First impressions matter. You want your attendees to be excited about your event from the very first moment they arrive at the venue. And so, we've compiled a list of grand entrance ideas. It's just one of the many things you can think about when it comes to creatively enhancing your event. Attendees will definitely notice if your event design will be impeccable and curated especially for them.
Let's get one thing straight right away: these grand entrance ideas are not one size fits all. Always be sure your event entrance matches the theme and tone of your event. There are so many grand entrance ideas, but it's key that you match your event style. If you are hosting a tech conference, an all floral entryway may not make as much sense as an LED tunnel. If it's a smaller low-key event, then a red carpet might not be your best bet. Always think of your overall theming and the 'why' behind your event. Stay true to that. And now, let's dive right in!
Games That Boost Healthy Competition
Gamification at events is one of the biggest trends in the industry! PCMA EduCon 2021, for example, hosted a walking challenge, encouraging the attendees to get competitive and healthy at the same time. It's a great tool for audience engagement at in-person, virtual, and hybrid events.
You can also tap into this trend by creating a game similar to 'The Amazing Race', a TV series where contestants travel all over the world, receive clues, and race to the final locations. You could use this concept and turn your grand entrance into a game, sending your attendees on a race to find the event. This could work well with many styles of events, but it would work particularly well for a team-building event – where competition and collaboration are at the forefront. 
Augmented Reality
As our Chief Einstein, Will Curran, explained in an Event Tech Podcast episode, augmented reality means "taking an existing world and changing it in some way". Think of filters on social media that you can add when you use a camera. With a simple click of a button, you can turn yourself into a dog or put on some glasses.
Similarly, augmented reality at events has been among us for a while and it's definitely here to stay. Incorporate it into your event entrance; think Pokémon Go, the most famous AR game that came out in 2016. Brand events, for example, can present demos of products by adding AR elements. For example, you can have fun facts or virtual signage pop up over certain areas. By using AR, you'll set yourself apart from your competition as the one who embraces new and exciting event technology. What are you waiting for?
Art Installation
Events are typically beautiful inside, but how about extending that to the outside of the venue? Make the venue a masterpiece! You could partner with a local artist to create an art installation directly on the venue. Don't look for inspiration from other events, take inspiration from artists like Meow Wolf who use art to create immersive experiences that wow their visitors from start to finish!
Bridge
How about using a bridge as a grand entrance? Bridges symbolize union and communication, a passage between two realms. Once your attendees cross the bridge, they find themselves in a different world: your event. It's also a great idea for a gala or fundraiser, showing hope for the cause. By adding a bridge to your event layout, you'll provide a truly unforgettable experience for your attendees.
Build A Scene
A great event theme is crucial to the success of your event. Often though, the theming is only obvious once you are inside the event. Take your theme out of the venue and pluck it right into the grand entrance! Build scenes surrounding your entrance to fit your theme. If you are having a jungle-themed gala, consider adding foliage, rainforest sounds, and possibly animals! Candyland theme? Add larger-than-life pieces of colorful candy for a sense of whimsy. How about a Great Gatsby theme? The roaring '20s are back!
Carriages: A Romantic Grand Entrance Idea
An event with an enchanting theme or romantic feel would really benefit from this grand entrance idea! Who doesn't want to feel like a princess for a night? Have your guests take a horse-drawn carriage to the location of your event. Make sure upon arrival there is eloquently dressed staff to greet them and help them out of the carriage and into the night.
Character Greetings
If your event is geared towards people who love pop culture characters, have you considered having the characters out to greet the attendees at the grand entrance? This would work exceptionally well at a kids' event or at an event like ComiCon. Fans LOVE to see their favorite characters in person and it is a great way to surprise and delight your guests! The interactions they have could create memories that last a lifetime.
Create A Welcome Video
This grand entrance idea stretches across all types of events: virtual, hybrid, and in-person. Create a welcome video that your attendees can watch before they arrive at the venue. Not only will it get your attendees excited, but it might also drive higher attendance! You can make it action-packed or just a simple speech – it really depends on your audience. Have fun and be creative: this will be your guests' first impression! Check out the video from the 2015 Sales Conference BELIEVE. As you can imagine, this video got their audience fired up and ready for the conference.
Create A Holding Room
A holding room is something that you might have encountered at theme parks around the world. A concrete example would be Disneyland's Haunted Mansion.
Upon arrival into the mansion, guests are ushered into a circular room, lovingly coined the Stretching Room. Once all the guests are inside, the lights go out and the show begins. While in the room, they will transition from the magical theme park outside into a haunted world. The ceiling appears to grow higher and higher, chilling music plays, and it really sets the tone for the ride ahead. Why not take this trick and implement it at events? It could be as simple as when guests arrive ushering them into a room where a short video plays, preparing and exciting guests for the event ahead.
Confetti: The Special Effect Everybody Loves
Confetti is one of those special effects that everybody loves. And while we've all seen confetti blast at the end of the show, it's not as common to incorporate confetti at your event's grand entrance. Start your event off with a bang: shoot confetti at the beginning and get attendees excited right away.
Cool Cars & Other Transportation
If your venue doesn't allow for a lot of parking, you can hit two birds with one stone and turn that issue into an ingenious part of your event design. Having your guests park off-site and have them ride in on a cool car can not only make a great grand entrance but alleviate frustration. Arrange for guests to park off-site where a cool car will take them to the event destination. This will allow them to arrive like a VIP. With this idea, the sky's the limit: you could transport guests in exotic cars or it can be scaled down to vans or buses.
Countdown To The Event
Countdowns are a sure-fire way to get people excited. Think of how many people gather every year to count down on New Year's Eve. While we aren't suggesting you should try to recreate the iconic Times Square ball, you could create your own unique event countdown! This could be as simple as a countdown running on a screen at the event entrance, or it could be something much more elaborate such as prizes given away at specific countdown marks. And last but not least, you could also add it to your event website. By having a countdown, you will have guests filled with anticipation for the big event.
Easy Breezy Color Wash
If your chosen venue is an architectural gem, then let it speak for itself. Not all grand entrance ideas have to be elaborate. All you have to do is accentuate its features. Use a simple color wash to capture guests' attention from the distance and draw them in. Well-placed neon lights, floodlights, and uplighting work well to achieve this technique.
Enchanting Floral Archways
Floral archways have remained the evergreen go-to choice for a grand entrance. Not only are they more affordable than several other fancy entrance options, but they are stimulating to more than just one sense. Everyone loves a good whiff of fresh florals!
Engage All Five Senses
Speaking of smelling flowers, engaging the five senses at an event is a must. According to a survey on multi-sensory events, London & Partners and CWT Meetings & Events found that 78% of meeting planners said a multi-sensory event is a more memorable experience for event participants. The proof is in the research: if you are looking for a grand entrance to really wow your guests, you need to engage all five senses!
Engaging Interactive Games
A grand entrance can also be turned into an interactive experience that entertains the audience and makes them feel like a part of something bigger. Interactive games are great for building up excitement and camaraderie between you and your guests. You can implement technology to create an engaging entrance game for your event.
The same goes for virtual and hybrid events! As Kara Gladish from Socio put it in a recent #EventIcons episode: "Gamification revolves around codes. So for example, you could have a code that says 'you have to join the event platform early," she said. "You can gamify paying attention in different sessions or going and talking to your sponsors. You can get a code every time you go to different virtual booths. Our sponsors love it. And attendees love competing. The game is always a huge hit. And I think that's a major piece of what makes attendees feel like they had fun."
Facial Recognition
Love it or hate it – facial recognition has hit the mainstream. How fitting would it be for guests at a futuristic or technology-based event to check in using only their faces? Set up a futuristic-looking scanning booth that implements facial recognition for guests to enter instead of tickets or bands!
Take The Attendees To The Finish Line
If you are having an after-party after a running event or other themes surrounding a journey, consider making the event entrance a finish line! This will symbolize guests crossing over and accomplishing their feat. Make it big like the archways you see at major marathons. Add an extra sense of excitement by hiring actors to cheer them on as they cross into the event! You could even give away 'medals' that have drink tickets, raffle tickets, and more! It's a fun way to make everyone feel like a winner.
Fire It Up
Do you want attendees' adrenaline pumping from the moment they arrive at your event? Then using Pyro to create a fiery entrance is the perfect grand entrance idea for you! Fire is an element you can add to many other event entrance ideas, so don't be afraid to layer them.
Slide Down A Firepole
While some of the grand entrance ideas on this list have been used by event planners for decades, this one is definitely not suitable for most events. Having your attendees slide down a firepole is not for the faint of heart. While this is a very memorable and thrilling way to get into your event, make sure that you have an option that is more accessible should guests need or want to opt-out.
Flash Mob
Imagine guests are lining up, waiting to get in. Anticipation is already growing when a flash mob of dancers pops up. This will bring a rush of excitement and the commotion will have guests clamoring to get the party started.
Fog
Using fog is a great way and simple way to make a statement at an event entrance. This special effect can be used on the floor to appear like guests are walking on a cloud (low lying fog), or it can be used throughout the atmosphere to create an eerie feeling that would be great for a Halloween event. Whenever using fog, make sure to check to make sure you have the necessary permits sometimes required for its use.
Food Trucks
We are all familiar with food being served at events. This is nothing new. Sometimes, it's great, other times it can problematic, the courses and dinner can drag on forever. Other times you might have to limit your menu options to the standard chicken and steak to keep catering efficient.
What if right at the entrance to your event your guests could choose what they want to eat? By enlisting the help of food trucks to your event entrance you can ensure no guest goes hungry or has to wait too long to eat. You can also allow them to choose exactly what they want to eat! Add multiple trucks with options for the main meal, as well as a few fun dessert trucks for after. Let your guests choose what they would like!
Gallery Entrance
Galleries are a creative way to teach your guests more about the event before they ever step foot inside. For example, if you had an event at CES, you could create a tunnel to have your guests walk through showcasing large photos or patent drawings of the history of electronics with small descriptions by each. A gallery can work for many different events big or small. This grand entrance idea provides guests with a fun and engaging learning opportunity.
Bonus: You could use the facts they have learned during their gallery walkthrough for trivia and giveaways later in the night to entice guests to stick around!
Giant Props
Create a share-worthy grand entrance using giant props. These props can be in line with your brand or theme. Guests will line up to take photos with these fun entrance additions which promotes an environment to share your event on social channels. This idea is sure to generate a buzz.  
Popsockets created an immersive experience allowing their visitors to their booth at VidCon 2017 to become part of a Popsocket by using a giant Popsocket prop and a photographer. The photographs were transformed into Popsockets on sight giving their visitors something tangible to remember them by!
Give A Gift
You don't have to wait until the end of the night to give your guests a gift. In fact, why not give them out at the beginning and leverage the bags to engage your attendees? Don't just give away branded materials; that is expected and boring. Use these bags to excite your guests, give them something to look forward to, and make them want to stay through the entire night!
For example, at Funko Fundays in San Diego ComicCon, Funko gave away a mystery box of exclusive items that the attendees (who are the biggest fans of Funko) cannot get anywhere else. To make the mystery boxes even more interesting, they made it so not every box is the same. This encourages engagement and has attendees comparing and trading items from the start of the event. It has come to be one of the most anticipated parts of the event.
Hidden Passage
The password above is not the only trick the abovementioned Safe House has to offer. If you have ever been to the Safe House, you know to even get there, you have to first find the entrance. Seems easy, right? Wrong! It is an unmarked door in an alley, something you would not expect to find as an entrance for a lounge.  You can take this idea and apply it to an event. 
Holograms
Holograms are one of the most popular ways of implementing augmented reality. Remember in 2012 when the world collectively lost its mind when a hologram of Tupac appeared at Coachella? If you are looking for a futuristic feel, consider swapping out your human greeters for holograms. Guests will be in awe of the technology and surely talk about it to all their friends. 
Hot Air Balloon
Imagine your guests taking a hot air balloon to arrive at your event! Sounds dreamy, right? This idea would work very well at a venue with scenic views surrounding it.
Imaginative Projection
Projection mapping technology allows you to give even the most mundane venues a gorgeous makeover. Flat surfaces are ideal for projecting messages, images, and videos. The projections turn the venue into a beautiful billboard promoting your event and exciting guests.
3D projection mapping is another awe-inspiring option for organizers. This does require a solid budget and a knack for experimental events. 3D video mapping can be used to communicate a powerful story and brand experience. 
Incorporate Local Flair
Incorporating local flair was one of our top 2018 event trends. and it's just as relevant today. This is one of those great entrance ideas that will definitely set the mood for your entire event. Bringing local flair to your event would especially work at any destination event you are planning.
For example, if your event is in Hawaii, you could hire local dancers to line the entry, showcasing the island's local spirit and have leis to place on attendees for a warm welcome. If you do this, be sure that the greeters are authentic and true to the local flair. If you just have anyone dress up to look like a local, it will not have the same genuine excitement and could be received very poorly.
Kabuki Drop
Add an element of surprise with a kabuki drop! The curtain will provide a hint of mystery and excitement. Timing a kabuki drop at the right time to reveal the main event is a fantastic way to fire up your crowd.
As we have previously stated in our article 3 Elements of Surprise to Reveal To Create A Memorable Event, "the anatomy of the Kabuki Drop is perfect for concealing or revealing performers, speakers, or otherwise your main attraction by use of a lightweight fabric that is dropped from the roofing structure".
Luminary Path
Luminary path is a cost-effective and beautiful grand entrance idea that will surely set the tone for your event. We love this idea for smaller intimate gatherings. Luminary paths work exceptionally well for holiday events as well.
Make It Part Of The Show
Think big with your grand entrance ideas: why not take your event to the next level by turning the entrance into a show? Consider adding dancers, circus acts, or musicians to your entry to add an element of excitement upon arrival.
Maze
A maze allows guests to be fully submerged into entering your event. It's something so unique and unexpected that it will make attendees really focus on navigating into the event and forget their everyday worries while doing so. When creating a maze entrance, keep it simple. You want your guests to be able to get in easily and have fun along the way.
Nix The Red Carpet & Go Themed
Red carpets have been around forever, and while they are a classic, we believe that you can do better. Step away from a boring and expected red carpet to really impress your guests. Why be ordinary at a premiere when you can do so much more? After all, there are so many grand entrance ideas to choose from!
Take the theme of your event and deck out the entrance accordingly. This will immediately set the tone and immerse guests in a new and exciting way. Think about what your attendees would love, and serve it to them.
Personal Greetings
As fabulous as your event entrance may be, a lack of human presence can leave something to be desired in the minds of your guests. By deploying a few staff members to warmly greet your guests at the entrance, you can put your guests in their comfort zone, so that you can effectively capitalize on their fascination with your event entrance and make a long-lasting impression.
Paparazzi: A Celebrity-Like Grand Entrance
If you do choose to go with the red carpet, you can throw in some extra elements into the mix. Hire event photographers to act as paparazzi during arrivals to truly give your guests a celebrity experience. As guests are stepping onto the red carpet, have your photographers snap away, let the guests experience the rush of what it truly feels like to be on a red carpet. Bonus: you can also have these images available to download as souvenirs from the night.
What's The Password?
Safe House in Milwaukee, Wisconsin gives inspiration for this next idea. The spy-themed speakeasy has surprised to wow its guests throughout their dining experience. Some of the experiences could easily be applied to an event.
When you enter the Safe House, you have to tell the spy a secret password to get in. You get three guesses before you have to perform a trick to get in. By having guests guess a password they will feel like they are part of a game and instantly be put into a fun mood. The key to a great entrance is allowing your guests to change their mindset from everyday life and into a mindset ready to have fun. This would definitely do the trick!
Pre-Party
We all know about after-parties, but have you considered having a party before the event? At the entrance, you could provide a pre-party with a DJ or band, bar, and more. This has been done at a lot of large-scale award shows, such as MTV VMAs with mega acts performing the so-called "pre-show". This grand entrance idea could also be done on a much smaller scale. For a gala, you could hire a local quartet to perform and have a bartender on hand to have a pre-party before the main event.
Photo Op
Your event needs to be share-worthy – now more than ever before! If your guests share your event online, it can generate FREE buzz. And who doesn't want that? However, it's not as easy as it seems. Finding the right way to encourage guests to share the event on social channels can be daunting. Why not create a photo op at the entrance that is sure to have guests stopping to Instagram away?
The ideas are endless; from using floral walls, beautiful frames, and bringing in characters from your event. Always be sure your logo is somewhere prominent and visible for shares. Ensure there's a clear event hashtag posted nearby to encourage people to share. Not only is this a fun way for the guests to memorialize the event, but it's also a great way to spread event or brand awareness through various social channels organically.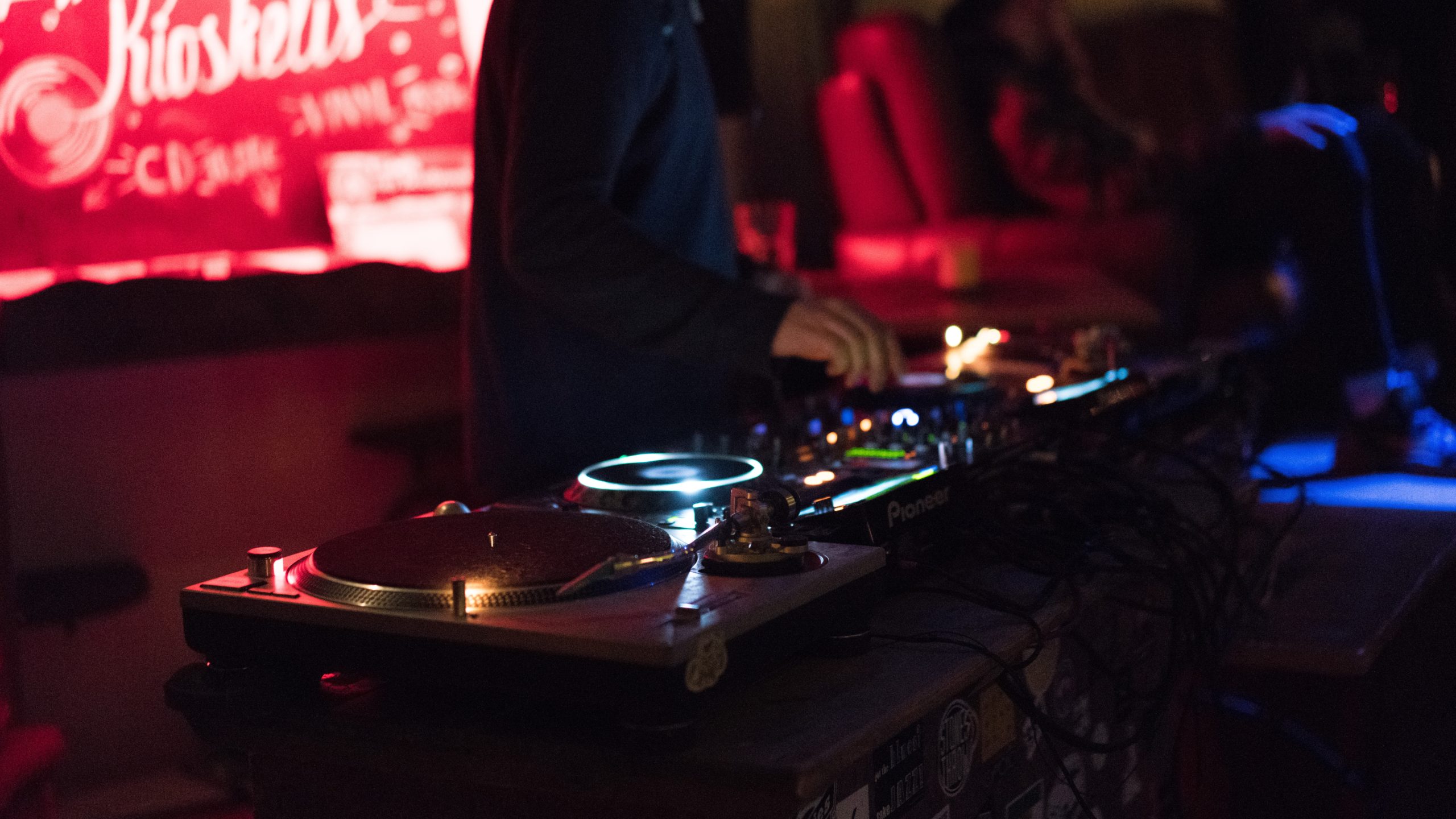 Scavenger Hunt  
As event planners, we are constantly trying to figure out ways to engage our audience. What if you could have participation and engagement high before your guests even arrived? This grand entrance idea will do just that! Send your guests on a scavenger hunt on the way to the main event. Scavenger hunts make for a great networking or team-building activity, but why not use them as an event opener instead? This would work particularly well if the guests did not have the exact location beforehand or needed a certain item to enter. You could use your event app to push out the first clue and have help along the way to assist the guests. Your guests will feel a sense of accomplishment upon finding the venue and are likely to be highly engaged during the hunt itself.
Ski Lift Or Gondola
If you are lucky enough to have your event at a ski resort or mountain top, you should consider transporting guests on a ski lift or a gondola. Not only are the breathtaking views going to immediately give your event a wow factor, but it may logistically be a lot safer and faster to get guests up to the event. This will alleviate the stress of getting to the location and give your guests amazing views as they climb.
Slide Right Into The Event
What if your guests could literally slide into your event? It's been done at brewery tours and as an exit from haunted houses, but using it as your events grand entrance is refreshingly unpredictable. By having your guests slide into your event, you are creating a sense of playfulness that will no doubt be remembered for years to come.
Let It Snow!
If you are having a winter-themed event, this is the grand entrance idea for you. We all wish it would snow (lightly at least) at our winter-themed events, but more often than not, mother nature won't allow that. Don't give up on your dream just yet: how about using fake show? If you have ever been to Disneyland or Disney World during the holidays, you are familiar with this special effect. By using evaporative fake snow machines you can create a sense of magic and whimsy that would be a delight to all of your guests and surely put them right in the holiday spirit.
Storytelling LED Tunnels
Setting up a long entranceway provides organizers the opportunity to communicate an elaborate brand story and build anticipation to a fever pitch. LED tunnels that are synced to display brand messages along with an array of cool effects can capture the imagination of all who walk through them. They help give the guests a bigger perspective on the nature of the event. LED walls in general have made a huge comeback in the last two years or so. So if you're not using them for your grand entrance, consider them a great staging idea!
VIP Check-In Tent
If you have VIPs attending your event ensure they feel special from the minute they arrive. A VIP check-in tent can be a great way to start an event and give the right impression. The tent can be set up like a lounge with drinks, seating and exclusive offers such as a VIP photobooth, an exclusive speaker or performance, and specialty cocktails offered that can be found nowhere else at the event. By creating a VIP tent it gives guests a feeling of exclusivity. This is a great grand entrance idea if you are tailoring to the VIP crowd.
Water Transport
Depending on your venue or event location, you can have a watercraft take your guests to your event. This is a unique experience that works well with a variety of themes. You could have guests arrive at a docking location and have them taxied over to the main event. 
Zorbing Ball Roll
Zorbing balls became a huge trend a few years ago and you can use them for your big event entrance! Imagine using one as transportation into the main event – do you think your attendees would be down for such a grand entrance? 
Bonus Grand Entrance Ideas
Don't Forget To Direct Your Audience
More appropriately referred to as the "pre-entrance prep" by planners, it involves the use of clear, crisp-font signs in easily accessible locations to guide your audience to the grand entrance of your event, ensuring that your guests walk into the event without any confusion weighing down their attention so that they can fully absorb and appreciate the visual spectacle before them. Directing your audience is also an important part of any COVID-compliance strategy, be it in a form of health check-ups or adequate signage.
Be Intentional With Your Grand Entrance Ideas
Whichever event grand entrance ideas you choose, make sure you choose one that is intentional. Do not just use the latest trend because it's a trend. Always make sure that your grand entrance fits the bill for your event.  Remember the goals and objectives of your event, and use your grand entrance to aid those reasons.
Think Outside The Box
While some of these grand entrance ideas we have showcased are fairly standard in the industry (swag bags and red carpets, for example), don't limit yourself to the standard. If you really want your event grand entrance to stand out, you need to think outside the box. Instead of relying solely on safe bets or what other planners have done, look for inspiration! Where do you even begin? Think of unique experiences that left a memorable impact on you. Things you told others about. That is the type of inspiration you want! Think about other events, concerts, and places you have been to where you really felt amazed by your experience. Start brainstorming there.

Now For Our Grand Exit! 
Hopefully, these grand entrance ideas got you thinking about your next event. Some might have sounded outright ridiculous, but remember, there is no right and wrong in the brainstorming stage of event planning! A great event entrance has the capacity to mesmerize, electrify, captivate, and/or amuse your audience. Remember, the first impact on your audience's psyche is made by the visual power of the event entrance that awaits them, and not by the people standing there to receive them. 
The event entrance is where the journey of your audience begins, and its visual impact can subconsciously evoke a strong emotional response that can linger for the rest of the event and influence their decisions. Whether it's a gaming convention or a glamorous charity event, a grand entrance can engage your attendees from the get-go.
Paying attention to things like the entrance, stage design, seating, and overall event layout transforms your events into unforgettable experiences. They're your opportunity to let your creative flags fly. And if you find yourself struggling with strategizing, designing, or producing your event, reach out to us. As always, the Einsteins of Events are here to help.
Editor's Note: This was originally published in May 2015 and has been completely revamped and updated for accuracy and comprehensiveness.