OUTSTANDING EVENT PRODUCTION FROM COAST TO COAST & BEYOND
The Einsteins Of Events, Here To Create The Perfect Equation
Play Video
What is Event Production?
Whether your event is in-person, virtual, or hybrid- with the help of cutting-edge technology and endless creativity, the Endless Events team takes care of your production needs and designs unforgettable experiences. Working with Endless Events is a partnership. Share your event goals with us, and we'll work together to see your vision come to life. You're in excellent hands: we plan, design, staff, and produce events across the entire country – and beyond!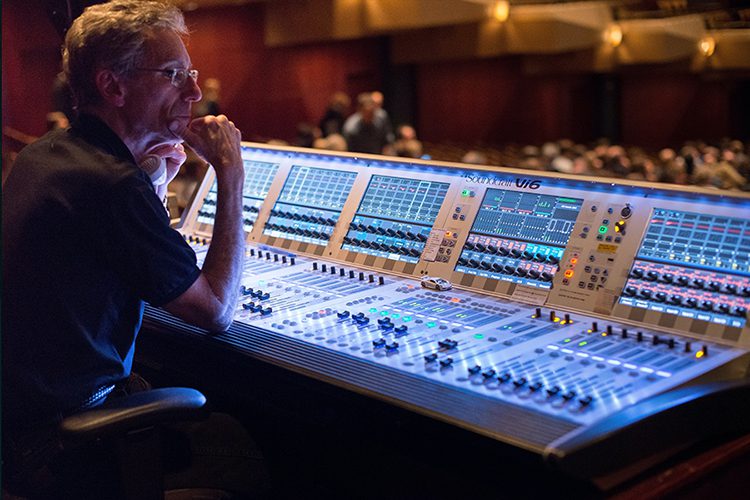 Sound comes first. Our industry-experienced audio engineers and technicians have brought the sound to small audiences as well as 100,000-plus crowds. From microphones to speakers to presenter go-kits, Endless audio solutions guarantee your attendees (and stakeholders) hear everything loud and clear!
Learn About Audio
With the help of the latest technologies on the market, our lighting designers set the tone for your event. Taking care of both in-person and virtual audiences, we make sure everything looks spectacular both on-site as well as on video.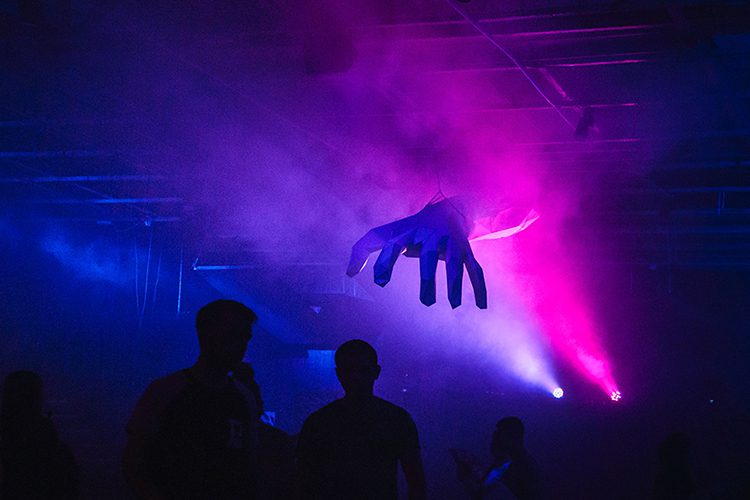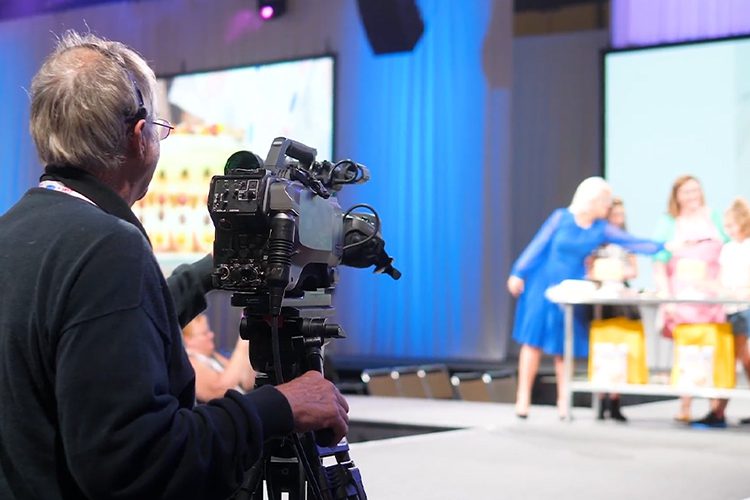 Our video engineers and technicians will capture your event on camera, switch between feeds, spruce it up in post-production, do projection mapping, and more. The benefits go well beyond the event. Use the event video to raise awareness about your brand and impress your stakeholders!
We want to make sure all eyes are glued to your event's centerpiece: the stage. We create unique stages that will elevate your content in front of your audience, be it with runways, multi-level stages, in-the-round stages, or other staging solutions.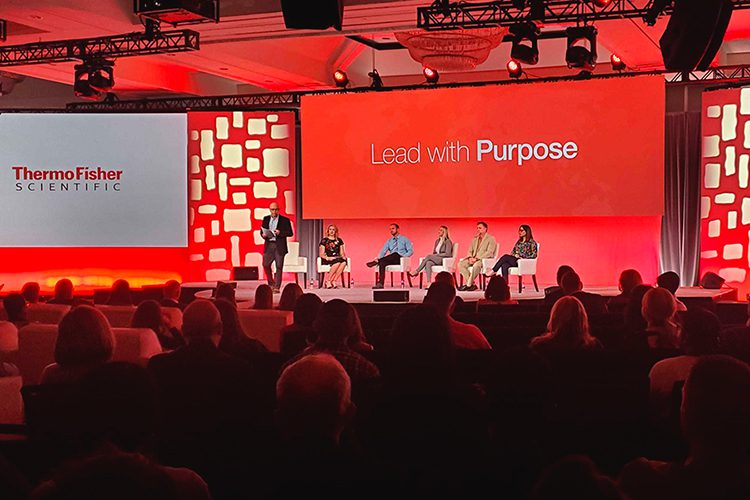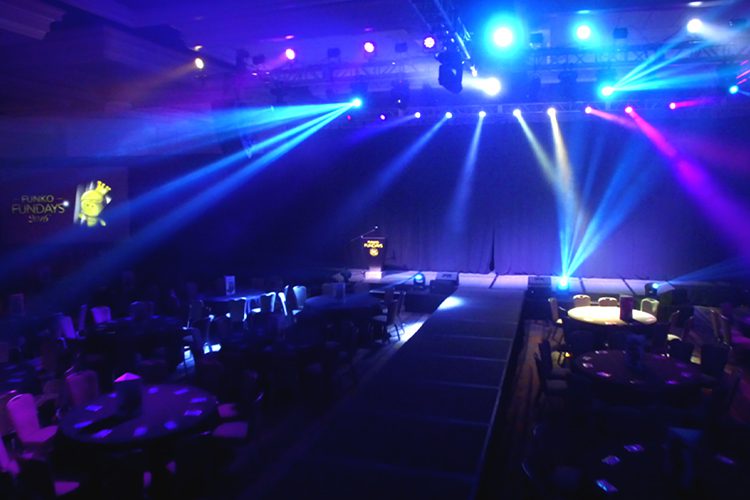 Make your event pop with mesmerizing special effects that match your event venue or environment. Lasers, confetti, smoke machines, kabuki drops – you name it – we do it all!
When we've identified all the moving parts, it's time to put together the unique equation of your event! At the core of production management is our amazing operations team. They'll take care of event coordination, planning, and execution, ensuring that your event runs seamlessly from start to finish.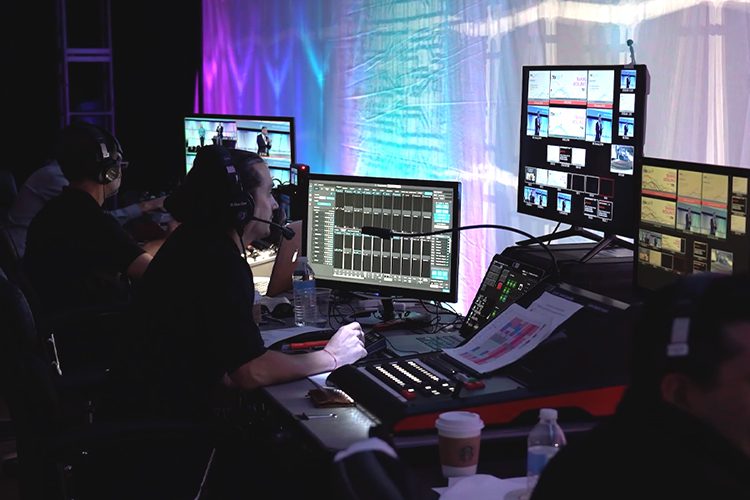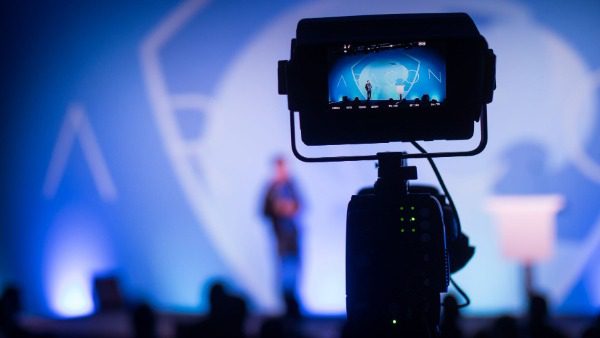 Record and stream your event Live! Stream your event to your audience at home, or across the globe. We can pre-record a presenter or session and quickly edit for immediate on-demand content right allowing virtual attendees to tune in, even if they just missed it.
We have all the technical details covered so you never have to worry. From radios, to computers, to iPads, to extension cords and generators, we ensure your event is equipped to succeed.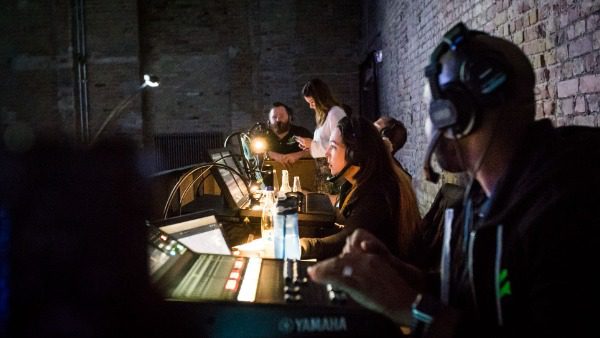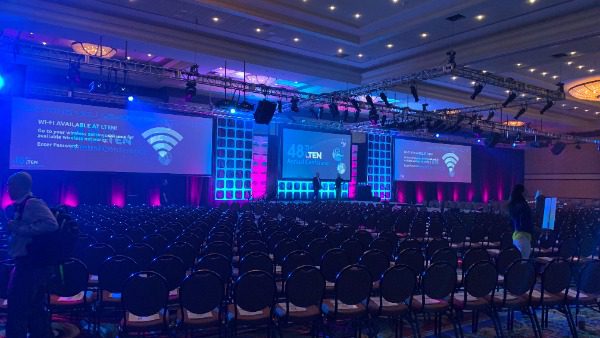 Shout it from the rooftops! From LED walls, to LCD monitors, to projectors, digital signage makes a huge visual and branded impact on attendees at virtual, hybrid, and in-person events. Ask us how digital signage can decrease your event's carbon footprint.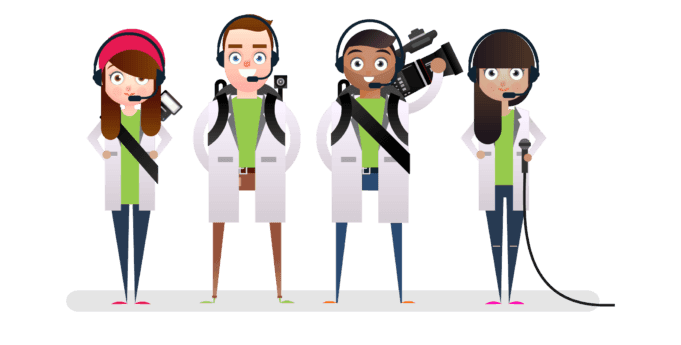 Need event production for your next event?
Schedule a meeting with our team to sit down and discuss all of your event production needs and help you create your event experience.
Schedule A Meeting
America's Cake Fair approached Endless to collaborate on all new AV for their event
The responsiveness and the professionalism of the whole team has been tremendous throughout the show. We would definitely have Endless back.

Alan Standish

Cake Fair