Designing Mind-Blowing Experiences With Event Creative Services
Your wonders and imagination brought to life
Play Video
Albert Einstein said: "Creativity is intelligence having fun." And as Einsteins of Events, we couldn't agree more.
Event creative services transform average events into unforgettable, beautiful experiences that your attendees will talk about for years to come. At Endless Events, we are all about designing an experience that feels engaging, comfortable, and consistent across the board. Whether you're planning virtual, hybrid, or in-person events, you can always wow your guests. All it takes is a little bit of intentional event design.
Because when it comes to the tone and feel of your event, nothing should be left to chance. At Endless Events, we help events stand out from the crowd by designing event themes, websites, on-brand signage, speaker presentations, the overall event layout, event platforms, and much more.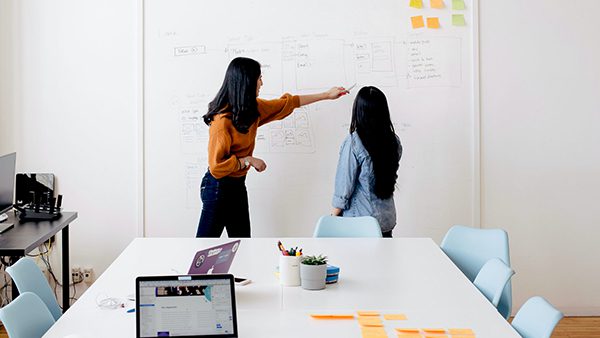 Creative consulting is our way of working with you to help strategize, develop and design an innovative and creative omni channel conference or event. We collaborate with our clients through every step to help them build an insightful event strategy.
Learn About Audio
Brand consistency is key! We offer graphic design solutions – printed and digital – to produce logos, trade show displays, newsletters, direct mail pieces, emails templates, invitations, and other materials.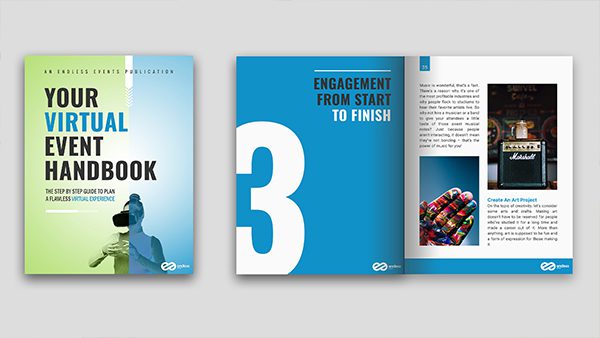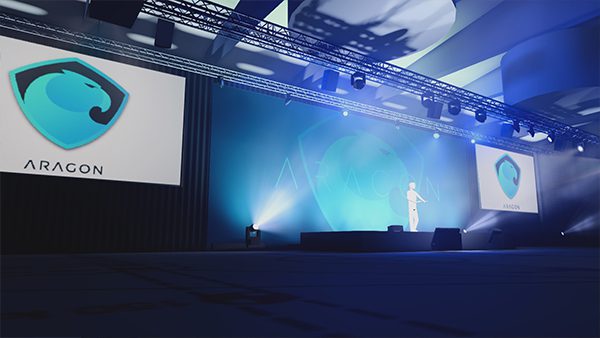 3D software allows you to visualize floor plans, seating charts, and your overall event design. This design medium helps you grasp the design intent of your event, including the space, layout, furnishings, and lighting.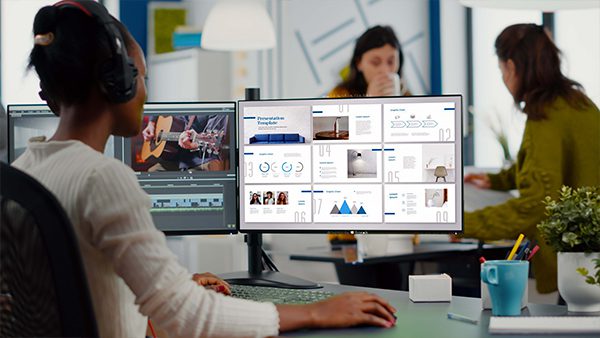 Presentation Design & Editing
Suppose you have your template and just need to add a little punch to the presentation. In that case, we can help with your layout, attention-grabbing images, high-quality 3D graphics, and animations to highlight specific content. We also provide content and visual development from scratch.
Come on, let's make a scene! Your event space is an empty canvas, and scenic designers turn it into a piece of art. Great scenic design maximizes the space's appeal and leaves a lasting impression on your attendees.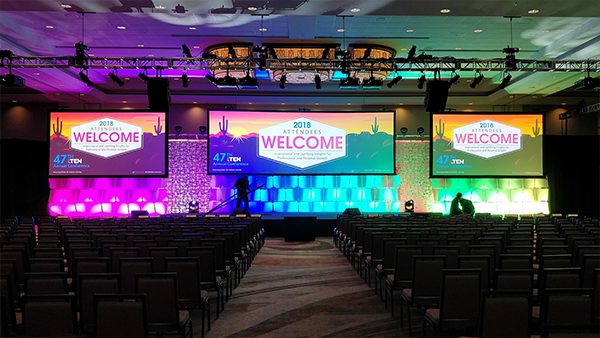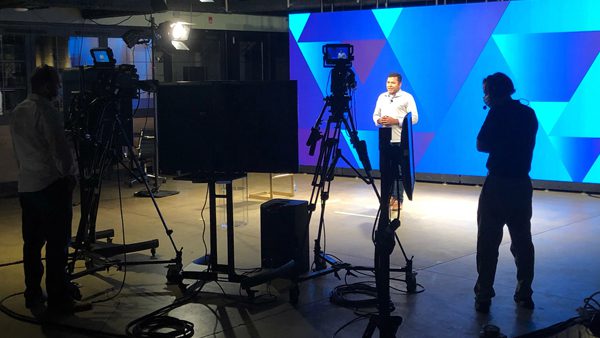 Our team provides full video production services to bring your amazing video content to life; from on-site capture of cinematic quality video content to full editing and animation services. Whether it's a recap video from your conference or the presentation itself, we have you covered.
User Experience/Interface Design (UX/UI)
UX/UI design is all about creating a product that people will love to use: from the way it looks to the way it navigates. Take virtual platforms and event apps, for example; when interacting with them, users should find them useful, easy to use, effective, and aesthetically pleasing.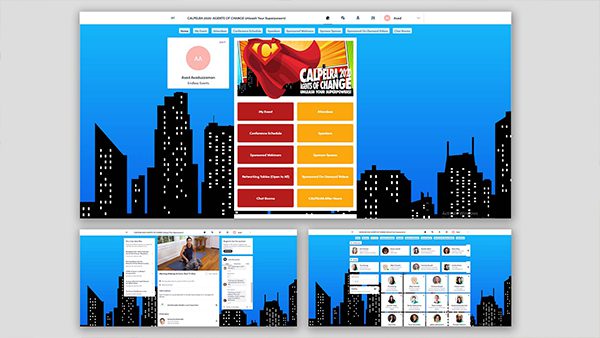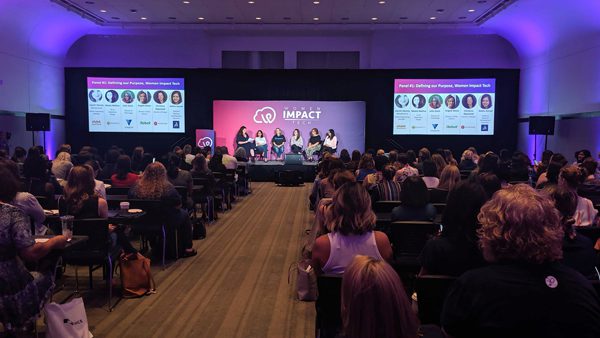 Branding design is all about setting your brand apart from others in your industry. How? By creating the name, logo, design, and other symbolic elements that together create a brand identity you can truly call your own.
Copywriting and Script Writing
Producing engaging and clear text for different channels such as presentations, print graphics, event websites, and event platforms. Our copywriters will help create interesting written content and inspirational scripts, curated especially for your attendees and stakeholders.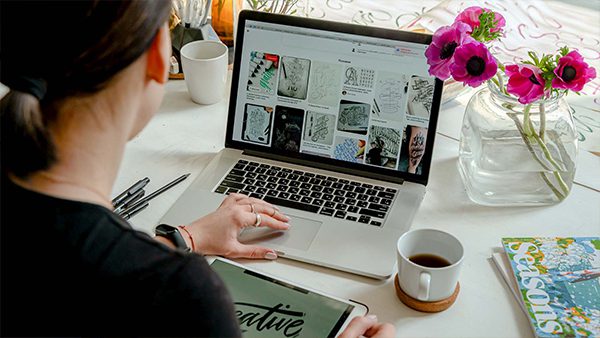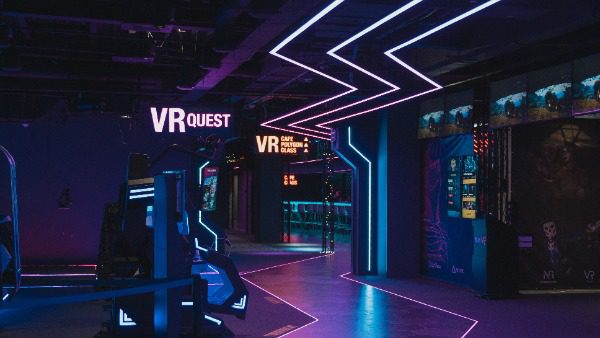 Whether the creation of custom VR experience, the deployment of existing VR systems (like Beatsaber!), or the integration of AR into existing apps, we can create a magical digital landscape for your attendees to enjoy and engage with. 
Asset Management and Pre-Show Prep
Ensuring a smooth and stress-free experience, our project managers will collect, track, organize, and distribute graphics, video content, and any other digital assets. This can include speaker presentations, digital signage, sponsor ads, and more!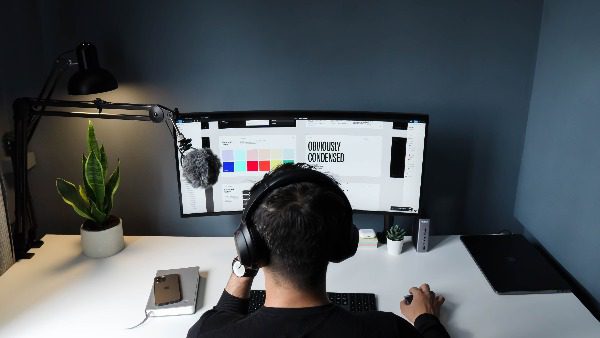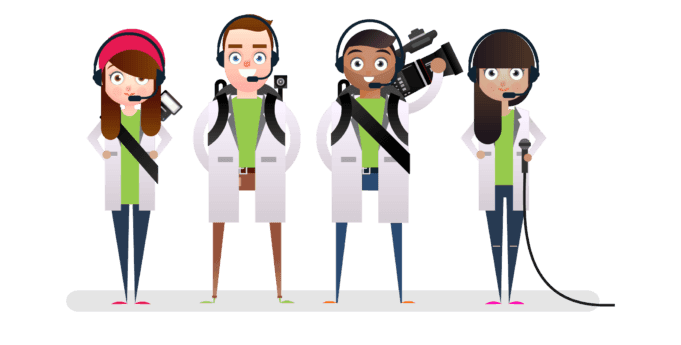 Need event creative for your next event?
Schedule a meeting with our team to sit down and discuss your vision for your events and how we can help make it a reality.
Schedule A Meeting
Warner Brothers came to us when they needed an immersive brand experience
It's really hard when working in production to find a partner that not only says yes to everything but gives you a professional point of view and wants to make everything better instead of just what was agreed upon.

Steven Grimler

Warner Brothers