We all want to create an event that is full of uniquely engaging conference speakers, but how do we do that?
First, we need to change the way we look at conferences. Most events no longer want basic conference speakers. A speaker standing in front of the crowd talking at them with slides is no longer enough. Planners want someone that enjoys their brand, loves to incorporate technology, is full of charisma, and knows how to work an audience.
To really engage the audience you'll need to find someone that appeals to them and can provide a unique feel to your event. When you find an engaging conference speaker, you are finding someone that will connect with your attendees from the beginning to the end.
Ensuring conference speakers are engaging will lead to audience engagement which creates loyal attendees. By using the tools and tips below, you'll surely find engaging conference speakers that will keep the attendees connected to your event and will leave wanting to come back year after year.
Below you will learn:
What makes for an engaging speaker

Speaker "Must-Haves"

Tools to Create an Engaging Experience

How to Set Your Speaker Up for Success
Let's jump in!

What Makes for an Engaging Speaker?
Conference speakers do so much more than present nowadays. Being "spoon-fed" what to do is a thing of the past. A great conference speaker needs to stand out and be unique. We are living in a world in which technology leads our everyday lives so naturally incorporating technology into each presentation is a must. And we aren't talking slideshows. Conference speakers should no longer rely solely on their PowerPoint presentations. Presenting is about building connections and keeping the attendees engaged throughout the entire presentation. Using currently tech tools and human touches are a great combination to truly reach your audience.
We've come up with a few "must-haves" that will guide you in the right direction to finding engaging conference speakers below.

Conference Speaker Must-Haves
They Tell a Story
An engaging conference speaker should be a captivating storyteller in the way they present your event's content. They should have a mesmerizing charisma that keeps the attendees hooked. They should magnetize the audience with their story, all while educating the audience. Engaging conference speakers know how to work the crowd, watch for body language, and transition smoothly from one section of content to the next. These speakers aren't just reading off their slides but taking the audience on an adventure through storytelling. The best conference speakers are capable of making swift changes based on audience interactions and have taken the time to understand the dynamics of the audience before they step onto the stage.
They are Tech-Savvy
An engaging conference speaker should be comfortable incorporating technology into their presentation. And, not only should the speaker feel comfortable incorporating technology but they should have proven experience in doing so. An engaging conference speaker is on top of their game as far as the tech world goes and knows what's up and coming. As we mentioned earlier, most attendees want what's new and exciting. They are sick of traditional speakers reading off slides. Today, it's less about the slides and more about creating a great attendee experience by using tech-enhanced tools.  
More than ever, attendees want to try new things and feel like they can add their thoughts and perspectives to the learning process, this is why crowdsourcing and live polls are so important. Incorporating crowdsourcing and live polls build the connection between the attendees and the speaker, but also the attendees and the content. Technology gives the attendees the opportunity to be a part of the process through real-time Q&As, polls, and interactive newsfeeds.
They Are Flexible
Engaging conference speakers should be willing and capable of making adjustments mid-presentation based on their audience. You'll want to look for conference speakers that have a great amount experience but are also known to be flexible and able to read a crowd. An expert speaker should be able and willing to make adjustments so the presentation is a success for both the attendees and your event.
Being flexible also goes for unexpected emergencies. There may be outside presenters and events that run short or long. Engaging conference speakers will be able to rework their speech for the time they have and make it the best experience for your event.
They Have Similar Interests
This one is crucial! In order to be a truly engaging conference speaker, you have to have an interest in the event and the topic present to the attendees.  The right conference speaker will create an experience that your attendees will not want to miss out on. On top of this, when the conference speaker is genuinely interested in your brand they are more willing to promote your event, more on this below.
They Add Value
An engaging conference speaker should add value to your event. This may seem like an obvious one but it's often forgotten! Have you ever been to an event and sat in on a speaker that was bland and you couldn't for the life of you figure out how they fit into the event? They ultimately did not add value to your experience and maybe even made you feel like you wasted your time. Don't let this happen at your conference! Conference speakers should genuinely be interested in your event and have something valuable to offer your attendees. The added value will show through when you have an engaging conference speaker that takes time to build a connection to your event and the audience.
Bonus, giving guests things that have real value like a free e-book or sample product will leave a lasting positive impression.
Still unsure? Learn From the Pros
Still not sure how to add value? Tan Le is a great example of an engaging conference speaker that adds value. Tan Le is a technological entrepreneur that has created a headset that reads brainwaves. While Le speaks about being an entrepreneur or expanding technology, she also takes time to talk about the headset and even allows a member of the audience to demonstrate how the headset works. This hands-on activity engages the audience and allows them to learn the process step by step, live. Check out Tan Le in action below!
Another great example of an engaging speaker that adds value is Jeff Civillico. Look for someone that keeps the audience engaged by their inspirational experiences. BigSpeak portrays Jeff as a high-energy entertainer that can fit almost any mold. Jeff engages the audience by combining his experiences of comedy and humanitarian service to "Do Work That Matters".
Tools and Tricks to Create an Engaging Experience
In order to keep the attendees engaged, your conference speaker will need to have plenty of tools up their sleeve and almost every one of them involves the use of technology. The people that frequently attend events are those that want to learn and be a part of the process. They are people that are actively engaged in conversations on social media platforms and use technology to further their learning. These attendees feel comfortable speaking up and using their voices to better understand new ideas. Today's attendees don't want to just sit and watch but actively participate. With that being said, incorporating technology connects the speaker to the attendees and deepens the presentation with involvement.
Engaging conference speakers are able to keep the crowd connected and engaged while using the event apps. Instead of seeing the crowd using their phones to disconnect from the experience a good speaker can leverage their phone as an audience engagement tool. Below we will touch on our favorite ways for engaging conference speakers to use tech tools.

Mics that Enhance the Experience
To spice up the Q&A session include microphones that connect the attendees to the presentation. You can do this in a variety of ways. Passing around a microphone can be time-consuming and can give attendees the opportunity to lose focus. Switch things up by having the attendees download Crowdmics, which allows their smartphone to be their microphone. Or, you can entertain the attendees by using a throwable box microphone called a Catchbox. Both of these options are fun and keep the attendees engaged.
Live Polling
Another way of engaging conference speakers work the crowd is that they include event apps that allow for live audience polling. Bizzabo found that "an overwhelming majority of event marketers (86%) believe that technology can have a major positive impact on the success of their events." Polling keeps the attendees engaged because most of them want to see the results of the polling and want to see their feedback included in the live presentation.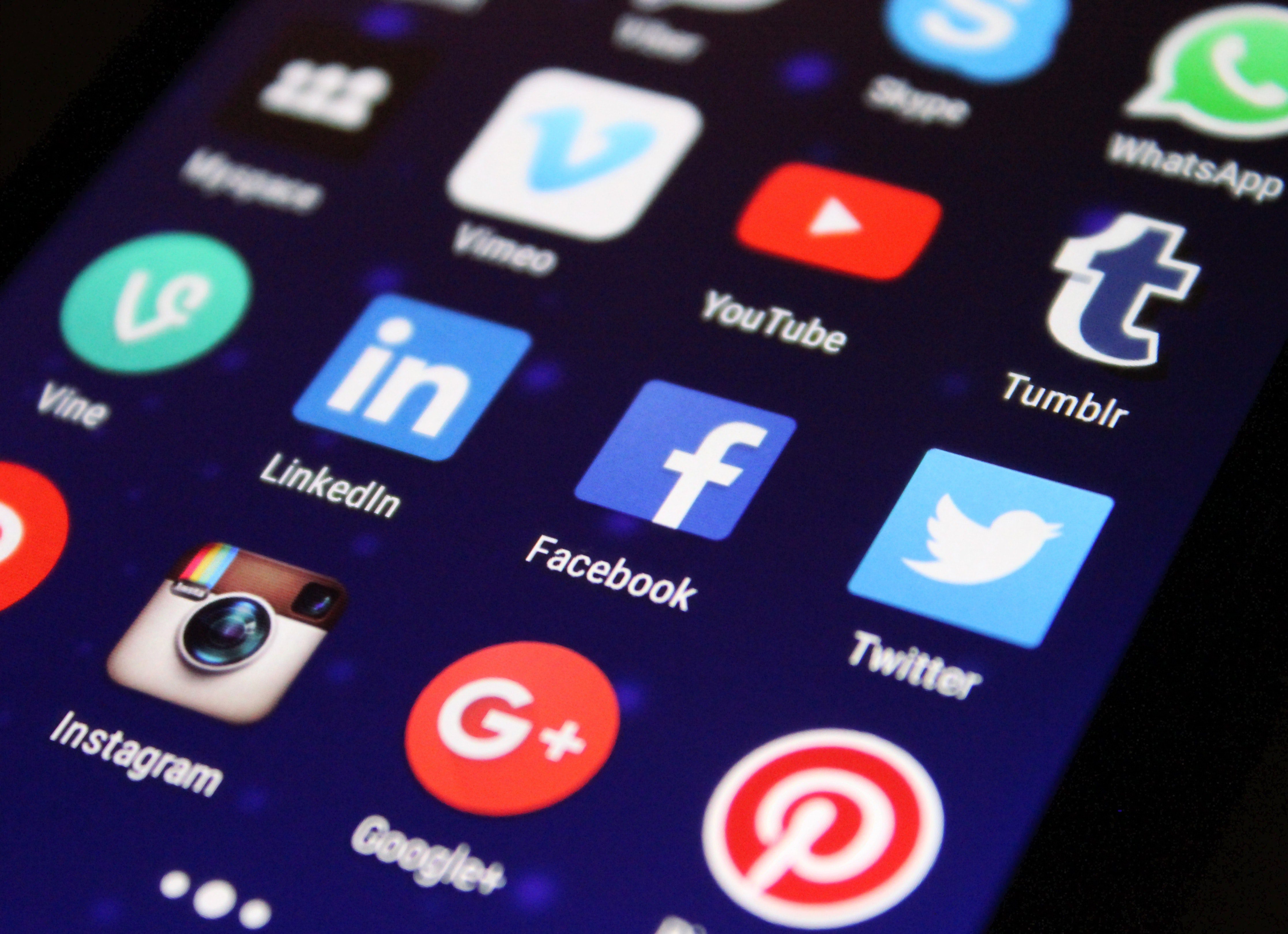 Crowdsourcing
Crowdsourcing allows the attendees to be included in the presentation. Instead of the audience sitting and listening to the speaker, they are now interacting with each other and the presenter. Harvard research has found that interactive learning triples retention rates.
To keep the audience engaged, the conference speaker can include event apps like Sli.do and Glisser. Both of these apps are known to engage the audience. Attendees are no longer having to scramble to take notes from each slide or wait until after the event to view the survey results.
With crowdsourcing, they can download slides, interact with other attendees using the interactive newsfeed, and participate in live audience polling. They no longer have to hope they digest everything the speaker has said and then go back and present it to their company. Using these apps, they are able to actively participate and enjoy the presentation and not have to worry about digesting everything all at once.
It's important to note, if conference speakers decide to not include these interactive tools, they will be more likely to have an audience that loses interest and does not leave knowing the key points of the presentation that they can then share with others. Overall, the less interactive tools the speaker uses, the higher the chance that attendees are just filling a seat and not getting anything from the presentation.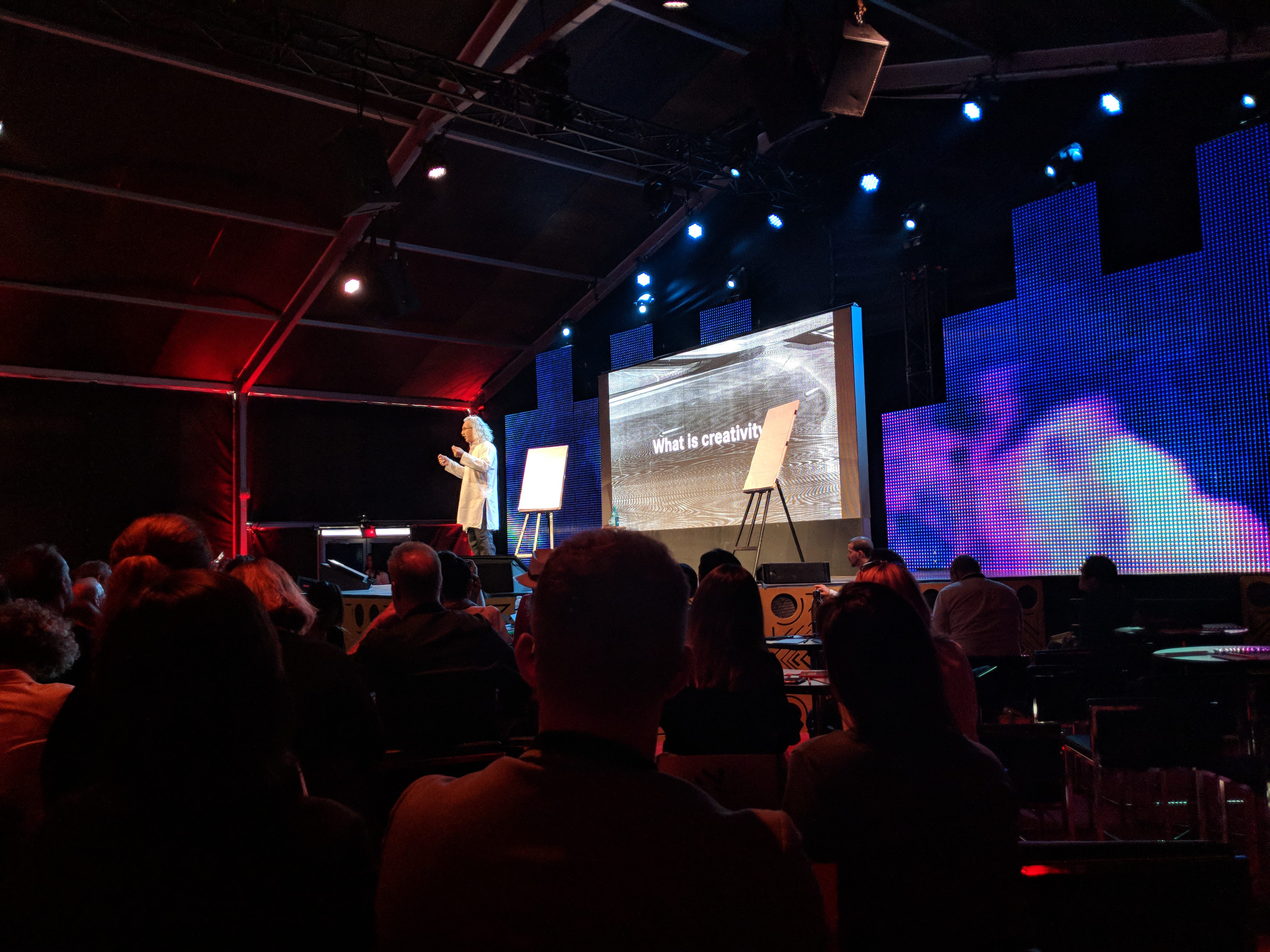 Dynamic Layouts
A speaker may want to switch up the seating layout to further engagement based on what they are presenting and who they are presenting to. For example, at the 2018 C2 Montreal event there was an artist that presented on creativity and innovation. The Disney artist and professional animator, Dave Zaboski, used highboy tables for his audience to engage with the topic of creativity. The audience was able to draw while listening and focus in on their creative side.
Work the Crowd
Engaging conference speakers know how to work the crowd. To do this, conference speakers plan time for the attendees to ask questions.  It's beneficial to include microphones, live polling, and crowdsourcing as mentioned above because it allows the audience to be part of the experience. When people feel as though they have a part in the process they are more apt to participate and retain information. Overall, it's important to include these tools because it creates an enjoyable engagement for all.
How to Set Your Speaker Up for Success
Allowing time to collaborate and plan for the presentation will ultimately set your speaker up for success. It's good to check-in with your speakers around a month before the event and ask them about their mic preference, formatting options, seating layout, and aspect ratios their presentations should be in. It would also be a good time for them to begin promoting your event on social media to get your attendees excited. Be sure to add these tasks to your event timeline so you don't forget any crucial steps.

Promote Promote Promote!
Engaging conference speakers are more than willing to engage with attendees before the event. There are several ways they can do so. Most professional speakers have a large social media following and will allow you to promote your event using their profile. Some conference speakers even create videos that will inspire the attendees before the event and give them a sneak peak as to what's in store at your event.
Great conference speakers stay connected to your brand throughout the event by posting on social media and continually answer questions. They make their presence known. Also, they take the time to promote your event because they genuinely support your brand. They should also take the time to follow up with questions after the event and provide information that will benefit you and your future events.
Event Production
Preparing speakers for the AV and production side of things is a necessary step for a successful event. Always familiarize yourself with AV terms and work with your AV company on what speakers need to know ahead of time so everyone is on the same page. Then take time to meet with your speakers and go through the technical aspects of each of their presentations. Unsure where to start? We've listed the biggest problems you can run into below. Make sure to pay close attention to . 
Presentation Format
It's important to think about the formatting of the presentation. You should tell the presenter which format they will need to be using for their presentation to make sure correlates with the AV equipment provided at your event. For example, if the speaker uses Apple's Keynote, they will not be able to present using a PC. This is an unfortunate mistake that happens and reminds us how important it is to meet with your presenters and ask these questions before the event. If you aren't sure what format presentations need to be in ask your AV company well ahead of time and let the speakers know.
What Type of Mic Does Your Speaker Need?
It's important to ask speakers what type of microphone they prefer. Some presenters may not want to hold a microphone because they are afraid it will decrease their performance and their ability to keep people engaged. While others may want a platform and standing microphone because they feel more comfortable presenting their slides that way. There are a variety of microphones the presenter could use: wired microphones, wireless microphones, handheld mics, lav mics, or even a headset. All of them perform well, but it's important to ask the presenter which they prefer so that they can truly engage with the audience in a way that seems natural to them.
Slide Ratios
Slide ratios or aspect ratios are also an important technical aspect to review with your speakers. With aspect ratios, there are two types of aspect ratios: standard definition (SD) and high-definition (HD). SD presents a lower image quality and is the traditional screen outlook, 4:3. HD will present a higher quality image and is often referred to as "widescreen", 16:9. HD or a 16:9 ratio is most popular and what we recommend using. Always check with your AV team which ratio your screens will be. If you don't your speaker may show up with standard format slides for HD screens. This would create awkward blank spaces on either side of the widescreen and their presentations images and text would appear small and poorly designed. Knowing what ratios you need will allow you to tell the speaker ahead of time what ratios slides need to avoid any disasters.
Conclusion
Conference speakers really set the tone for the event, so it's important to choose them wisely. We've all been to those events where they have speakers that are not prepared or not really committed to the event in a variety of ways. Ultimately, they end up leaving us with a poor taste in our mouth.
Find engaging conference speakers that are prepared and willing to connect with the audience. Incorporate technology and have experience being flexible. Engaging conference speakers are fresh and always willing to switch up their presentations based on the content they are presenting for. It's good to keep things fresh and exciting for your attendees so that you are building long-lasting attendees. Attendees that feel connected to your brand and what you can provide them at your event.
Overall, engaging conference speakers are the ones that will impact the attendees. Create meaningful experiences that the attendees can then take back to their business and build upon.
What are some things that you've seen from engaging conference speakers? Comment below!