How to improve audience engagement? Turn your event attendees into event participants. Try these six audience engagement techniques at your next event.
Have you ever been to one of those events that bore you out of your mind? The speaker drones on, reading from their notecards or plain white PowerPoint slides. It takes ages for the microphone to be passed from audience member to audience member while everyone waits in awkward silence for the next question. The room is cold, the chairs uncomfortable and you start to wish you were somewhere else.
Yeah, I also have experienced moments like that. And it doesn't need to be that way – that's why I wrote this article.
There's a real beauty to live events because nothing beats face-to-face communication. Nothing can show your product better than a demonstration. You can efficiently learn so much actually listening to the speaker. Nothing can bring such high emotions and positive associations to your brand than real and true communication. But that all being said, I think that audience engagement at live events could use a little bit of improvement. Engaged audience members participate more, learn more, and are happier. If you want participants to keep coming back to your event, engaging your audience is key.
To get your audience engaged, you want to get them thinking, spur their emotions, and make them feel important. You want your audience to become your brand ambassadors. And you most definitely want your audience to return to your event and bring all their friends. How do you do that? I have some effective tips for you! Let's dive in and explore opportunities to improve audience engagement at live events.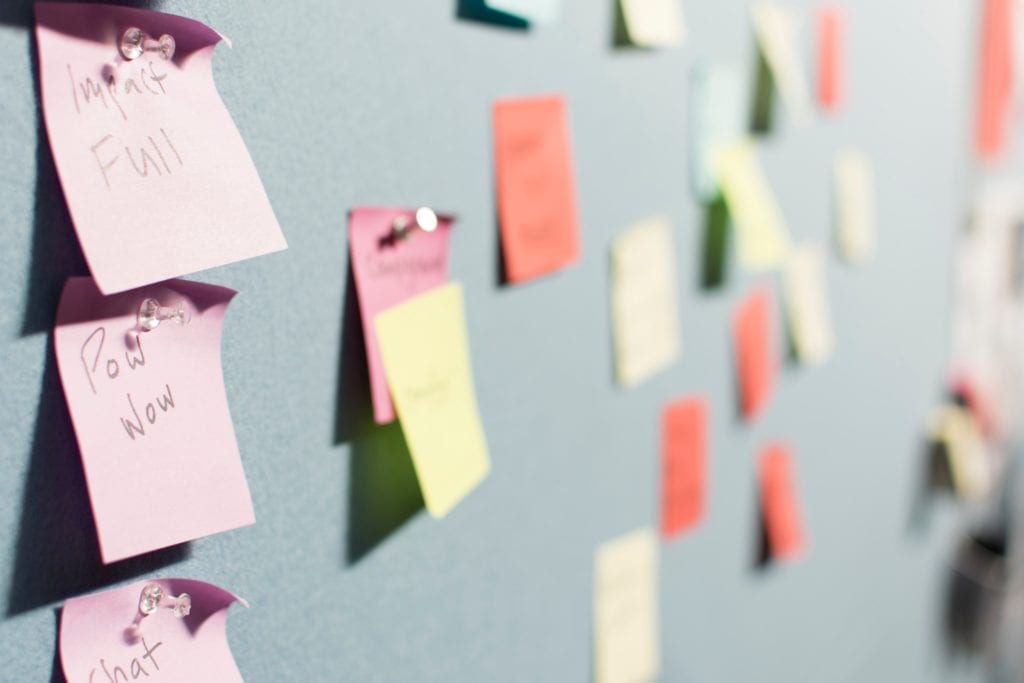 1. Prepare ahead of time
You can't just jump on stage and hope for the best. Even the most famous public speakers don't just wing it. In fact, they admit that great performance comes with a lot of work. The more effortless the stage presence seems the more work has been put into it. Make sure that you plan ahead by assessing who your audience is. Why they're attending the event? What their questions or problems might be? How will they feel? What do they want to learn or experience? You must never forget the main purpose of your event. Whether it's educational or entertaining. The one person you want to impress and engage the most is the one sitting in the audience. If you can get your ordinary attendee asking questions, sharing his experience on social media, and having a great time your event is a success. Doing so requires a lot of work, but it's totally worth it. Why else do we work in event planning?
Planning ahead more than any of the methods below will create massive engagement. Basically, nothing else matters if you struggle on this point.
So how do you do it? Speakers need to tailor the content to their audience. You'll speak differently and include different information when speaking to college students versus software developers. Smaller events are easier to control. If you have the option, aim for a smaller and more connected audience. The more specific the topic and audience the higher chance for better audience engagement. People like to dig deep. They like to explore. Basic information they can find online. The speaker holds the added value that can't be found anywhere else.
When possible, make sure to also review the technical details of your speech beforehand.
What will the lighting be like?

Will there be time for Q&A?

Can you walk around and interact with the audience?

Who will pass the microphone?

What type of sound system and microphone will you use?

What format should presentations be in?
The more details that are settled beforehand, the smoother everything will go. This is one of those things that you just get a hang of after some time and that comes with experience. If you're not that experienced or plan an event that goes out of your comfort zone, ask questions. Find someone more experienced and talk over your event and ask for things you might forget. The smallest details like water location or signs at the entrance can make a big impact.
Imagine that you are an attendee at your event. Is everything clear and easy to access? Do you have an opportunity to express yourself? Is there something worth sharing? If you can't make yourself comfortable with your event chances are that other participants will have a negative experience. And that always closes people up when it comes to audience engagement.  
2. Choose key speakers wisely
Your key speaker should be the main event. With that said, charisma isn't enough for a key speaker. You want to make sure that your key speaker has some celebrity status, is knowledgeable about the topic they're speaking about, and are interested in interacting with the event participants. Key speaker is like a movie poster – it's the main attraction of your event. They have to hold just the right amount of exclusivity, knowledge, and interest.
I tend to think of key speakers as sort of hosts of the event. Give them extra time to greet their audience, answer their questions and to just have a little chat. Very often they aren't only the key to speeches but also the key to engagement. A great public speaker will get the audience activated, speaking, and what's more – thinking.
Have a chat before the speech. Let them know that you're open to all sorts of audience engagement methods – surveys, getting people on stage, getting speaker into the crowd. It's important for the key speaker to know what things are allowed and desired. Just give some guidelines and a professional public speaker will do the rest.
Encourage audience engagement by allowing your key speaker to interact with the audience. Q&A session or moderating a panel is a great way to do it. Provide your key speaker with as much information about the main focus of the event and the audience members as possible. Then it's easier to prepare and tailor their speech to encourage audience participation.
3. Work the room
Not every event and speaker has to be featured on a big stage at the back of the room. Consider setting up the room in the way that will encourage audience engagement and enjoyment. This depends on the size of your event. There are a lot of things you can do in order to increase audience engagement.
When using a small stage make the elements large, impactful, and easy to see and understand. For example, hotel conference rooms usually have low ceilings. Make an impact by extending the set out to the sides or bringing in additional decor elements throughout the room. That will make the stage feel bigger than it is. This will also help to get your point across and can be used as an Instagram-worthy addition to your event for that extra engagement. If you're running out of space, make sure to place the stage against the wall or in a corner in order to reduce the amount of space the entire setup will take up.
If your event allows it and if your speaker is up to it, you can arrange the seating in a circle. This will allow everyone to hear and see everything and it will also improve audience engagement. Think about ways how it would be easy for the attendee to be a part of the discussion. If you run out of space, don't place chairs in corners, it's better to have some people standing and involved.
The most important thing with big spaces is visibility. Everyone should be able to see and hear the speaker. Otherwise, they might just drift away. If you have some doubts, add extra speakers and even monitors if needed. Make sure that the space is comfortable for sitting for long periods of time, isn't too cold or hot, and that everyone will be able to see and hear the speaker. Also, think about how easy it will be for the moderator to navigate the room. The microphone needs to be accessible at all times.
Overall you need to make the room inviting, comfortable and exciting if possible. Keep in mind that people attend events with all their senses. A social media-worthy location can be a hit by itself! When done right it's an easy way to set attendees' minds into good spirits, which will ultimately transfer into more engagement.

4. Stage a live poll
Want audience engagement? Then ask for their opinion. There are a few ways you can hold a live poll. This can be as simple as asking a question and having audience members raise their hands in response. Or, maybe you stage an online poll. Ask participants to respond to online questions using hashtags on social media or a survey that's projected onto a screen.
There also are some easy to use technologies you can try out. Try out MeetingPulse – an audience engagement platform that allows to easily integrate polls, Q&A, multi-dimensional surveys, games and more. Audience members use their own devices to answer questions, share their opinion and access the meeting materials via a simple online link. The interesting thing about this service is that audience member can post their own questions during the meeting or even before. And what's more – others can upvote the questions. This is a nice way that allows the moderator to present relevant questions and for you as an event planner to see the most interesting topics.
When you make audience members feel like their opinion matters and that they get to contribute to the conversation, they feel special and more engaged with the speech and speaker.
Bonus: the data you collect can be included in a future event!
5. Use the right technology
Technology can be a benefit and a hindrance to audience engagement. We can now have larger events because of the sound technology that was invented. We can also use recording equipment to broadcast the speech online or record it for others to watch later. But then there are also the drawbacks. We all know the feeling of waiting and watching the event staffer who's been tasked with passing the microphone through the audience during the Q&A session.
There's a solution for that. Catchbox, a soft, wireless microphone can be tossed from audience member to audience member. It solves the problematic awkward moments between questions and adds a little laughter and levity to any event. As a professional event planner, you will also value the opportunity to fully brand the product to fit your brand guidelines. This user-friendly microphone not only serves the purpose for all the questions to be heard but also can be very effective audience engagement tool. You can make up simple games with it and add an extra value to usually dull microphone passing – just ask anyone who passes the mic to add something to the topic.
6. Provide tweetable moments and hashtags
When you're trying to encourage audience engagement and participation, you want to make it as easy as possible. One easy way you can get your audience participating is by providing hashtags, tweetable moments, and Instagram worthy setting. People just love hashtags. It seems like they are always in search of the perfect hashtag. What's more – studies show that hashtag dramatically increases social media engagement. Creating and using a unique hashtag is one of the best traceable ways to create hype around your event on social media. What's more – clicking on a hashtag allows people to quickly see everything shared and associated with your event. It's also a great conversation starter and discovery tool.
Hashtags help to curate and collect all of the social media posts made by the event participants. It also helps people see what others at the event are posting about. A tweetable moment is a deliberately-said short sentence that summarizes the content being discussed and is the right length for people to quote and post on Twitter. This gets the audience posting online and interacting with the event speakers.
When people are engaged in an event they will most likely visit also your social media accounts. A marked increase in social media followers is a surefire sign your event was a success. But don't forget about your new followers – keep that engagement living by regular interactions to maintain relationships with existing attendees. This is an amazing way how to turn them into your brand ambassadors who'll promote your next event.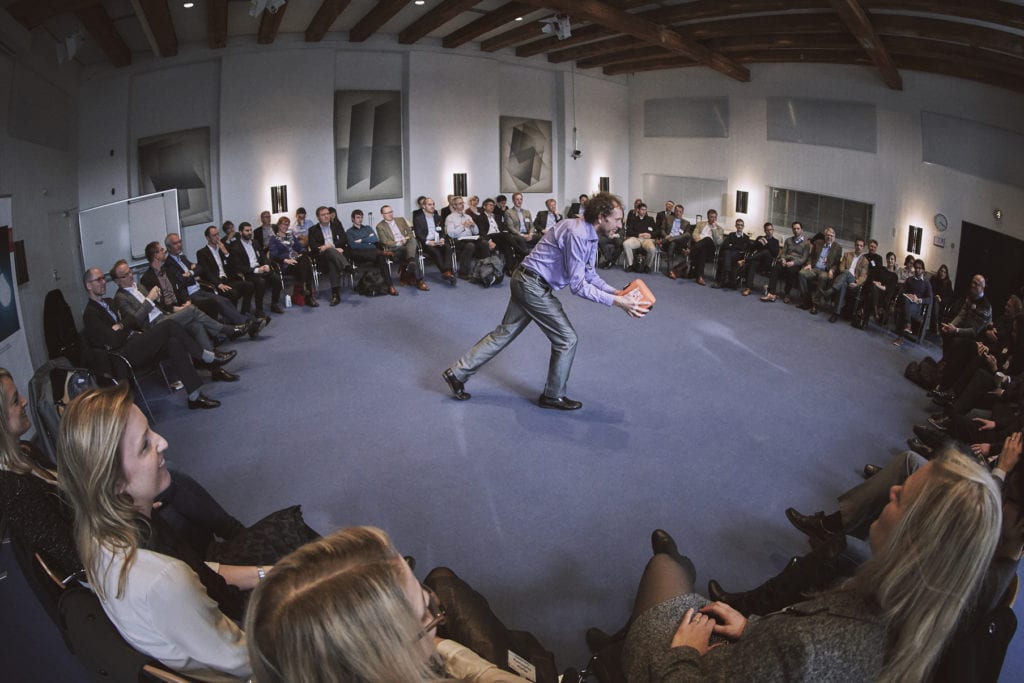 In conclusion
No matter what your event is, you want your audience to enjoy it. One of the easiest ways to improve your audience's enjoyment of an event is to improve audience engagement and participation. We say this simply because we have looked over the most effective ways to improve audience engagement at live events. I hope that these six tips help you to make your next event the best one yet!