No two conference locations are alike. That's why it's crucial to be conscious of what destination you pick for your next conference location. Would your attendees feel better in a big, thriving city or in a small town? The fact of the matter is that your audience hasn't just come for your conference, they also came for a little vacation. Your event will likely be more successful if you plan it in one of the best conference locations.
A conference is more than just the convention center. Most professionals are invited to dozens of conferences a year and have to choose the most desirable and convenient events to attend. The content and networking are invaluable, but what often sways a decision to attend is the conference location. If the exact same conference is held in a small, rural location or a thriving city with great culture, more people will likely want to attend the latter.
Cities can start to run together on the conference circuit. Stand out by adding local culture to your event. Host your next conference in a location that offers attendees more than just a meeting space and a hotel bed.  
The Rise of "Bleisure" Travel
One of the hottest trends in conferences is "bleisure" travel, or combining business and leisure travel. Millennials now make up more than a third of the workforce and have created a new generation of work travelers who want to make business travel fun. According to Travel Weekly's 2016 Consumer Trends report, the percentage of leisure trips that have a business component jumped to 17 %, up from 11 % in 2012 and 14 % in 2015. It's not just a work trip for these people—it's a chance to see the world and have some fun.
When was the last time you Instagrammed a conference? Sitting in a convention center isn't that exciting. Getting out to see a new city creates content attendees can share and adds a buzz to conferences. People want something authentic they can talk about and share online. Give people something local that they can't experience anywhere else. If your conference is in Maine, bring in a lobster buffet. If it's in California, host team-building activities on the beach. 

How To Choose Conference Locations
There are a lot of things to consider when choosing where to host your next conference. While some conference locations might seem great to your attendees, others might not. So, let your target audience be your guide. Are they focused more on convenience, price, culture, or climate? If you're planning a conference geared towards adventure-seeking sales reps, it's probably important to look for conference locations with nearby outdoor activities. But if you're planning a conference for busy finance professionals in the Midwest, the most important factor might be convenience and finding a location that isn't too far out of their way.
When choosing conference locations, there are lots of things to consider, including:
safety,

travel costs,

hotel and restaurant costs,

Access to the airport,

public transportation options,

climate,

cultural attractions,

the number of hotel rooms.
With these things in mind, here are the eight best conference locations around the USA.
1. Austin, Texas
One of the best reasons to host a conference in Austin is simply because of the cool factor. It was even ranked the #1 Coolest City in the States. Austin is known for its relaxed vibe, amazing music scene, and friendly people. The saying "Keep Austin Weird" also holds true. There are performers, attractions, and experiences that are purely Austin and that will make a memorable experience for your conference attendees. Where else can you see the largest urban bat colony in the world and eat world-famous BBQ brisket from food trucks around town? Austin has boomed in popularity in recent years, largely due to the SXSW music festival, and the growth is seen in all areas of the city.
Aside from the fun cultural aspects, Austin is also a practical choice. It has a growing tech scene with lots of start-ups, and the city's convention center is green and on the cutting edge of new technology. As the city has grown in population and popularity, it has also become safer. Austin jumped up 22 spots in the last year to become one of the ten safest big cities in the country. With easy access to the airport, a variety of hotel options, warm weather, and walkable downtown, Austin has something for everyone.

2. San Diego, California
San Diego is one of the most popular conference locations in the country, and one of the main factors is its great weather. The average year-round temperature of 73 degrees is a big draw, especially when the rest of the country is layering on the parkas during those cold winter months. San Diego offers a wide variety of attractions. Attendees can try beach activities that can be relaxing or extreme. They can also visit historic neighborhoods and beautiful gardens and parks including the famous Balboa Park. Attendees can kayak in the bay, explore the historic Hotel Del Coronado, or even bring the family and visit SeaWorld and the San Diego Zoo. Performers and representatives from the city's top attractions regularly present at conferences to bring in a touch of local flair.
San Diego is a large enough city to provide more than 250 hotels to choose from and a large convention center right on the water, but it is small enough to get around easily. As an added bonus, the airport is less than four miles away from downtown. It's a  breeze to get from the plane to the hotel to the beach. San Diego is also regularly ranked among the safest big cities in America.

3. Orlando, Florida
With an average hotel rate of $114 a night, Orlando is one of the most affordable major convention cities. Take your pick from the more than 450 hotels and resorts in the area ranging from five-star resorts to roadside motels. More than 40 restaurants are a short walk from the convention center, which also features five covered walkways to nearby hotels. It really couldn't be more convenient or affordable to host and attend a conference in Orlando.
Orlando's diverse population is reflected in its many neighborhoods, museums, and restaurants. Aside from the food and cultural options, you can also tie in features from some of the area's hottest attractions, including Disney World, The Wizarding World of Harry Potter World, Universal Studios, and SeaWorld. Although Orlando is the Theme Park Capital of the World, it also has a thriving art and sculpture scene. It's also known for its amazing cuisine from around the world. With an average year-round temperature of 73 degrees and lots of water and palm trees nearby, Orlando provides a touch of the tropics without the travel time or price tag.

4. Phoenix, Arizona
When winter weather blasts the rest of the country, the warmth and sunshine of Phoenix are incredibly desirable. An average temperature of 68 degrees in January opens the possibilities for endless outdoor activities. This is especially true in a downtown area made for strolling and the nearby mountains and desserts. The three surrounding mountain ranges provide lots of options for hiking, horseback riding, or simply relaxing at a dessert pool and spa. The convention center and surrounding area were recently renovated, and attendees can hop on the new light rail system to get anywhere in the city. Phoenix is also home to world-renowned museums and performing arts groups. The growing food and art culture have heavy southwestern and tribal influences that can't be seen anywhere else.
Phoenix also features one of the lowest average hotel rates of major cities. Its average of $114 is tied with Orlando. Located in the fastest-growing county in the U.S., Phoenix is constantly evolving, with new hotels opening every month. Phoenix is a popular location for spas, resorts, and sports tournaments, so everyone can find their own piece of the desert to enjoy.

5. Denver, Colorado
It's the largest city closest to the exact middle of the U.S. Combine that with a large airport that is a hub of many airlines and Denver is one of the most convenient conference locations to travel to from just about anywhere. From the airport, attendees can catch the light rail to take them right to the heart of the city. The walkable downtown area is full of restaurants, nightlife, and shopping. Denver's state-of-the-art convention center and nearby hotels are all environmentally friendly and feature the latest technology for seamless events and presentations
Denver is known for its 300 days of sunshine and great art and music scenes. Not to mention the craft breweries. Perhaps what sets the city apart the most is its litany of outdoor activities. Some of the world's best skiing and rock climbing is less than an hour from downtown Denver. From hiking to biking and skiing, the year-round outdoor adventures can be added to a conference or used to entice attendees to extend their trips. In fact, more than 30% of conference attendees extend their trips to experience all that Denver and the surrounding area have to offer. The Mile High City is definitely a major draw for conference attendees.

6. Charlotte, North Carolina
The Queen City combines traditional Southern charm with modern conveniences, beautiful green spaces, and a booming food and music scene. The city has everything from traditional plantations to large, eco-friendly outdoor spaces and lots of NASCAR-related attractions. This is the South, after all. Charlotte is also home to the largest man-made whitewater river in the world. Think of the opportunities for adventure and team-building activities!
Charlotte Douglas Airport is located less than 15 minutes from the city center. As the sixth busiest airport in the world, it opens the door for easy travel from anywhere around the globe. Charlotte is an up-and-coming conference city, so its hotels and restaurants are still rather affordable for the level of quality and service they provide. Within the compact downtown area are thousands of hotel rooms, global cuisine restaurants, art galleries, museums, and nightlife. There are also dozens of miles of trails throughout the downtown area for running, biking, or strolling. Charlotte was ranked as one of the most energetic cities in America for its focus on health, wellness, and energy.
7. Las Vegas, Nevada
Las Vegas knows how to host tourists, no matter if they are there for pleasure, business, or a little bit of both. There is a huge variety of amenity-filled hotel and convention center options available. Because the city hosts so many conferences, there are plenty of "bleisure" options already in place, such as partnerships between hotels, convention centers, and performers. Las Vegas is also easy to get to and has a large number of daily direct flights from places across the country. The airport is just four miles from downtown, and a monorail runs directly from the airport to the convention center.
Perhaps the largest draw for Las Vegas is its name recognition. The city's fun atmosphere and culture is a huge draw for many people. With good weather nearly year-round and a large number of shows and over-the-top attractions that can't be found anywhere else, Las Vegas is definitely a memorable conference location. Even people who aren't into the party scene can enjoy Las Vegas. The city is also full of award-winning restaurants, spas, and golf courses, and the surrounding desert provides lots of outdoor recreation opportunities.

8. Columbus, Ohio
Columbus is the smallest city on the list, but it still has lots of amenities and attractions. Home to the Ohio State University, the city is a popular conference location for academic and government-related conferences. It's also been rated one of the top ten smartest cities in the world. It makes a smart choice for a conference location. Hotels and restaurants in Columbus are more affordable than the same level of quality in other, larger cities. Columbus's convention center has 1.8 million square feet of available space. More than half of the U.S. population can get to Columbus on less than a one-hour flight, and the airport is just 10 minutes from downtown.
Columbus's up-and-coming culture is also a huge draw for younger travelers. Much like Portland and Brooklyn were trendy a few years ago, Columbus is now the go-to city for hipster travel, with a growing foodie, fashion, and street art scene. The combination of intellectuals and modern influences creates an evolving city. Columbus is often referred to as the Biggest Small Town in America. One block downtown could include a locally-sourced restaurant, modern art gallery, and think tank office. The city might just surprise attendees with its charm and innovation.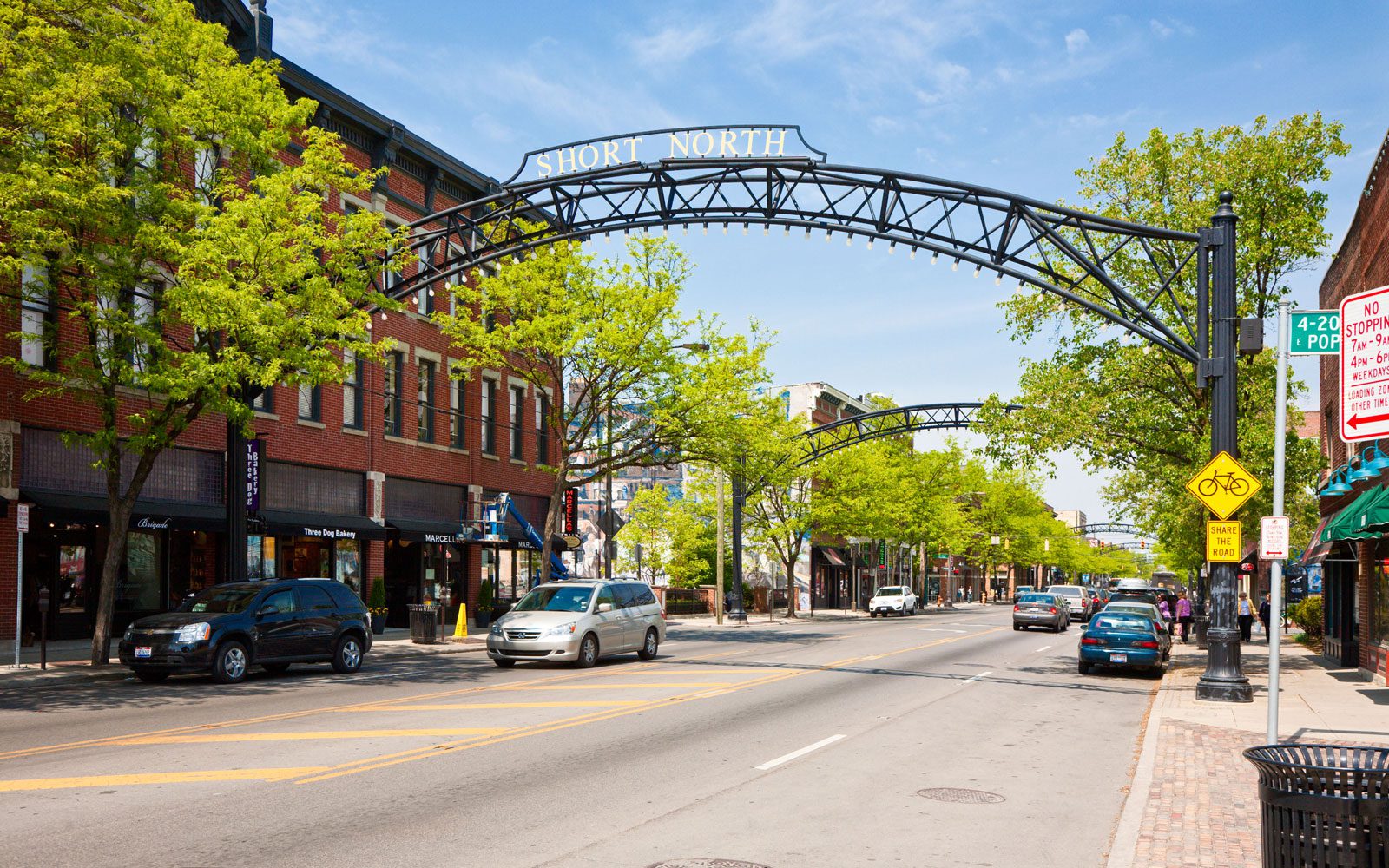 Finding Perfect Conference Locations
Conference locations matter because attendees no longer only spend their days in hotel rooms and convention centers. If they were interested only in the event itself, they could always check out the content virtually. Today's travelers want to make the most of their work trips and even extend their stay to experience what the city has to offer. Every city in the country has hotels. It's the cost and attractions that make the difference in creating an event that showcases the local culture.
Think strategically about where to hold your next conference, and you can find conference locations that provide the amenities for a great event but that also leave attendees feeling like they've really experienced the city and seen all that it has to offer.