Something often overlooked when booking hotel blocks for conferences are hotel amenities for conference attendees. People pay a lot of money and travel far to get to your conference, so don't you want to make their home away from home a positive experience? Today we will show you how to do just that!
We have gathered a variety of the best hotel amenities for conference attendees to look for when finding the right hotel for your next conference. Whether that be an amazing view, oversized towels, or coffee break areas we've got you covered. From luxury items to must have in-room amenities we have it all! All 41 of these amenities keep the comfortability of your attendee in mind so that they have a wonderful event experience from check-in to check-out!

Amazing Views
Location, location, location. When finding the right hotel for your conference, make sure to think about what's around the hotel and what views they will be taking in. There's nothing better than looking out your hotel window each morning to an amazing view. It really does make a great start to the day and with many people posting their life on social media, having an amazing view will spark more advertisement for your brand.  

Bar
Most hotels have somewhat of a bar area but to really be unique, try to find a hotel that has live music or bartending classes. Fairmont Dubai created a live mixology lab that is an interactive class that teaches you how to many a variety of mixed drinks. A hotel that includes a bar or live music will give your attendees a chance to relax and enjoy the end of their day while they people watch and listen to music.
Bedding
This amenity is crucial because a good night's sleep will affect the mood of each attendee at your conference the next day. Make sure the thread count is high and the material is as soft as butter. Ask the hotel when they last replaced their mattresses, if they have pillow-top mattress covers and plenty of pillows.

Bike Rentals
Look into alternative ways of transportation especially for those attendees that live active lifestyles. Typically during conference sessions, the attendees are seated and listening to the speaker, not getting many steps in, but with the options of bike rentals, the attendees can bike to the event or bike around the city at the end of each day to stay active.
Breakout Rooms
When looking for a great hotel for your event, it's always good to see if the hotel could host the event. Does the hotel have a  ball room or even a place for breakout rooms? If the hotel has breakout rooms you will be able to break the number of attendees into smaller, more focused groups that can rotate to each room throughout the day. Need ideas on conference breakout sessions? Read our guide here.

Close to Shopping and Restaurants
We all know that when people go to conferences, they are also looking for things to enjoy outside of conference hours. Making sure the hotel is close to shops and restaurants is important. Many people go in groups to the restaurants that are near the hotel at the end of each day to relax and network, so make sure the restaurants are large enough to hold mass amounts of people. If you are planning scheduled dinners or happy hours, call the restaurant ahead of time so that they are prepared for the rush of attendees.

Coffee Break Areas
It's important to see if your hotel has areas to grab a coffee and sit with others. You will want to incorporate breaks throughout your session and allow attendees to have time to process all that is happening or catch up with some old friends. t would be great to find a hotel that has indoor and outdoor seating as well.
Complimentary Breakfast
This accommodation will save money and make your attendees satisfied. All of the extra money that goes into attending a conference can be hard to handle at times. Making sure those in attendance are provided a free meal will make them feel taken care of. It also helps their budget and yours!

Concierge
Have you ever attended a conference and forgot to bring essential items? Making sure the hotel has a concierge could be an optional solution for those little mishaps.  Most concierges will shop for you and deliver it to your hotel room. A concierge knows their city well, so they can also make your reservations for the best restaurant in town and arrange the transport to get there. It is their job to take care of their guests and make sure guests have the best experience possible. The Spectator Hotel is known to have the best concierge services to meet all of their guests' needs and the butlers are required to go to school for southern hospitality training.
Dry Cleaning Services
Accidents happen and it's always a good idea to make sure the hotel you have selected for the conference has dry cleaning services for your attendees.
Exercise Center
Although this sounds like a common amenity, it's nice to make sure there is an exercise center inside the hotel to accommodate those with healthy lifestyles. I would also check to see how big the exercise center is and what types of equipment they have, and if there are fees to use it.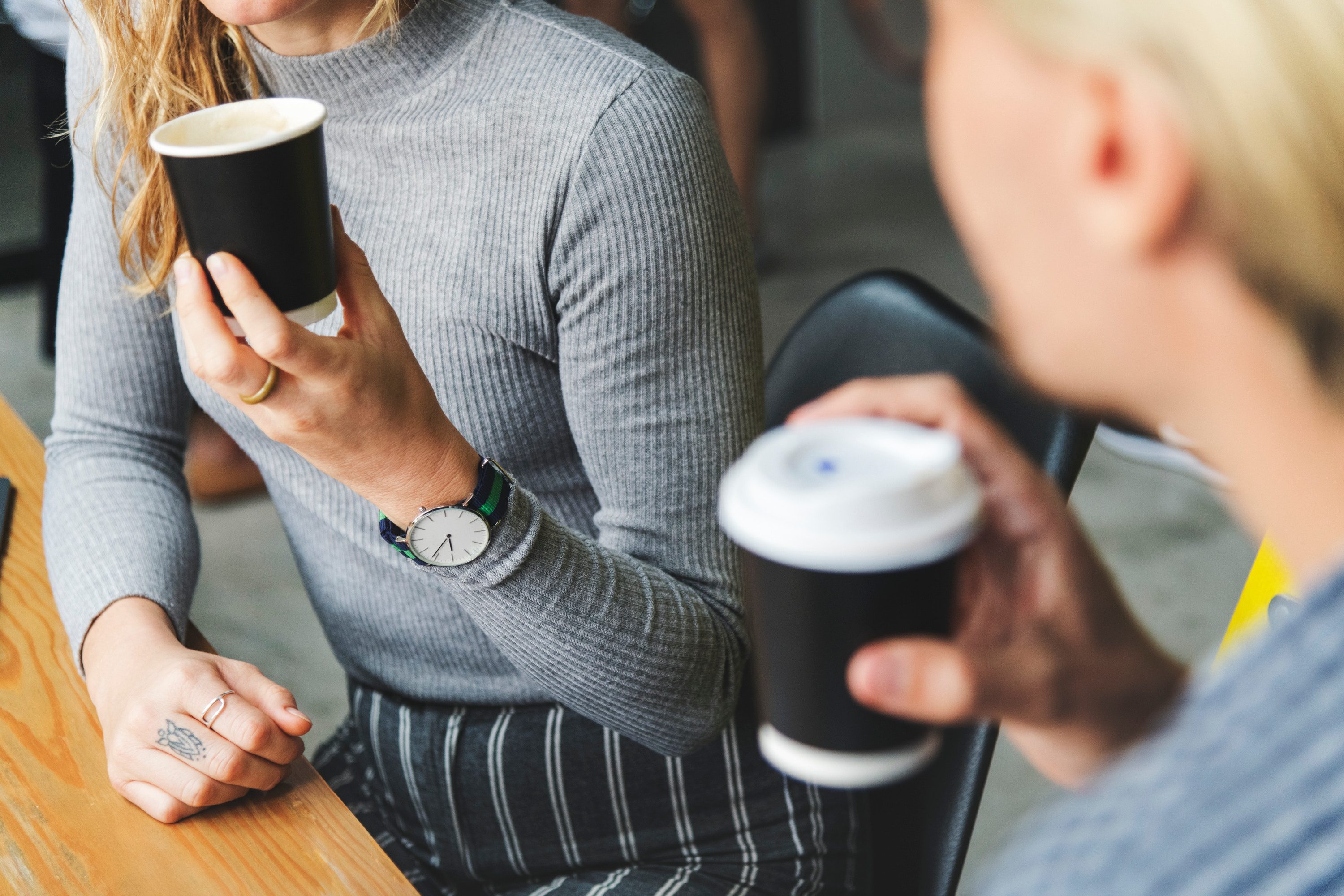 Free Coffee/Tea
Most hotels have free coffee/tea in the entrance area with to-go cups, sugar, and creamer. This is just another simple hospitality perk that creates a home away from home feel.
FREE High-Speed WIFI
Of course, it's important to make sure that the hotel you select for your conference has FREE high-speed WIFI for your attendees. It's important that your attendees are able to stay connected at all times and to receive your event updates and push notifications. Basically, FREE and high-speed WIFI is a must!
Free Parking
For your attendees that are driving to the conference, it's good to find a hotel that has room for parking and ideally free parking. Conferences can be expensive to attend and the money can add up quickly. Look for little ways to save attendees money. If the hotel does not offer free parking, see if they will offer attendees an exclusive discount. Although there are many bonuses to having your event in a big city, parking access is typically a concern. Looking into the parking access for your attendees should be a priority so that attendees that decided to drive to the event have a place to park their car.
Gift Shop
There are so many times that I get to a conference and forget something! Most hotels with gifts shops sell the travel size hygiene products and medicine. They also typically have really neat souvenirs to purchase for your loved ones back at home.

Going Green
The hotel industry is one of the worst when it comes to sustainability, and the events industry is not far behind! With a large trash imprint, we are already facing on Earth, finding a hotel that focuses on reducing their carbon impact.  Look for a hotel that has eCar charging stations, eco-friendly cups, and toiletries, or solar panels. There are hotels that are even certified for their sustainable practices and dedication to being green, look for certifications such as LEED. If you aren't sure asked to see their sustainability plans if they don't have one they probably aren't truly eco-friendly.
Lavish Toiletries
It's the little things like luxury toiletries that keep your attendees perky for your event. It's a great surprise when you discover your hotel has full-size toiletries or a special scent or product that can only be found at their hotel. Aromatherapy scented toiletries are another great way to help attendees relax after a long day! They not only establish great marketing for the hotel but they allow your attendees to travel worry-free if they forget a toiletry or two.

Hotel App
Hyatt, Hilton, Marriott, and Ritz-Carlton are the most frequent, currently used hotel apps right now. Hotel apps are great tools for the attendees for making reservations, upgrading rooms, finding places to eat around the hotel, and checking in and out. Hotels apps with added discounts are a bonus. Click here for more information on event apps you can use at your next conference.
In-Room Coffee Maker
Most of the time we think a single cup coffee maker would, of course, be in every hotel room, but think again. Many conference hotels are letting go of their in-room single cup coffee makers so that attendees are required to purchase coffee at their coffee shop. It's great sales thinking in terms of the hotel, but not so much for your event. Double check that the hotel provides an in-room coffee maker with single-serve coffee and water bottles for each room because we all know how much we hate spending an arm and a leg on bottled water at expensive venues.
In-Room Mini Bar
There is a certain feeling that comes with knowing you are staying in a hotel that has a stocked mini bar. If you find a hotel that has this additional accommodation, it means you have probably selected a higher end hotel that will keep the needs of their guests as a top priority.
In-Room Safe
This additional in-room amenity allows the guests to feel like their safety is being acknowledged by having an area to secure items in a safety box. This allows your guests to like their personal items are safe while they are out and about.
Kiosks
Including kiosks at the front of hotels is a new way of meeting the needs of guests in a quicker, more innovative way. Kiosks can provide area locations, room service needs, and answer many of the frequently asked questions that are asked during check-in. Most of the hotels in conference magnet cities like Las Vegas include kiosks to check in and out of your hotel and print boarding passes.

Movie/Bowling/Arcade Room
When looking for a hotel, it's nice to see if they have places that attendees can go at night to decompress and network with others attending the event besides the bar. Hotels that have places like movie rooms, arcades, or bowling areas give big groups a place to lounge and team build.
Multilingual Staff
Before selecting a hotel, ask to see if they have multilingual staff members. Hotel Indigo in Santa Barbara has a multilingual staff ready to meet all of your attendees' needs. As conferences begin to see more global travelers is important to look into so that you have a wider range of attendees that feel comfortable attending your event.
Oversized Towels
Ahhh, yes. The bonus of having oversized plush towels in each room. Again, it's the little things that keep your attendees happy and oversized towels help. You have to think of the little things that they will take away from their stay and no one wants them to remember the lack of in-room amenities. The additional heated towel rack and heated bathroom floors wouldn't be too much to ask for as well would it?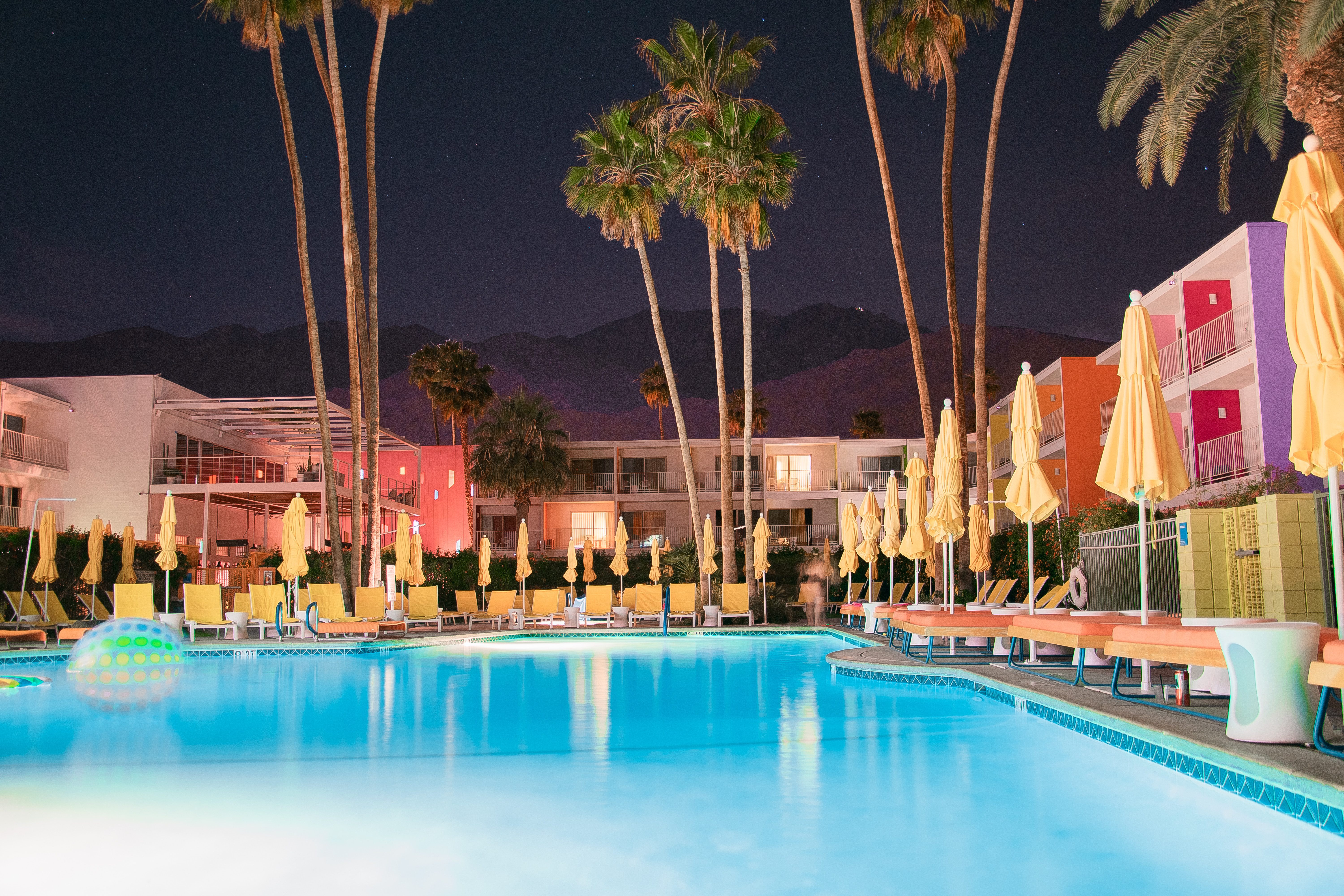 Pool
Although at most conferences going to the pool would not be on the agenda for most attendees, having a beautiful, accessible pool is a perk to many guests. Whether the attendees are extending their stay or wanting to take a late night swim, having a pool good thing to add to the must list. Depending on the type of event you have, you could even host a pool party and have a must-see host be the highlight event to either kickoff or end the event in style.
Promotes Conference
Look to see if the hotel can promote your event and post signs about the event. Marketing for your event will hype up your attendees and get them for ready what you have in store. It will also allow another way to inform your attendees of events going on. Your attendees will feel like they are attending a truly special conference if the hotel promotes your event properly.

Restaurant
Most hotels have a restaurant for their guests so that they don't have to worry about finding a restaurant and tracking down an uber to get there. When planning your event, check to see what dinner options the hotel provides to their guests the best hotels will have several options such as a quick service and table service option to fit different needs.
Robotic Check-In
The Henn na Hotel in Tokyo, Japan has robots that check you in and out. This innovative technology is the future of hotel service. Similar to self-checkout lines, more and more companies are going digital to save money. All and all, picking a hotel with robot check-in would set the bar for what you have in store at your event. This would be perfect for a tech event.
Rooftop Bar
Unique additions like rooftop bars can be a great escape after a long day of workshops. Your attendees would have the ability to meet with others staying at the hotel and have a thoughtful conversation in a relaxing environment. Hilton St.Louis at the Ballpark has a rooftop bar that overlooks the Cardinal ballpark.

Room Layout
Selecting a hotel that provides a variety of room selections will only increase the range of clientele that will attend your event. Having a hotel that provides penthouse suites, suites, and single rooms give your attendees a selection to choose from that will cater to their lifestyle and meet their travel needs.
Room Service
What a nice way to start and end the day with the option of room service. Making sure the hotel provides room services is not only a special treat for your attendees, it also sets the bar of and expectations. Also, check to see if the rooms are cleaned daily as this is great for restocking towels and creating comfortability as they stay at the hotel.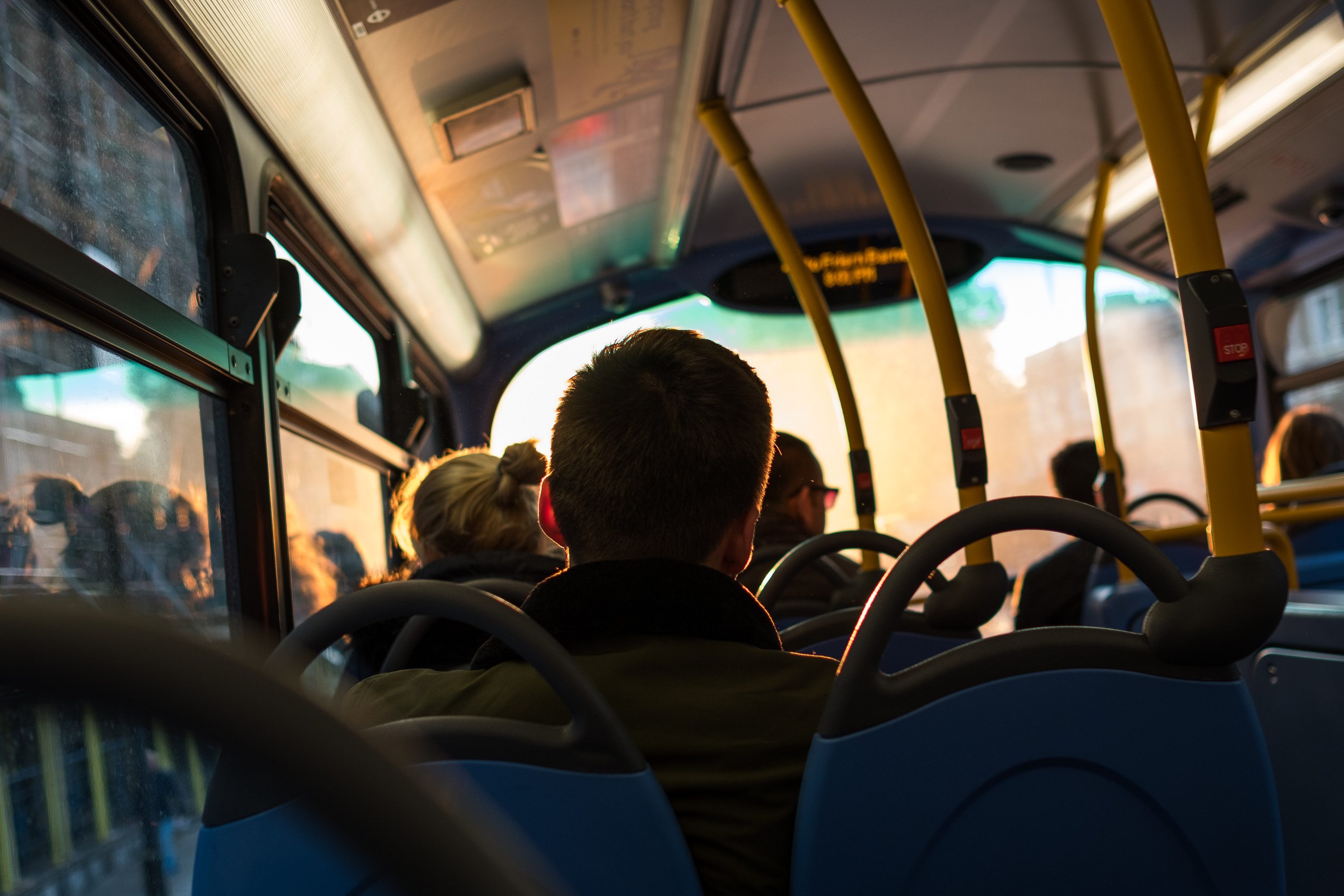 Shuttle Buses
Additional services like shuttle buses to and from the airport and conference event creates for a smooth transition from place to place with no need to worry about finding transportation to and from places.
Spa Services
With attending a conference there's typically not enough time in the day to attend the spa but for those that want to extend their stay, or skip a session, checking out the spa would be a good option.
Specialized Unique Treats
When looking for a hotel for your next conference check to see if they have any specialized unique treats that they provide their guests to give the hotel a more personalized feel. You could even ask if they would provide a special treat to just your attendees. The DoubleTree hotel is known for their free, warm cookies.

Taxi Stand
If your conference is in a busy city, make sure there is a taxi stand near the hotel to accommodate airport and dinner travel. Most hotels will have a stand right next to the valet.
Unique Conference Rooms
Having a hotel that has conference rooms is fairly standard, but having a hotel with unique conference venues is a bonus. Look to see which hotels in the area have unique architecture or fun layouts that will blow your attendees' minds.  
Valet Parking
Check to see if the select hotel has valet parking for your attendees. Valet parking just makes for a smooth transition to and from the conference if by chance the attendee is driving or renting a car to get to your event.

Walking Trails
Hotels with the added perk of walking trails will energize your attendees and give them an outlet to explore the area they are in. This also means you are taking time to find a hotel that caters to a healthy lifestyle, meaning the attendees are focused in workshops all day, so it's nice to be at a hotel that has a nice walking trail to walk and decompress after a long day or even between workshops.
Welcome Gifts
Is there a better way to kick off your event other than with branded welcome gifts? I think not! If you partnered with the hotel, each attendee could have a personalized gift when they get to the room that circles around the theme of your event. You could also include a session list, coupons to restaurants, and a map of the area. Little things like welcome gifts will keep your attendees coming back year after year.
24 Hour Help Desk
Most hotels have a help desk but make sure that the hotel has 24-hour service so that their will always be someone to help if needed for your attendees. Help desks are there to accommodate their guests and make sure they can access all of their in-room amenities and check-in and out properly.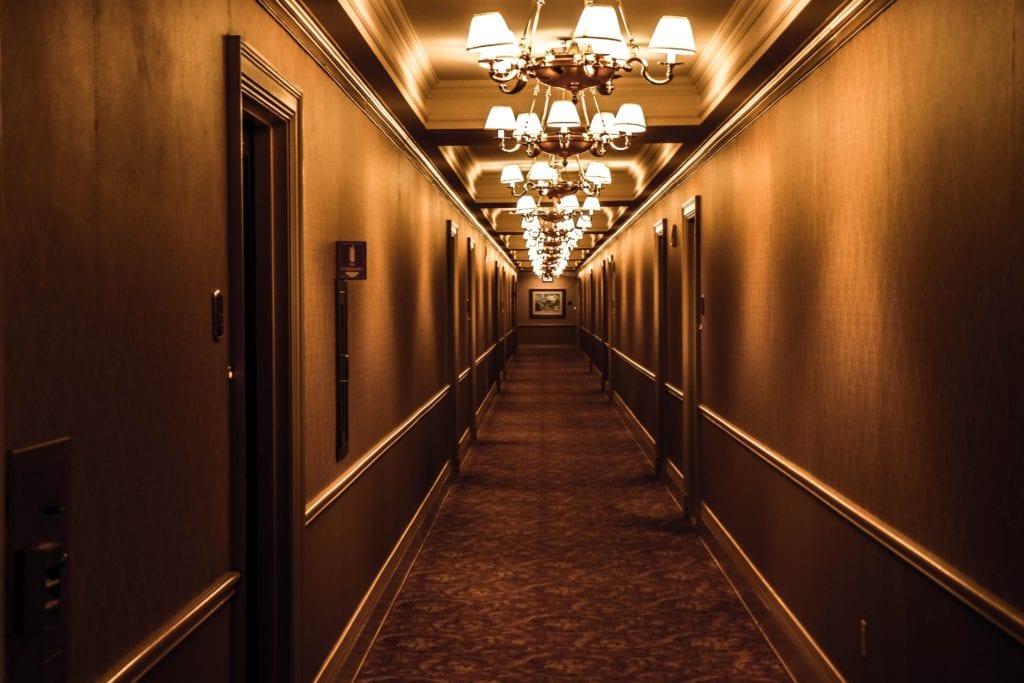 To sum things up, when looking for the right hotel for your attendees, make sure you have your attendees in mind. Think about the little amenities that you find comfort in when you travel. The things that make you feel welcome and less stressed while you are away from home. And of course, find the unique treasures like the amazing view, the unique architecture if an event room, or the robotic check in that your attendees wouldn't be able to stop raving about. With these 41 hotel amenities for your conference attendees, your guests will surely feel cared for at your conference day and night!  What are some of your favorite amenities at hotels during conferences? Comment below and let us know!