There's still a place for planning events with conventional venue layouts, particularly with corporate conferences and workshops. Moreover, if you decide to stay with a traditional venue, you might want to explore unique seating layouts. But many events certainly don't need to be confined to four walls anymore. In fact, you may bore event goers to death if you don't think outside the box when it comes to venue choice! That's where choosing a unique event venue to wow your attendees comes in.

We're excited to see this 2018 event trend emerge for non-dedicated event venues and non-traditional event options which come with something more exciting – unlimited potential! Non-traditional event venues are valued for their experiential nature and their ability to be an extension of the brand's personality or key values.
As we explore event planning with unique venues, we'll look at what you should keep in mind when choosing a unique event venue. And then we'll dive into some incredible examples of unique event sites. We'll also look at some ideas of which event types and brand personalities would best be suited to them. Let's get to it!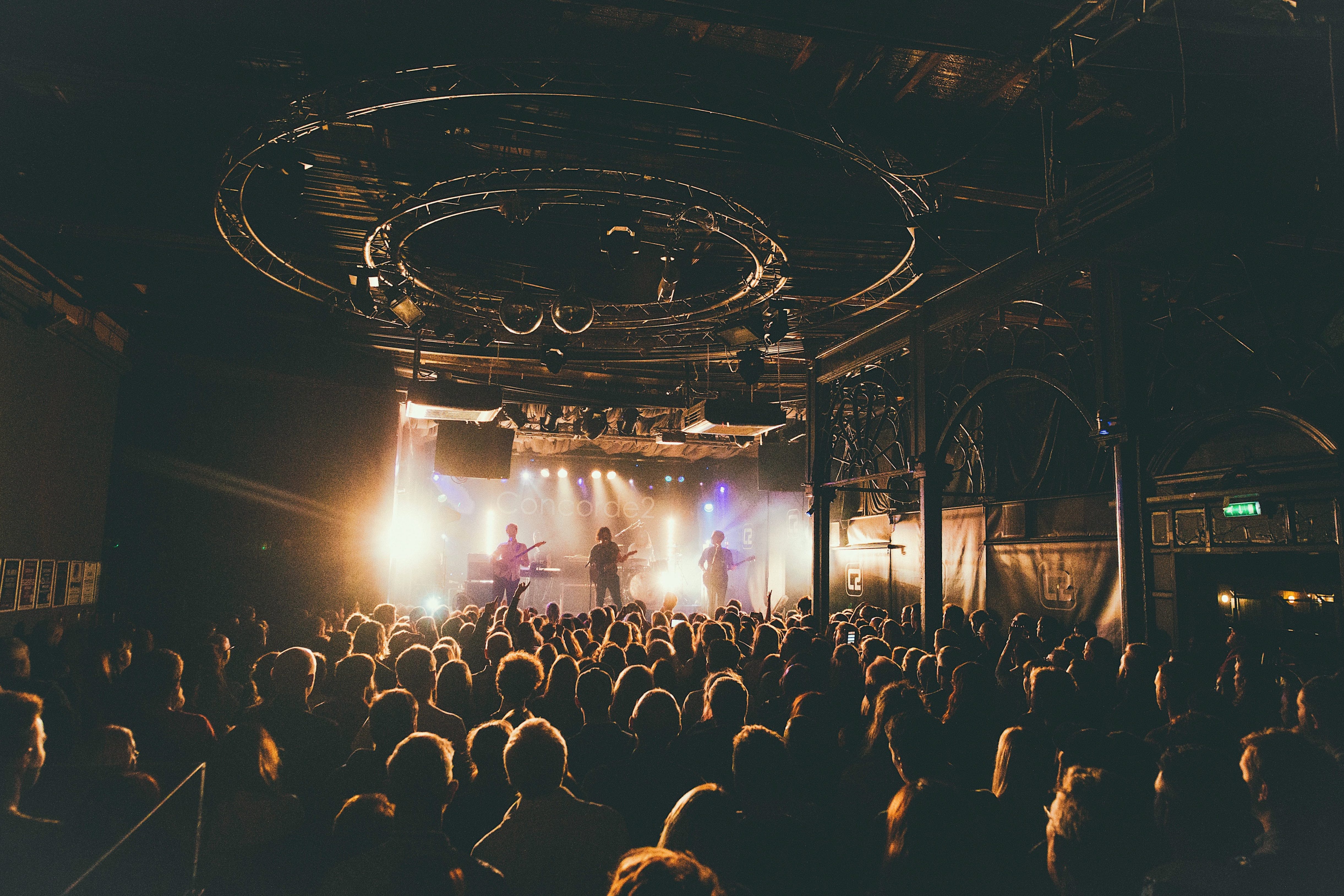 Why choose a unique event venue?
Aside from the benefits of creating a memorable event for attendees and achieving a good result for your client, there are a couple of great reasons why it's beneficial for you to choose a unique venue. If you live and breathe event planning, then working with a unique venue can be a lot of fun! Rather than using a tried and true layout or your go-to decor style, here's your chance to push your creativity to extremes.
It's also a great addition to your portfolio of events as an event planner. If you want to set yourself apart from your competition in the event world, arranging events in an expanse of different venues, including those that are non-traditional is proof that you aren't a one-trick pony.
Standard event venue considerations shouldn't be ignored
When choosing a unique event venue to blow event goers minds, it's easy to get swept up in the creative ideas swirling around your head. It's terrific that those creative juices are flowing! However, you still need to stay focused, follow your best practices and assess the more practical aspects of holding an event in this space.
Your first consideration should be space. You can't sacrifice size just because you're choosing a unique event venue. The practicality of selecting a site that caters to the numbers you need is paramount. This is also true of the requirement for participants comfort. If you're telling yourself you can get the numbers in at a squeeze; it's probably time to rethink your options.
Natural light should be your next consideration when choosing a unique event venue. A dark and mysterious event site might be on-brand, but a certain amount of natural light is a must. Natural light affects the mood, engagement and even the productivity of event goers. So, if you want them to have the best experience possible, this is a necessary consideration. At the very least, your venue should have break-out areas with plenty of natural light.
Character is key when choosing a unique event venue
Selecting an event venue that doesn't mesh well with brand values can actually undermine the event and its success. So, you should look to brand values and personality as your inspiration for finding an event venue that amazes. How do you do that? Well, you consider aspects like:
Type of business

Event goal

Event overall mood and tone

Positioning statement

Brand characteristics
You ask: what is your brand known for? Also, what words come to mind when people think of the prospective venue? Is there a synergy between the two?unique s
Choosing a unique event venue that has synergy with the brand is what will set you apart from the competition. It can even attract people outside your usual market – which is only a good thing for brand awareness. According to Damon Wee, author at GEVME, the venue is just as crucial for people deciding to attend as is the event content. In fact, for an event he organized, he found that "45% of unique click-thrus was on the event map."
For example, consider how these venues have synergy with the brand or type of event:
Modern art studio for a fashion-forward brand

Mansion for a brand breaking into the luxury market

An eco-friendly venue for a sustainability conference
You can see that the values or characteristics they have in common could be used to strengthen the event marketing.
Aim for an awe-inspiring first look
A unique venue can help you create an immediate impression before attendees even set foot in the door. An impressive exterior will wow event-goers as they approach. But, you could also achieve this by extending the event space to the outside of an indoor venue. Installing outdoor seating areas or arranging pre-convention events in the space surrounding the venue can help to maximize the wow-factor, building anticipation before they enter!
When choosing a unique event venue with a high-impact first impression, outdoor sites often make some of the best options. They provide a sense of endless potential that sites within four walls often can't. They also have the benefit of fostering a sense of community, with greater scope for customization. For instance, you can do so much to play off the existing atmosphere of unique outdoor venues like racetracks and amusement parks which have an awesome first-impression already. Keep in mind that places like these don't have to be used for their original purpose – so get creative!
Using an outdoor event venue can be amazing, but as an event planner, you also need to be on top of weather considerations and additional power needs. After all, you don't want your hard work creating a memorable event derailed on the big day. Remember to keep these two critical factors at the forefront of your mind when looking at potential sites.
Choosing a unique event venue – they're all around you
When it comes time to brainstorm a unique site for an event you're planning, you might be surprised that some of the best choices are places you walk by every day.
Nostalgic places like skating rinks and children's museums might be an unexpected choice, but they pack a big punch when it comes to atmosphere and evoking emotion in attendees. Spaces like these bring back the joy of childhood and tapping into these emotions improves engagement, making your event truly memorable.
Blank spaces like parking lots, rooftops and airplane hangars are exciting choices that allow for plenty of customization. Instead of being concerned if adequate parking is available at an event venue, making the parking lot the venue puts an interesting spin on the event! Parking lots are of course perfect for pop-up events using local food trucks for catering. As for rooftops – views, glorious sunsets, being closer to the stars, and a sense of rebellious come into play. Need we say more?
Places you might visit now and then like wineries, farms and aquariums can create a particular ambience, while still offering great amenities. Many of them are also well-suited to creating different session spaces, all at the one venue.
Think about a farm – there's usually a barn, stable yards and plenty of space for marquees to be erected. A farm environment adds a sense of authenticity to your event. It also means attendees have access to nature. Being in nature tends to soothe people, which can, in turn, boost event-goer engagement.
Some other exciting non-traditional venues include:
Planetariums

Mansions

Bowling alleys

Breweries

Ski resorts

Fitness studios

Drive-in theaters

Photography studios
If you still aren't sure what kind of place is best for your event, keep reading for a peek at our favorite unique venues.
Find inspiration in these incredibly unique event venues
We've compiled some of our favorite venues from across the globe, just for you! Take a look at how you could use them to make your next event one to remember.
China's Shanghai Tower, and its amazing heights
As one of three signature skyscrapers in the Lujiazui Finance and Trade Zone, the Shanghai Tower spirals upward, well above the skyline. When choosing a unique event venue that reflects a brand value of growth, there's no better choice. And the features of this skyscraper don't stop there. You see, thanks to its vertical zones and renewable energy usage, it's also an example of sustainable city living. We can already see its potential as a venue for a tech-based event fusing innovation with sustainability.
The conference center within Shanghai Tower is luxurious, featuring a banquet hall, ballroom and adjoining gardens, meeting hall, meeting rooms and VIP lounges. Attendees can enjoy taking the world's fastest elevator to the observatory on the 118th floor and become better acquainted with the beauty of Shanghai.
London's Printworks, with its authentic industrial setting
The stark, raw environment of Printworks provides the perfect backdrop for exhibitions. Seeing as the history of this venue lies in print, we think it's only fitting to use it for a book fair when choosing a unique event venue. Original machinery and industrial features are still present in some of the space – like in "The Press Halls" for large-scale experiential events. But not all the space is inside, with an incredible outdoor space, "The Yard" which can accommodate up to 2250 people.
While we love the industrial authenticity of Printworks, it's important to remember that this vibe doesn't have to reflect the brand obviously. Sometimes the aesthetic can be the perfect contrast for a more upscale event, like a fashion show.
San Francisco's Exploratorium, and its public laboratory
The Exploratorium has everything to offer as an event venue: from city and Bay views to access to hundreds of hands-on exhibits from mechanical contraptions to artworks. What makes it more amazing is that each of the spaces within the Exploratorium is unique in their own right.
A quick rundown of a few of the areas:
Singapore's Gardens by the Bay, with its majestic ocean views
It's not only the incredible view of the ocean that sets Gardens by the Bay apart – but it's also the spectacularly lit backdrop it provides. This makes it perfect if you're choosing a unique event venue for nighttime. The Gardens offers a beautiful horticultural, but also an educational environment. In fact, conservation and sustainable development are the two key values held by this destination. It's certainly an ideal event venue for those with an eco-friendly brand personality.
This architectural delight spanning 101 hectares of reclaimed land boasts spaces for intimate, up to mega-events. Our pick for ambience? "Silver Leaf" – a 600m2 area under the canopy of the Gardens iconic lighting masterpieces – known as the Supertrees. Check it out here.
The historical ambience is what sets the Intrepid Sea, Air and Space Museum apart as a unique event venue. Whether you choose to plan an event in one of the three aircraft hangars, the space shuttle pavilion, or the incredible flight deck, event-goers are guaranteed to be impressed.
This certainly isn't a venue just for the aviation industry or aircraft buffs. Brands that plan to take their vision to new heights or have an adventurous spirit would find the Intrepid Sea, Air and Space Museum in synergy with their personality. For a truly unforgettable experience, you could even arrange for event-goers to spend a night aboard the Intrepid!
England's Tutbury Castle, and its castle grounds
If you want to choose an event venue for an off-beat brand to hold unexpected activities or displays on open ground, then Tutbury Castle is worth a look. Located in Staffordshire, England, exclusive use of the grounds and the castle can be arranged, including the great hall and onsite high specification marquee. This majestic yet eerie atmosphere really sets this venue apart. It's perfect for a fair, or think outside the box and hold a product launch here for a gaming label that has developed a new medieval experience.

Imagine holding a tech event in a space that wasn't cutting edge, but rather, showcased the history of the industry. The Living Computer Museum makes that possible thanks to displaying the world's largest collection of restored computer technology dating back to the 1960s.
Rather than putting everything behind glass, like a traditional museum, this venue allows visitors to use the tech so event-goers can experience it first-hand. It also offers interactions with some of the current technologies like robotics, artificial intelligence and even digital art.

New York's The Liberty Warehouse, and its unique view of the Statue of Liberty
Do you need to choose an event venue to hold a gala or fundraiser for a cause with historical roots? Maybe you're planning an event for a brand with ties to the maritime industry or with freedom as a deeply-entrenched value? The Liberty Warehouse is a reimagined space at Pier 41 in Red Hook, Brooklyn's historic shipping yards. Located on the water's edge, under the stars, it has the only front-facing view in New York of the Statue of Liberty. The venue features event rooms featuring large windows as well as a waterside promenade, making it not only unique but versatile too.
England's Carnglaze Caverns, and its subterranean mystique
There's more to Carnglaze Caverns than you might expect. Yes, it's an underground and somewhat spooky venue, home to five species of bat and the only slate mine in Cornwall, England. However, the surrounding environment has impact too. You see, the hillside is child-friendly and bedecked with bronze dragons, fairies and mushrooms. The sustainably-managed woodland features up to four acres of bluebells in season.
Inside, there are a variety of spaces suitable for cozy events, through to concert-sized. One of our favorite things about this subterranean venue is how lighting can transform it into something otherworldly – ideal to reflect the personality of an imaginative brand.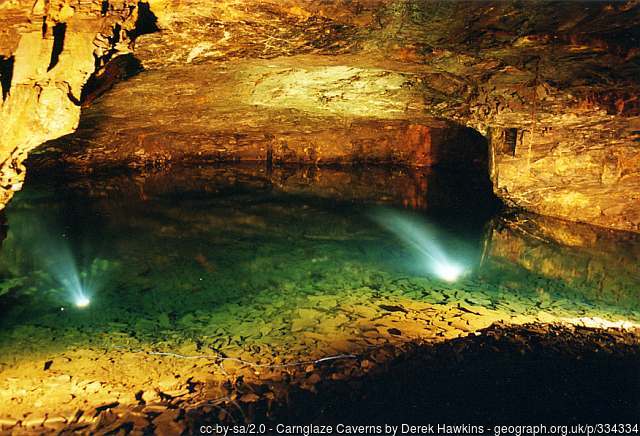 If you have your heart set on choosing a unique event venue, It's important not to overlook your usual checklist. We mentioned considerations like power and the weather earlier, but you really can't take anything for granted. After all, if the foundations for a seamless event aren't there, the beauty of a building isn't going to guarantee its success. But, 2018 is undoubtedly the time to get creative and look beyond your usual conference hall or theatre-style event venue.
Have you planned an event at one of these fantastic venues before?