The road ahead seems promising for the return to live events. After a bleak start to 2020 and an unexpected turn towards digital experiences, vaccination rollout is the light at the end of the tunnel we were all waiting for. Friends and family are already gathering for casual meet-ups, and smaller-scale events are popping up everywhere, signaling that our industry might be ready to make a slow return to its former state – and even achieve higher heights, given that the lessons learned don't go to waste.
And while many planners and attendees alike are more than ready to return to live events in full swing, there are a few things to consider. First and foremost, as industry professionals, we must be cautious above all else. As easy as it is to get swept up in the joy of it all, managing attendee expectations is crucial to ensure a smooth transition back into live experiences.
But what do we mean when we say "manage expectations"? It might seem like a scary term, insinuating that you're here to tell little children that Santa doesn't exist and it's actually been Uncle Jerry delivering them gifts this whole time. Not quite! It's more about keeping the idea of Father Christmas alive through other magical means. Priming your audience for a return to live events that don't have the same scale and grandeur of the past, but are equally creative and definitely worth attending.

A Return To Live Events Requires Safety
Although vaccine rollout has been nothing short of impressive in the States, that doesn't mean COVID-19 has been eradicated. And this might be one of the hardest concepts to grasp – after a year of confinements and quarantines, being able to go out into the world, hug people, and enjoy life feels nothing short of intoxicating. In the midst of this ecstasy, it's easy to forget that the virus is still very much real and far from ceasing to be a threat.
This means that, as event professionals, we now have an added element of responsibility where attendee safety is concerned. Events consisting of hundreds or even thousands of people can't instantly resume, and issues like COVID-19 compliance have to be at the top of our priority list when planning the first few events post-2020. This will include things like contactless registration solutions, masks, hand sanitizing stations, mandatory tests or vaccinations, and more.
Slow & Steady Wins The Race
Priming attendees for what these events might look like is the first step towards success. Make sure you have the right protocols in place and that everyone is well informed about them prior to the events – what can they expect when entering the venue? What is required from attendees? What is provided by you or the venue?
Additionally, keep in mind the design of the event itself. As we mentioned above, an event that used to take place at an enormous convention center with thousands of attendees will probably look a bit different in 2021. The best way to ease back into the former molds of an event is to go slow and steady. Start with smaller-scale experiences that promote social distancing so you can easily control the flow of people coming in and out. Talk to your venue and understand how the seating and layout can be rearranged in order to make sure everyone complies with safety protocols.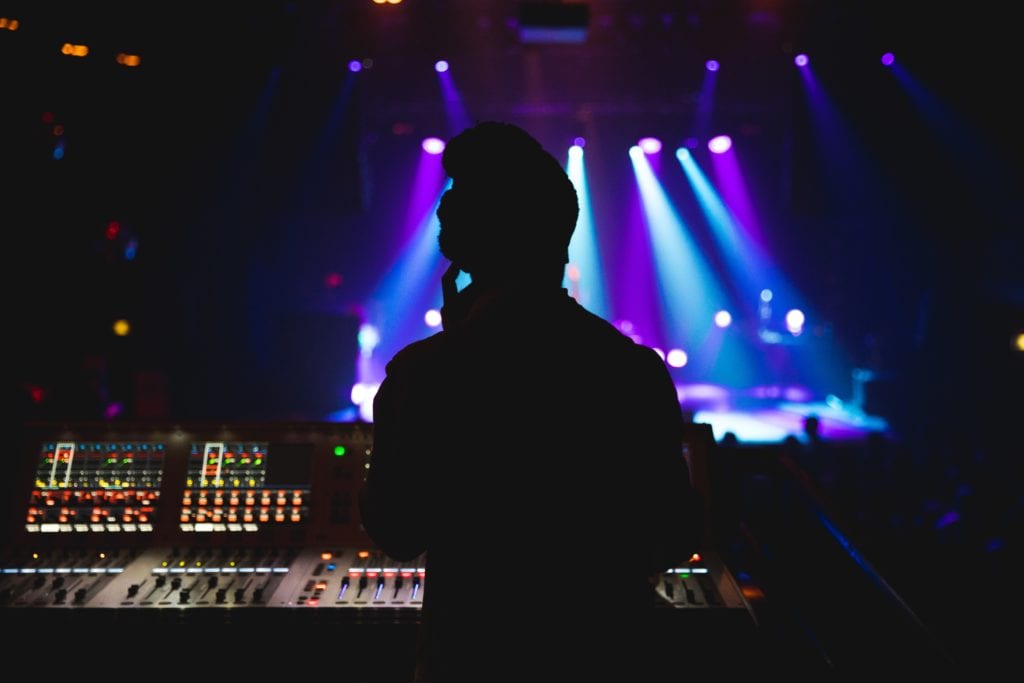 Just like virtual, the return to live events in a world that was ravaged by a virus will be a steep learning curve. Coming to terms with the fact that things won't go back to normal just yet and sharing those consequences with attendees won't set a bad precedent. On the contrary; if expectations are managed for both sides prior to the event, no one will be disappointed and the foundation for a successful experience is laid out.
The Role Of Hybrid In The Return To Live Events
Many planners are still wary of hybrid due to the sheer scale of it all. So let us clear the air – technology is on your side. Venues are on your side. Vendors and partners are on your side. Venues have been building their own studios and preparing to host both the physical and virtual portion of a hybrid event for months, and production companies like Endless have been busy doing the necessary homework so that you, as a planner, don't have to worry about a thing. So let that fear melt away, because hybrid will very likely become a mainstay in our industry for the next few years!
But why is that? Well, even though some attendees are more than ready to be pushed around in a crowd, others are still battling the mental scars of COVID. Not everyone will want an immediate return to live events, but they still want the option to attend. And on the other hand, due to restrictions on the number of people that can come together, you won't be able to sell as many tickets as you did in the past. But if you throw hybrid into the mix, both problems are easily solved.
Not to mention the additional benefits that the virtual option brings to the table. You can now host your event at smaller, unique venus that weren't possible in the past. You can increase your ROI and offer more benefits to sponsors and exhibitors.  And you can open your brand and event to a global audience on a scale that would never be achievable through in-person events alone!

Choose The Right Partners
Things like COVID-19 compliance and hybrid production and execution can be a pain to comprehend and make work on your own. This is why we highly advise you to work with partners that have their own protocols in place (many venues won't handle as much as you might think), who have researched the best studios, who have successfully produced hybrid events before, and so on.
Here at Endless, we have always been about creating the perfect equation. As times changed and events evolved, so did the way we operate. As we usher towards yet another "new age of events", we're increasingly more committed to sparing planners the headaches of things like COVID compliance, hybrid production, and event management by putting it on our plate and allowing you to enjoy the ride. So if you have any questions in regards to your upcoming projects, your return to live events, or just hybrid in general, feel free to talk to us – the Einstein team is here to help!