AraCon
Aragon came to Endless Events needing help to launch their first-ever conference in Berlin, Germany, AraCon.
Hosting their first ever hybrid user conference, AraCon needed a team to help execute a seamless event. As a technology company, AraCon is familiar with blockchain technology but not with event technology and event solutions. AraCon came to Endless Events to launch their first-ever conference in Berlin, Germany. They wished to create a place that highlighted their warm and welcoming brand as well as supported their goal of bringing together those who embody and shape the AraCon community. Endless worked tirelessly to ensure the event met their vision and goals; Endless strategized on-site logistics and crafted solutions to match the brand's aesthetic. Endless provided full production and AV, including lighting, sound, video, staging, and show calling. By working closely with AraCon, and providing thoughtful attention to detail, we brought their vision to life.
This was the first time AraCon executed an event in Berlin, so providing local advice and easing the planning process was critical.

As AraCon is a decentralized organization, budget transparency and feedback were important.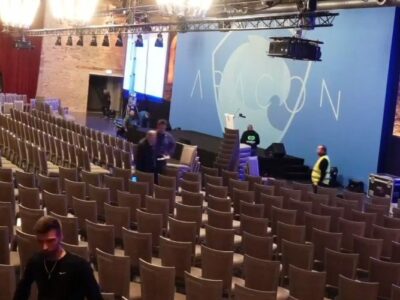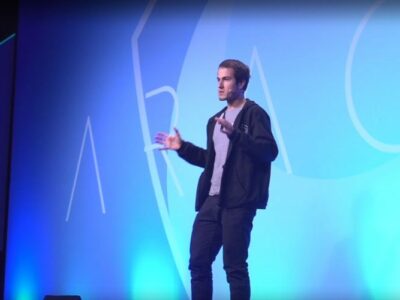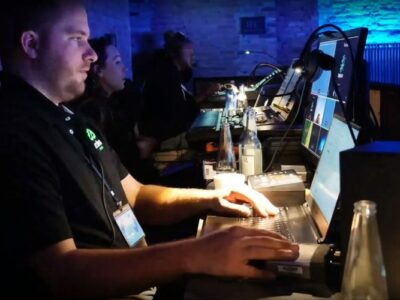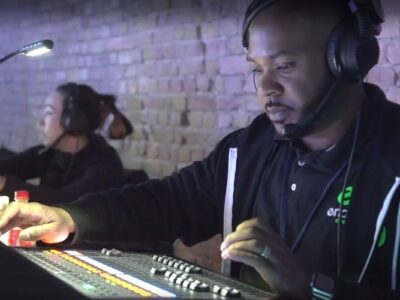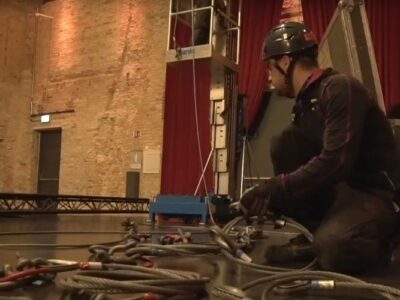 Immediately following Aracon, attendees asked when the next event would take place.
Endless first focused on the production value, creating a smooth show run, excellent scenic design, and excellent audiovisual experience for attendees both in-person and virtually. Endless worked with local Berlin suppliers to drive costs down while creating an outstanding attendee experience. Endless incorporated blockchain streaming technologies to show off technologies the organization used.
client net promoter score
Zero deviation from scoped budget