Event planners are often too busy with the actual event to even worry about what will happen next. And we don't blame you! Be it virtual, hybrid, or live, event planning is exhausting. But coming up with a post-event strategy is something we highly encourage you to do. Keeping the hype alive in this day and age isn't the easiest thing, but repurposing the content of your event and using it as an external marketing tool goes a long way to keep your name on everyone's lips. Not to mention how much of an asset it can be for the organization internally!
This becomes an increasingly more exciting concept with the advent of virtual and hybrid events. Video has always been a powerful marketing device for event planners, but now that pretty much every event session takes place in this format, planners should spend some extra time considering how much value can be extracted from it.
Think about it: you're now going to great lengths to provide virtual and hybrid audiences with broadcast-quality videos. You're renting studios, hiring technicians, engineers, and production teams. In some cases, video editors are spending long hours in post-production in order to craft the best possible video content. Should all of this go to waste once the event is over? Or is there another way to go about it?
Event Video Storage: A Marketing Game Changer
You've probably realized where this is going by now (if not for the title of the article alone!). Yes, event video storage is the answer to all the questions you didn't even know you had. All of this incredible content that took so many resources to produce can actually become an evergreen source of knowledge, revenue, and recognition!
Let's take post-event marketing, for example. Whether you're looking to keep people interested after the fact, trying to create hype for an upcoming event, or simply want to keep engaging with your attendees once the event is over, video assets are your new BFF. The highlights or the recap of the experience can easily be compiled and shared on your social media channels, within blog posts, landing pages, or even webinars.
Email campaigns and Youtube are also great marketing avenues that would greatly benefit from the video content generated before and during your event. Not to mention you can keep going back for small snippets to keep your LinkedIn, Facebook, and Instagram feeds alive for months on end! If you listen closely, every Social Media Manager within a 500-mile radius has sighed in joyous relief.

Put Your Videos Out There
Better post-event marketing is not the only reason why we encourage you to think about event video storage. So let's talk about something else.
At Endless, we always make a point to remind our readers about the power of content. Back when virtual events became our only option to stay afloat as an industry, our team consistently told planners everywhere to be mindful of their worth. The content you're bringing to the table has value; it entertains, educates, and resonates with others in ways we can't even fully grasp. People attend events for many reasons, but never forget that much of the value you're adding to their lives comes from the content you're putting forward.
And that content deserves to live forever! Fun fact: did you know that when Fifth Harmony said "I'm Worth It", they were singing from the POV of all the great videos that should be stored for posterity? Okay, maybe not. But they very well could have! There's a lot of underlying potential here, particularly when it comes to evergreen content.
Your Very Own Streaming Service
In the age of Netflix, Hulu, Amazon Prime, Disney+, and all their good friends, it's safe to assume that people love streaming. There's something very comfortable about being able to digest content whenever you want, and if you have an entire library filled to the brim with stuff that sparks your interest, that's just the cherry on top of the Streaming Sundae.
Well, you can do it too! Regardless of whether or not every audience member was able to attend live, the possibility of revisiting sessions is irresistible. Maybe there was a speaker they thoroughly enjoyed and want to see again. Or maybe they want to re-watch a particular segment of content. Perhaps someone didn't have the chance to attend at all but would still love to learn more from one of your keynotes. Maybe they just want access to the exclusive content you're providing, like behind-the-scenes footage, testimonials, or never-before-seen interviews with speakers and sponsors.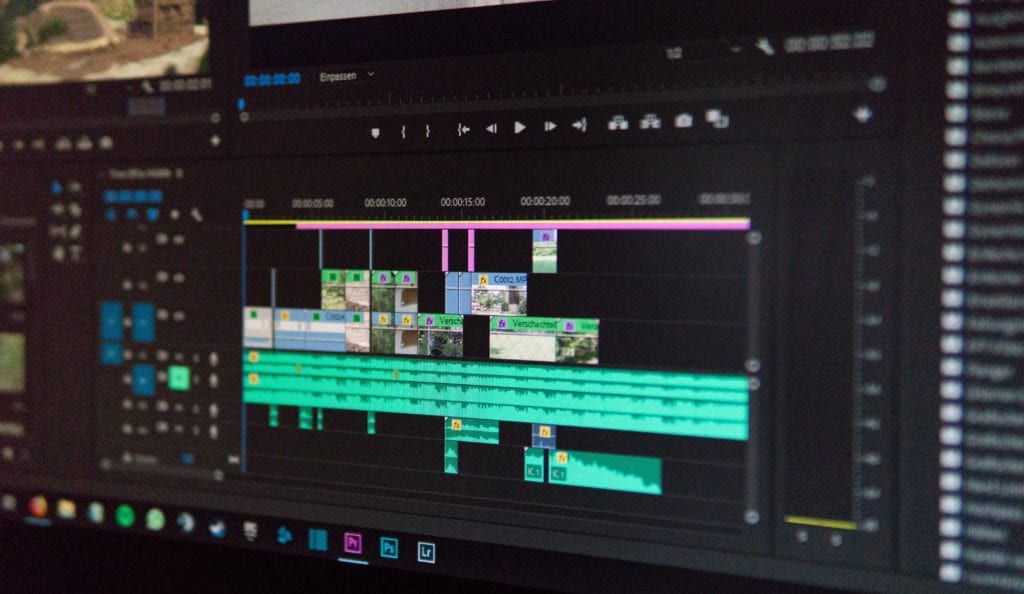 Event video storage can make all of these wishes come true! By having your content available in a single, branded platform that people can access free of ads and when no distractions are around, they can re-live the experience as many times as they want and continuously extract knowledge from it. This is also a fool-proof way to ensure audiences can enjoy your content in an easily digestible way, with as many breaks as they wish. Who knows, popcorn might even be involved!
It's the age-old adage of allowing the consumer to personalize the experience down to a tee. And the best part is, you don't have to worry about a thing. You can even turn it into an alternative revenue stream by charging those who didn't pay for a ticket in the first place. Tens across the board!
Did Someone Say Analytics?
The pros of event video storage don't end here. By now, everyone's aware of the real-time analytics many virtual event platforms offer. And while this data is precious when it comes to measuring the success of your event as a whole, it's not the only one you can look at and harness to make important decisions.
By storing and making video content available on-demand, you can continuously measure its impact on your business. How many views and unique viewers does each video have? This is great data to help you understand what content your audience is most interested in. What are the attention span and drop-off rates? For how long do people stay engaged during the videos? This is yet another precious set of insights into the length and quality of your videos that can help you improve your next event.
Event Video Storage: How?
While event video storage is a huge plus, making it happen can be an extra headache that, quite frankly, you don't need. How does it even work? What are the ins and outs? How much do you have to know about it?
Luckily, this is yet another thing that can easily be outsourced. Event management companies like Endless don't just focus on helping planners before and during the show. The right partners will make sure to ask you whether or not you want this to be an option, and if you decide that event video storage is right for you, they'll handle it, and leave you to focus on more pressing matters.
Now, are you curious to learn about more creative ways you can use video for events? Stay tuned for more content, next week, at the usual place. We'll be diving even deeper into the world of video content!