Sometimes, one has to look on the bright side of things. From the ashes of the destruction caused by the COVID-19 pandemic, new opportunities emerged. The world learned how to stay connected when being isolated was a requirement. People came together in extraordinary and unprecedented ways even though, technically, that wasn't possible. And all of this happened thanks to the wonderful opportunities put forward by technology.
We saw it with the emergence of virtual event platforms that offered everything from AI matchmaking to virtual booths. We witnessed Zoom webinars evolve into broadcasting-quality, full-fledged digital experiences. And now, everyone is beginning to pay attention to emerging technologies and looking into the future; enter Virtual Reality. There was always a lot of talk about VR and how it could be harnessed to improve live events. But now that virtual events have stomped onto the scene with all the might of a 70s rock star, the conversation shifts again. From revolutionizing remote work to giving a whole new exciting vibe to digital experiences, here's the full rundown on VR for virtual events!
Remote Work
Remote work isn't a brand new concept – the Endless Events team has been doing it for years! However, it took a global pandemic and mandatory stay-at-home orders for companies all across the world to adopt this model. The advantages of working remotely are immense, with plenty of studies revealing that employees can actually be more productive when tuning in from home.
But it also has some pitfalls, including loneliness, brought about by the 2D experience that platforms like Zoom offer. In order to reap the benefits of remote work while simultaneously tackling the cons, many world-renowned companies are now turning to VR technologies. For instance, PwC has been using Virtual Reality to host conference calls and meetings in locations like skyscrapers and ski chalets…all the way from home!
Much like what's happening with events, companies from all industries are turning to a hybrid model. The Guardian reports that "89% of businesses expect hybrid working – split between home and office – to become permanent after the pandemic". This will inevitably lead to increased adoption of bleeding-edge tech – in this case, VR headsets and optimized working spaces.
Work-life balance, reducing commuting, and cutting down on travel expenses once the pandemic subsides are all cited by PwC UK's chief executive, Kevin Ellis as positive aspects that VR technology can bring about. And we're still taking the first steps!

VR For Virtual Events: A New Frontier
Virtual Reality is a computer-generated simulation that allows users to interact with artificial 3D environments. Think about it as closing your eyes and dreaming – VR is similar in the sense that once the headsets come on, people are instantly transported to a completely fictitious world that feels incredibly real.
Using VR for virtual events can be a complete game-changer. Audiences are growing increasingly tired of 2D digital experiences and missing the level of interaction made possible by in-person events. Introducing this exciting tech into attendees' lives circumvents many of the challenges posed by virtual events. It's an immersive, highly interactive, distraction-free experience that tricks the brain into believing the 3D experience is real, mitigating many of the problems associated with classic virtual experiences.
Virtual Reality means that events no longer have to be limited to old molds, be it the venue or the virtual event platform. It's a safe, exciting, and cost-saving alternative (in some ways) that can very well represent the next 'new normal' for the industry.
Amazing Examples Of VR For Virtual Events
David Whelan is the CEO of Immersive VR Education, which sells a VR training and collaboration platform called Engage. IEEE Spectrum reports that the company recently helped turn HTC's V²EC developer conference for its Vive VR headsets into a virtual event attended by 1,000 people.
But the HTC event wasn't the only conference to venture into the unknown and use VR tech to circumvent the challenges of the pandemic. The IEEE Conference on Virtual Reality and 3D User Interfaces was held on Mozilla's VR platform Hubs. According to Blair MacIntyre, a VR researcher who holds positions at Mozilla and the Georgia Institute of Technology, "the response was overwhelmingly positive. The video calling stuff breaks down beyond a few people because you have this big grid of tiny faces," he says. "The full range of social cues, from posture to eye gaze to facial expressions, things like head nodding and hand gesturing—they all convey crucial information."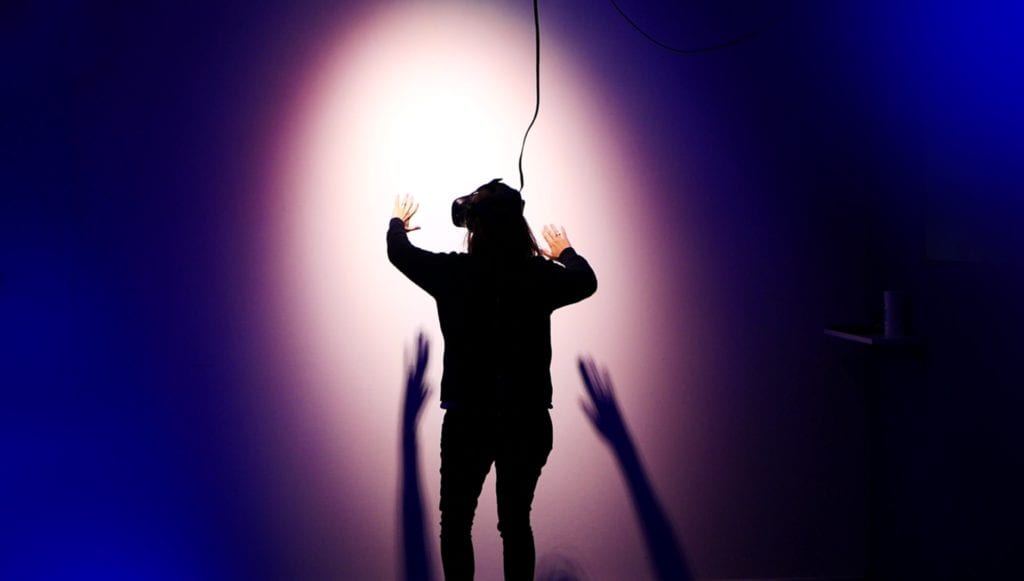 He goes on to add that "the latest VR technology tracks head and hand movements using cameras and inertial sensors in the headset and handheld controllers. This makes it possible to recreate a variety of social signals, such as making eye contact or gesturing at someone across a room. And a host of hardware improvements in the pipeline could soon make non-verbal communication even more powerful in VR".
A writer for the Scarredghost also reflects on their experience working behind the scenes of the virtual reality concert Welcome To The Other Side, starring Jean-Michel Jarre playing inside a virtual Notre-Dame Cathedral. "Vincent Masson produced the amazing 3D animations you could see around you, while Jvan Morandi worked on the spotlights animations and both worked on the 2D video mapping projected on the walls of the cathedral. SoWhen took care of creating a beautiful avatar of Jean-Michel Jarre", they say. "We have really made history by performing a huge concert completely in virtual reality for people inside and outside virtual reality. You can only make something incredible if you are willing to take the risks to do that".
Another exciting event that harnessed the power of VR was the Educators in VR Summit, which Forbes reports took place "over six days with 170 speakers that took the virtual stage in 150 events". Daniel Dyboski-Bryant, the organizer behind the Summit, defined the event as an incredible success. "We achieved everything we set out to do and more. We worked with all our preferred platforms. We let our community and volunteers shine. We shined a spotlight on the industry and proved the viability of this tech for education and large events. We got high-level attention. And we had a fantastic time."
Clearly, VR for virtual events is already here, and being put to use with unprecedented levels of success. It's now up to planners to analyze the pros and cons of the technology, and best decide how to take the leap into a new age of events – one that has the power to subvert expectations and excite attendees like never before.
VR For Virtual Events: Can The Barriers Be Broken?
Of course, a conversation about VR for virtual events, or VR in general, wouldn't be complete without mentioning the barriers. The biggest one of all pertains to costs – the technology is, indeed, expensive. If every attendee needs a headset in order to join the experience, that can add up to a lot of money in the end.
As explained by IEEE Spectrum, "Facebook's stripped-down Oculus Go system costs $149 and the HTC Vive Pro sells for $599. While it's possible to join many VR collaboration tools from a desktop, if companies want to get the most out of VR, they need to provide a headset for every employee expected to attend".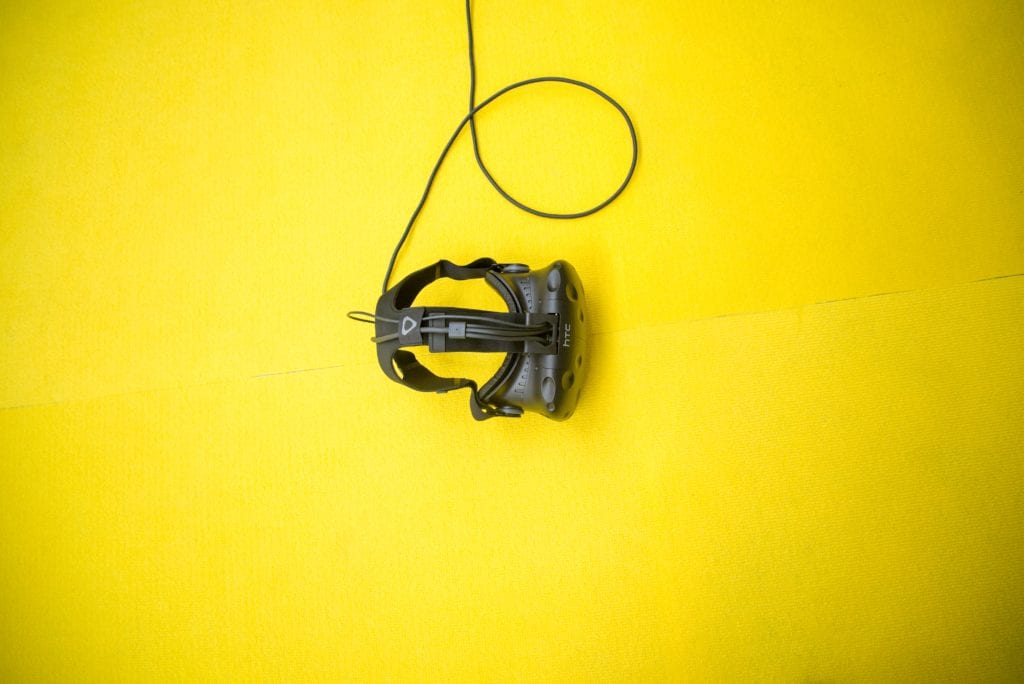 But there's a silver lining here! While the costs of buying every attendee or employee a VR headset can represent a hefty sum, things start looking better when we consider the money we're not spending by planning events with this technology. Virtual experiences have already proved that travel, accommodation, and food costs cease to be a problem. When looking at the bottom line, the costs that were once associated with live events can now be replaced by those of VR technology – not to mention the reduced impact we, as an industry, would have on the environment.
Katie Kelly, the Program Owner at AltspaceVR, who worked in the aforementioned Educators Summit, commented that she "did a rough estimate and factoring in the travel time and CO2 estimates that would have been spent. This summit took about 9 thousand cars off the road for the week of the summit and saved attendees around 5 million miles of travel. So whether we're combating a global outbreak, climate change, or remote work – there's a lot that VR platforms can do to help."