Tech continues to play a more significant role in events, from both a planning and experiential perspective. Excitingly, virtual attendance at events is not only possible but is now becoming a serious contender in the event world. We've reached the point of experiencing an event without actually having to be there in person.

But, it's not just for the VR-buffs. You'll be thrilled to hear there's a whole lot of benefits for event goers, presenters and planners too. According to International Meetings Review, a small poll in 2017 found that almost half of event organizers aren't considering virtual attendance for their events. Nearly half! That's why we're going to jump in and explore the potential virtual participation has for the event industry, from small conferences through to live sporting events. We'll discover:
The reality of virtual speakers at events

The power of live streaming

The benefits of hybrid events

How to host digital hangouts for networking

The perks of using VR before an event even starts

How to decide if virtual attendance is right for your event

How to make it happen – right

Some of the exciting tech already out there
So, let's dive in!
Allow virtual speakers to take the stage
Are you planning an event and the perfect speaker can't manage to get to your venue at the right time? It sounds like you could benefit from virtual attendance at events – but your speaker is the one who attends virtually, rather than event goers. Of course, we already do this by live-streaming to screens, but now we're looking at virtual speakers with 3D visualization. This adds a depth to the speaker's virtual presence – to give them precisely that, more presence. It creates a much more immersive and engaging experience for attendees. That's because it's more interesting visually and attendees get all the benefits of a virtual component attached to a physical event. Plus, it means you can engage the best speakers – a massive drawcard for your event!
There are so many perks to having virtual speakers as part of your event. To start with, it gives you easier access to top speakers who are often booked out. If they don't have the time to travel to your event between others, they might still have the time to speak at it virtually. That means it's less of an interruption to their schedule and less of a time commitment required on their part.
Because no travel is needed, you might find it reduces speaker costs considerably as well. If sustainability is one of the key brand values, then virtual attendance at events fits well with the ideal. For each person that attends your event virtually, think of the carbon emissions you're cutting down on.
You do need to keep a couple of things in mind when considering virtual speakers at your event.
They need to be comfortable looking straight into a camera, rather than at an in-person audience

Virtual speakers need to take that a step further and still be as engaging as if they were there in person

And they need to be comfortable with the required tech or have an assistant who is
Virtual attendance at events with live streaming
If you're looking to create a virtual event experience, it doesn't have to be fully inclusive like with VR. Live streaming an event, allowing for audiences to attend globally can maximize your reach and create a powerful mega-event.
An early example of this was Facebook's feature that saw users able to watch Chicago's Lollapalooza music festival, from their home, their office or wherever in the world they were. Not only this, but Place Tips also let users see band lineups, updates, photos and trending content from artists at the festival. Whether potential attendees couldn't afford to go, couldn't get the time off work, or simply prefer their own couch to the festival environment, they could still enjoy the event.
Did you know that paid attendance via live streaming can be a revenue model for generating more profit? Increasing the size of your virtual audience is far less costly than that of your physical audience. After all the venue size or catering doesn't come into play for virtual attendees. That means, you can live stream to more attendees for very little or no extra cost, dramatically increasing profits. What's more, that profit can be used to improve your event for your physical attendees. It's certainly a win/win situation – reaching a greater audience and making your event even more engaging at the same time, without tapping into your budget.
Virtual/physical hybrid events
Much like with virtual speakers, creating a conference that allows participants to attend virtually means attendees don't have the time and expense of travelling either. Importantly, this increases accessibility for those who find it difficult to travel, whether because of financial issues, work and family commitments or health issues. While it can't compare to being there in person, it's a great alternative to missing out altogether!
What does virtual attendance at events mean for you as an event planner? You can market to states and countries that might not have been worthwhile before. And you can boost audience numbers, without needing to hire a larger venue.
You can see the benefits of holding a conference with virtual attendance are clear. But, it's here we want to introduce you to the idea of a hybrid event. You see, virtual attendance at events doesn't have to be an all or nothing scenario. We suggest that an event like a conference will be most successful if it allows for both in-person and virtual attendance.
A great example of this was the 2014 Convening Leaders events for PCMA. They found a 40 percent increase in attendance by offering live-streamed sessions to virtual attendants during the physical events. Perhaps even more impressive: according to James Parker, president of Digitell, "An average of 23 percent of virtual attendees convert to physical attendees within the next 24 months."
You may have believed offering virtual attendance at your event would hurt your in-person attendance rates. Clearly, this isn't so – and there are two main reasons why that's the case:
The virtual audience is a different market of attendees – many would never have attended the physical event, to begin with

Getting a taste of an event virtually is like dipping a toe in the water – inspiring in-person attendance in future
Host digital hangouts that add a new dimension to networking
The most important part of planning a virtual or hybrid event is to allow virtual attendees not just to watch, but to interact with others. A digital hangout is ideally created so that participants, speakers and virtual audiences can engage each other at any time during the event. With the ability to access the hangout right from their device, you give participants the freedom to network at will.
Consider your type of event, as well as the profiles of your attendees which you've put together from your event data. How do you think they would most enjoy hanging out with others? Do you want to create just one digital hangout for your event – essentially a space for free interaction? Or do you think virtual attendees would benefit from multiple hangouts tailored for smaller audiences? For example, you could host hangout spaces for discussions of different topics. You could even have a hangout designed just for Q&A with event speakers. The sky's the limit!
Put VR to work before the event
A lot of the value in planning virtual attendance at events can be maximized by putting virtual reality technology to work before the event. You can boost your marketing efforts by using virtual reality in a few ways.
Firstly, you can allow potential attendees to take virtual tours of the event venue to help them in the decision-making process. This is a leap beyond 3D renderings or promotional videos of the event space. Attendees can be immersed in the environment and therefore able to picture themselves at your event.
Virtual tours can help potential event goers get more excited about your event. If the tour of your event space includes some unexpected features, that will draw them in with more interest. But, it will also help event goers feel more comfortable. Despite the excitement, there's an underlying fear for some people in attending new places. Giving them a level of familiarity helps to provide them with more power as buyers. Which they'll love!
Secondly, potential attendees could also sample previous conferences you've hosted to give them an insight into what the one they want to attend will be like. Everyone likes to try before they buy! This feature could be the difference between an attendee deciding your event is worth the cost and time, or just walking away. It's another layer of security in your event sales funnel.
Finally, you can create an on-brand way of marketing your event using VR. Shoe company Toms did this brilliantly, using VR as a medium for communicating their core value of giving to others. They did this by creating a 'Virtual Giving Trip' in a YouTube 360 video. Brand members were able to go along virtually on the trip to give underprivileged residents of a Peruvian village free shoes.
What equipment do attendees need?
Depending on the type of event you're hosting, virtual attendees may need some specialized equipment. For desktop, they will need a VR headset, like Oculus Rift. Or for mobile, a viewer like Google Cardboard. More equipment like microphones, controllers and trackpads may be required if users are to interact, rather than just view the event.
Of course, if you're live streaming to attendees, rather than using virtual reality technologies, they will only need their choice of computer or smartphone.
How to make sure incorporating VR into your event is a wise decision?
Virtual attendance at events is an exciting new trend in the event industry for sure. But, that doesn't mean it will work well for every event. Before you decide to introduce aspects of VR into your event, ask yourself these questions:
What is the purpose of the event?

What is the desired outcome of the event?

Will VR complement the purpose and outcome? How so?

Will VR aspects of the event be attractive to your particular audience?

Can you include interactive aspects for those attending virtually?

How will you measure the success of incorporating VR in your event?
These questions will help you determine if your next event is the right one to start introducing elements of VR and which ones they should be.
Getting it right
Have we convinced you that virtual attendance at events is worth a closer look? We hope so! But, we also want to draw your attention to some things that you really need to do right, for your event to be a success.
Choosing a suitable time
Keep your audience in mind when planning an event with virtual attendance. If it's a hybrid event, then you might not have much choice when it comes to choosing a time for your event, because of the physical requirements. But if you have a large virtual audience, then you should consider time zone differences. After all, you don't want to transcend barriers like distance and travel costs, only to come unstuck by streaming your event at an unsuitable time.
Quality video and audio
Firstly, you need to have excellent video and sound quality. Whether you're planning event goers attend virtually, or your speakers, the event will not be a success if AV issues are derailing the experience. You must look to your AV professionals here to meet your needs when organizing virtual attendance at events.
Dedicated internet bandwidth
Secondly, there may be some necessary but additional costs to keep in mind. Equipment is one; however, if you already use recording equipment at your events, this won't impact you much. The other is Dedicated Internet bandwidth. I'm sure you can understand why this cost is not worth compromising on.
Well-prepared speakers
Thirdly, your event presenters and hosts must be 100% comfortable with the requirements of a virtual or hybrid event. Make sure they are trained; your team is trained up well to support them and that you perform test runs. This will help get everyone used to the new event format, but also make sure it runs smoothly!
Short, engaging sessions
Finally, virtual attendance at events is a better experience if sessions are kept short. When attendees aren't physically present, it can detract from engagement. You need to keep sessions short and punchy to boost engagement and keep them enthralled. Don't give them time to lose interest! You should also avoid lengthy introductions. Instead, just jump right into the content!
Increase social media monitoring
No doubt you already have someone on your team dedicated to managing the event's social media accounts. If you're holding a hybrid event, then the number of virtual attendees could potentially have doubled your overall audience (or more!). That means you will likely have more posts, comments and questions to monitor on social media – before, during and after the event. And if virtual attendees are having any difficulties during the event, social media could be the first place they turn to comment or ask for help. For these reasons, you must make sure you increase your monitoring of social media accounts – if need be, hire an additional team member to do so.
The tech is here!
Here are two awesome examples of tech that show what is right around the corner for the event industry! Importantly, these technologies don't just focus on visualization, but social engagement which is what makes them so intriguing for the event world.
Oculus Venues

–

This is an app

developed by Oculus to house large-scale and live social events like concerts, comedy shows and sporting events shot in VR.

Facebook Spaces

–

Facebook's platform

teams with the Oculus VR headset to provide a virtual hang out where users can interact with a digital avatar. The effect created is like if you were hanging out in person.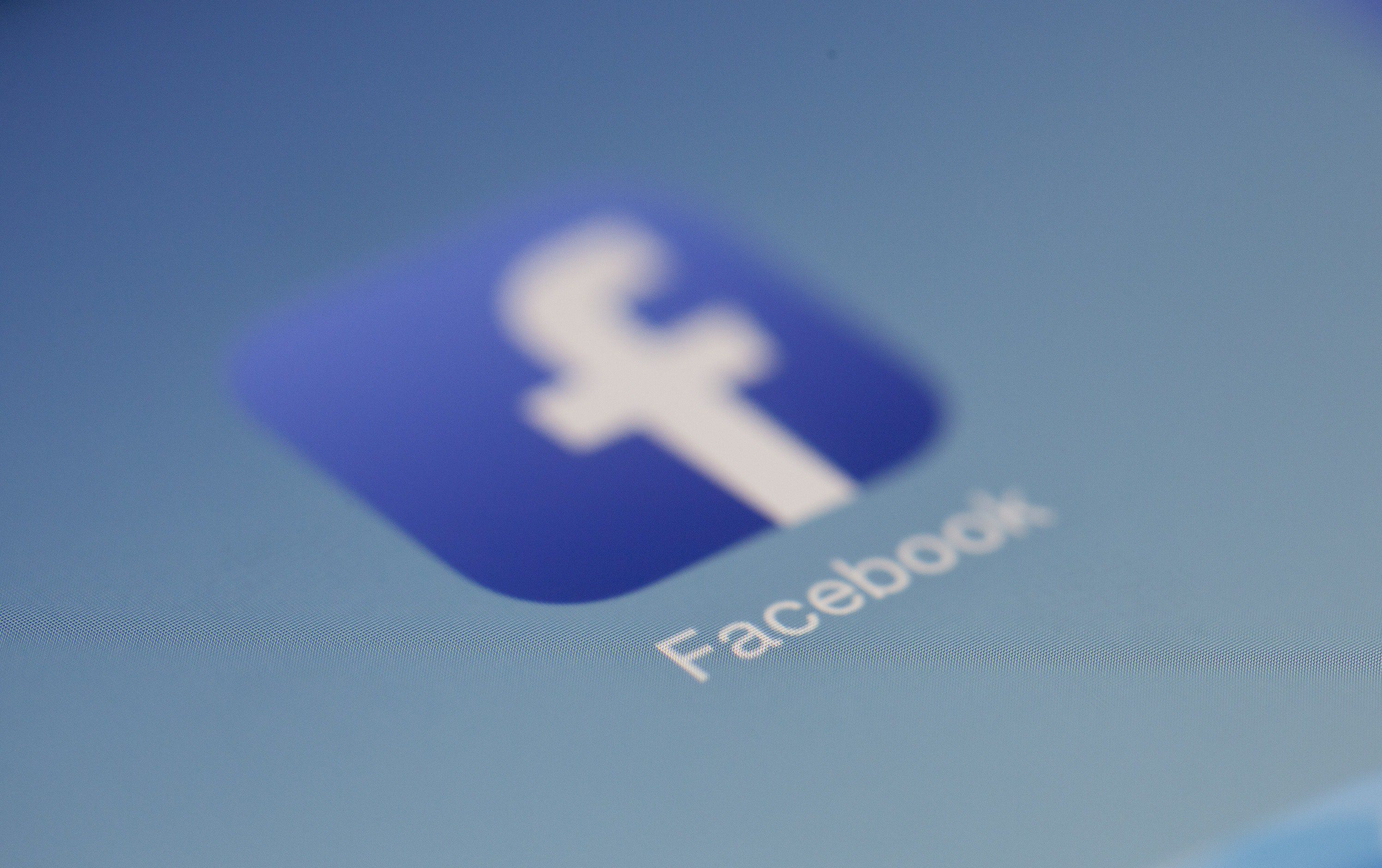 Don't worry though! Virtual attendance at events is only going to enhance the event industry. As humans, we crave connection, community, and experience, so there will always be a place for attending traditional face-to-face events. Virtual attendance at events is a way to improve accessibility, as well as your reach to a broader audience.
Are you excited about the potential of virtual attendance? Can you see it being a fit for any events you're planning?