If you've been to any kind of event recently, you've noticed things are changing. Thanks to ever-changing event technology, events in 2017 look and feel very different from events even a year ago.  Navigating this ever-changing landscape for event management can be challenging.  Brandt Krueger, an event professional and influencer, said it best "This was definitely the year for audience interaction tech! It felt like there was a concerted focus on audience engagement."
We've pooled the event industry and the results are in! Read on to find out which trending event technology was the most used in 2017. As Brandt notes,  "there's a time and a place for each one. Each tool has its strengths and weaknesses, and so might be appropriate for different clients." Check out the results below and find out what even tech to invest in for your next event.
How did we figure out what's trending?
We asked the experts — the event professionals who are constantly looking for tools to make their jobs easier and their events more exciting. Using Twitter polls, MeetingPulse polls, and more, we reached out to event professionals with one simple question. What tools have they used to make their events more successful? We pooled the collected data to see which tools are being used most often and why. We've grouped the results into two categories — audience interaction and event listing.
What's your favourite audience interaction tool? Comment to vote for other tools or go to https://t.co/d5HRrPm4LK $eventtech2017 #eventtech

— MeetingPulse (@InMomentco) October 19, 2017
Vote for your favourite audience interaction tool in 2017 ??https://t.co/d5HRrPm4LK pic.twitter.com/6vJM1XBbhF

— MeetingPulse (@InMomentco) October 12, 2017
Why only 2 categories?
You might wonder, why these two categories? And why only two categories? Once we had the data from all our polling, it became clear that the trending tools fell into two basic categories. Half of the trending event technology was software. This half focused mostly on facilitating interaction between audience and presenters, and within the audience at events. The other half facilitated popularizing and listing or distributing information about your event.
As the event industry keeps changing and technology offers more and more possibilities for change, we might need to add new categories for future versions of this survey! We welcome your suggestions for the next articles in the comments section.
Audience Interaction
Trending event technology in this category provides options to make your event truly interactive. This not only increases audience attention spans but their commitment to the event. Overall satisfaction with the event also increases with engagement. The best products in this category also create data from the individual event that can be used later for planning future events. They allow planners to get to know clients and the audience they are planning for. From flying mics to raffles and polls, our list will show the best ways to engage your audience!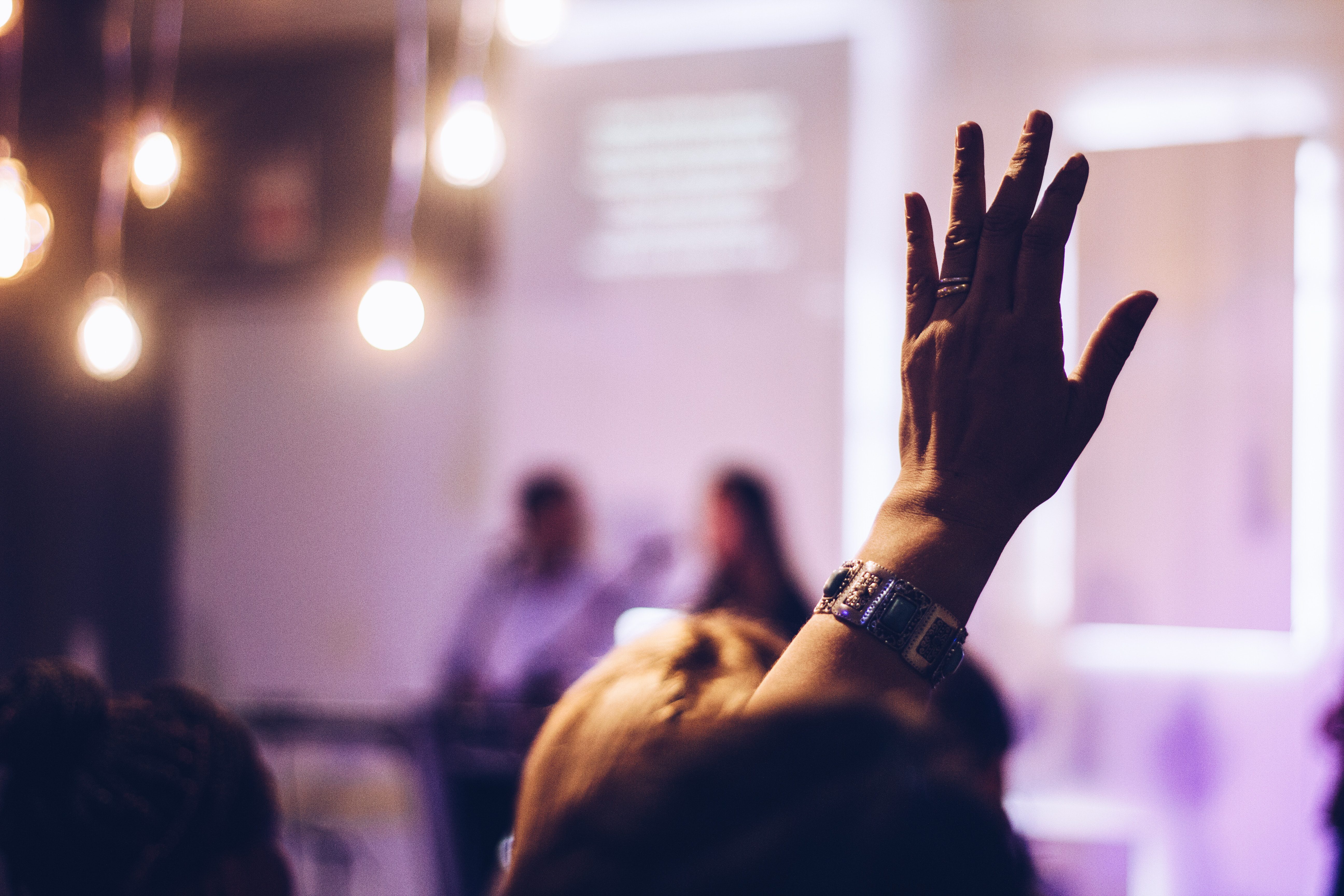 Catchbox transforms any event, into a game of catch. It's a brightly-colored, light, and soft cubical microphone that your audience can throw to each other. This is both faster and more engaging than passing around a traditional microphone.  By using this playful mic, you can turn Q & A into a game. It adds levity and a break from the normal, especially when used in the middle of a presentation rather than at the end. Due to an integrated omnidirectional mic element that has been optimized for audiences & speech, the Catchbox senses the motion of the device and temporarily switches off the audio when the Catchbox is caught, thrown, or dropped. There are two versions of the product, optimized for versatility (Catchbox Lite) or more sophisticated sound systems (Catchbox Pro).

SliDo offers a number of ways to get your audience involved in your presentation.  Anyone in your audience can access the software via URL, which allows for live polls. Or plan your event ahead of time by allowing attendees to submit questions for Q & A and upvote the most relevant ones. One of SliDo's more important features concerns what happens after the event — Slido will let you export its results data. Another strength is its ability to integrate with a variety of platforms. In addition, Slido offers integration with event apps such as DoubleDutch, Eventbase, Attendify, and more. It can also integrate with presentation software Powerpoint, Keynote and Prezi. Video integration is also a possibility. There are one-time plans available, and annual plans that vary with options included and the number of attendees (free, $900, $1200, and $2400).
Like Slido, Meetoo allows live polling, with options to run Before & After polling. Meetoo features robust discussion moderation. It also has the ability to plan Q&A with upvote feature and group discussions. Meetoo is very easy to access via a URL. Meetoo offers the ability to anonymize participants' contributions. Additionally, it allows customization of branding and home screen, as well as a personalized dashboard with word cloud generator.
However, the only available integration is with PowerPoint. Pricing is very reasonable: if you have 10 participants or less and run a limited amount of meetings, you can use the account for free. For accounts up to 1500 participants, the annual price is $990/year. If you only need to use the system for a single event, you can choose a package that will allow you access for a week — $245 for up to 1500 people and $745 for large events up to 5000 people.

DirectPoll did well in our survey because it is simple to use and free. It has pretty wide reach built on those characteristics alone. That said, DirectPoll's functionality is quite limited, compared to its competitors. DirectPoll only does live polls via URL access and offers integration only with PowerPoint. It cannot be used for audiences of more than 500 voters, and it does not provide an option for saving and exporting the collected data.
MeetingPulse is the trending newcomer to the audience interaction scene. It's clear why it has been gaining on its competitors. Like its competitors, MeetingPulse offers live polls and Q & A with upvote feature and moderation and provides easy access via URL.  MeetingPulse also offers several other innovative features to engage your audience. To add levity to your event, MeetingPulse will allow you to create a raffle. The easy survey option offers the ability to get a quick sense of your audience's knowledge or mood. Similarly, image polls can be used to create greater engagement. There is an easy option to anonymize participation when needed. This helps audience members or event attendees feel at ease about posing questions or answering them honestly, resulting in more accurate feedback. The audio recording feature allows keeping direct track of exactly what was said.
Other features that set MeetingPulse apart are the ability to define roles among users before the presentation starts via invite, a special speaker view/speaker mode, and the ability to designate multiple meeting admins. One of MeetingPulse's best features is what happens after the event — it is easy to collect and export the data from the event's polls in a comprehensive, versatile format allowing the data to be easily shared.
Pricing begins at a $19/month subscription for individual plans and smaller meetings (under 30 attendees), to $79/month for small businesses holding events for up to 150 attendees, to an enterprise plan for larger events that is individually priced. Pricing is also available for single-use events, based on a similar fee structure.
Event Listing
Services and products in this category focus on marketing your event. Tools found here help promote the event so that it gets maximum visibility and is attended by all the right people. The tools available to make this happen are quite varied. Read on below to find out about our winners!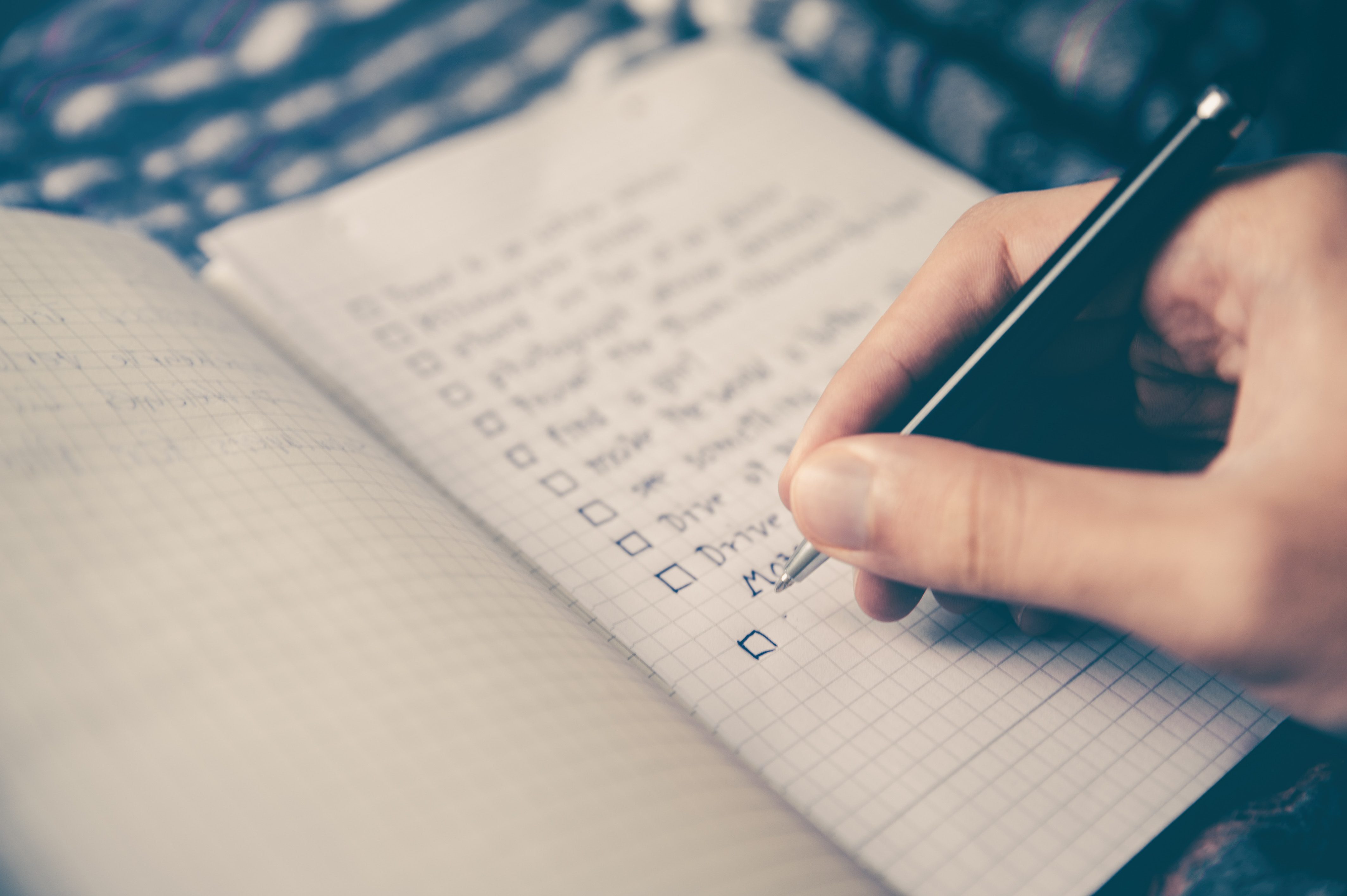 EventBrite is an online ticketing and registration platform. The platform has been on the market for more than ten years. Depending on your event needs and the kind of event package you buy, EventBrite can create a simple ticketing system or a more robust one with different ticket types and sales analytics. The platform can even provide for onsite management and support.  Because it has been around for so long and has built such an extensive and loyal user base, that user base itself doubles as an event discovery platform. This allows you to reach more potential event attendees. EventBrite will also sell your event tickets on partner sites or through social media. 63% of our respondents chose EventBrite as their favorite event listing tool. It remains a solid and dependable choice for growing your event and business.
Evvnt is a service that allows you to save time by placing your listing on thousands of local websites. They promise targeted marketing by event category and location, and access to 4500+ sites. Additionally, they work to optimize your SEO footprint. 9% of our respondents chose Evvnt.

Amiando has been around for over a decade. Since its recent acquisition by XING, which owns an extensive network of business users, it's become an even more robust choice. XING events lets you sell tickets, create an event-specific page and market it on one platform. The company boasts a network of 13 million users. XING it uses that network as a captive audience to promote its clients' event based on business interests. XING also provides extensive analytical data on events that it holds. Further, XING leverages its extensive network to let you stay in touch with event attendees after the event and keep them engaged via content marketing. Amiando earned 9% each in our poll.
Events.com provides a suite of tools focused on marketing and promoting your event. Listing your event on Events.com allows you to create a separate brand-specific page for your event. It also provides maps, videos, images, and integrates with social media services in real time. Additionally, Events.com will facilitate selling tickets and collect information on attendees.  You can sync it with your MailChimp account for future use. There is a robust data collection engine, and a variety of other features (multiple languages and currencies, real-time data, integrated donations, and more) that can be deployed at will depending on your specific event needs. 6% of our respondents preferred Events.com.
Originally, Lanyard was a London-based event discovery platform. In 2013 Lanyard was acquired by EventBrite, and last time they tweeted was back in 2015. In spite of these developments, Lanyard is still operating as a service focused on conferences, and the fact that it rated in our poll (at just below 6%) shows it still has influence.  The reason why Lanyard remains useful is because it allows you not only to search for conferences, attendees, and speakers, but also to build the entire schedule of the event. You can then embed that schedule on your event website. Speakers are also able to edit their own session pages.  Depending on the type of event you have, it may be worth submitting your event here.
Other Trends to Keep an Eye On
Audience interaction tools and event listing tools provide plenty of excitement and choice in how to improve your events. But there are other developing and trending event technology that promise to further revolutionize the field. As we move into 2018 and beyond, look at innovations in:
Tools to automate event check-in improve efficiency and reduce wait times. Whether via guest check-in apps or advanced technology such as facial recognition, the goal is to automate and streamline the check-in process.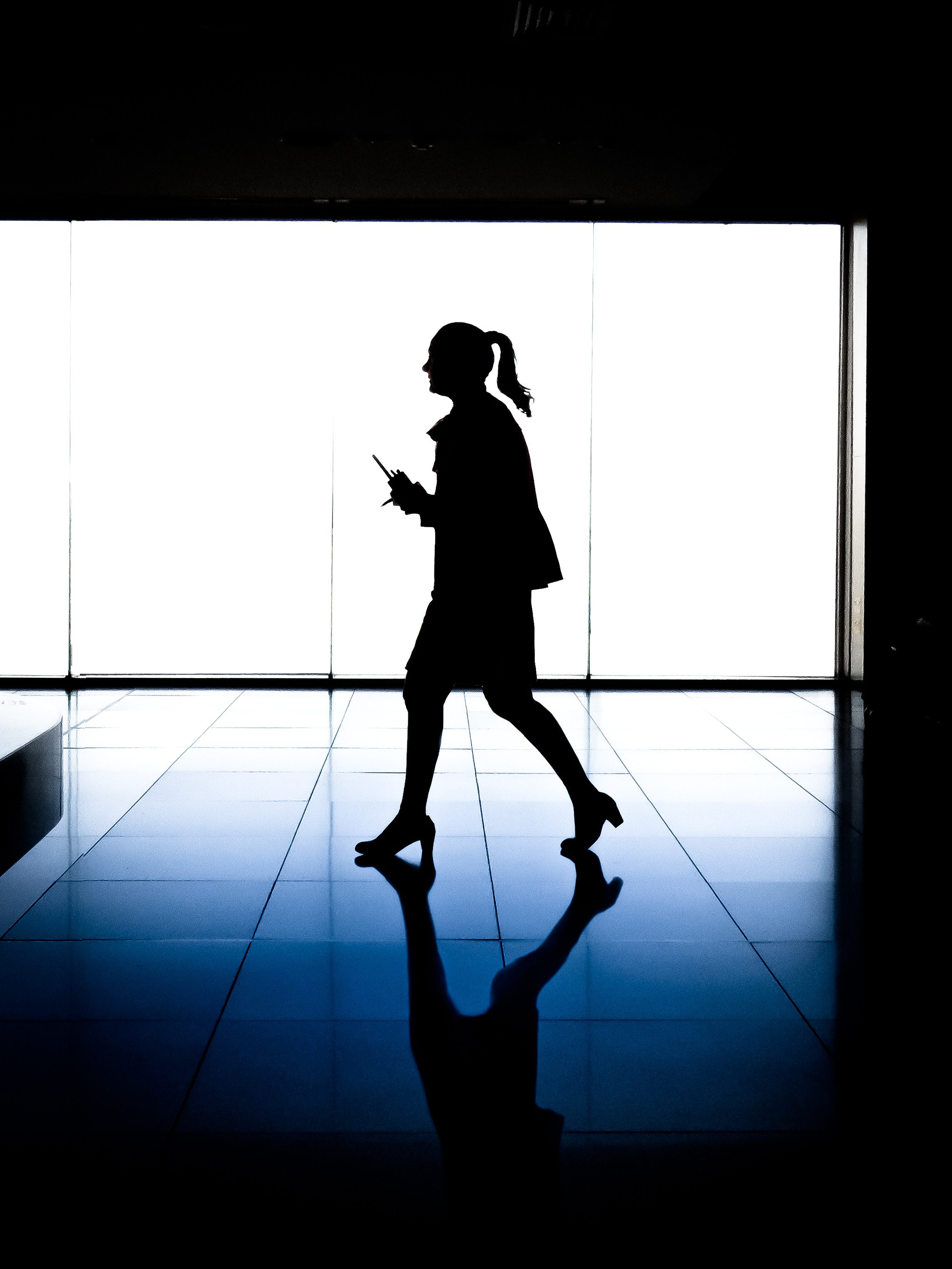 AI chatbots

for basic info (schedule, floor plans, etc.)
Remember Alexa and Siri have brought us the expectation that AI can provide personalized? We love on-demand information, AI chatbots have appeared to fulfill a similar need ever since. Think of the AI chatbot as your personal event concierge. They can provide basic info at a glance when you ask for it. This is a much better option than bulky, messy printouts with the information and more cost effective than actual concierges for your event.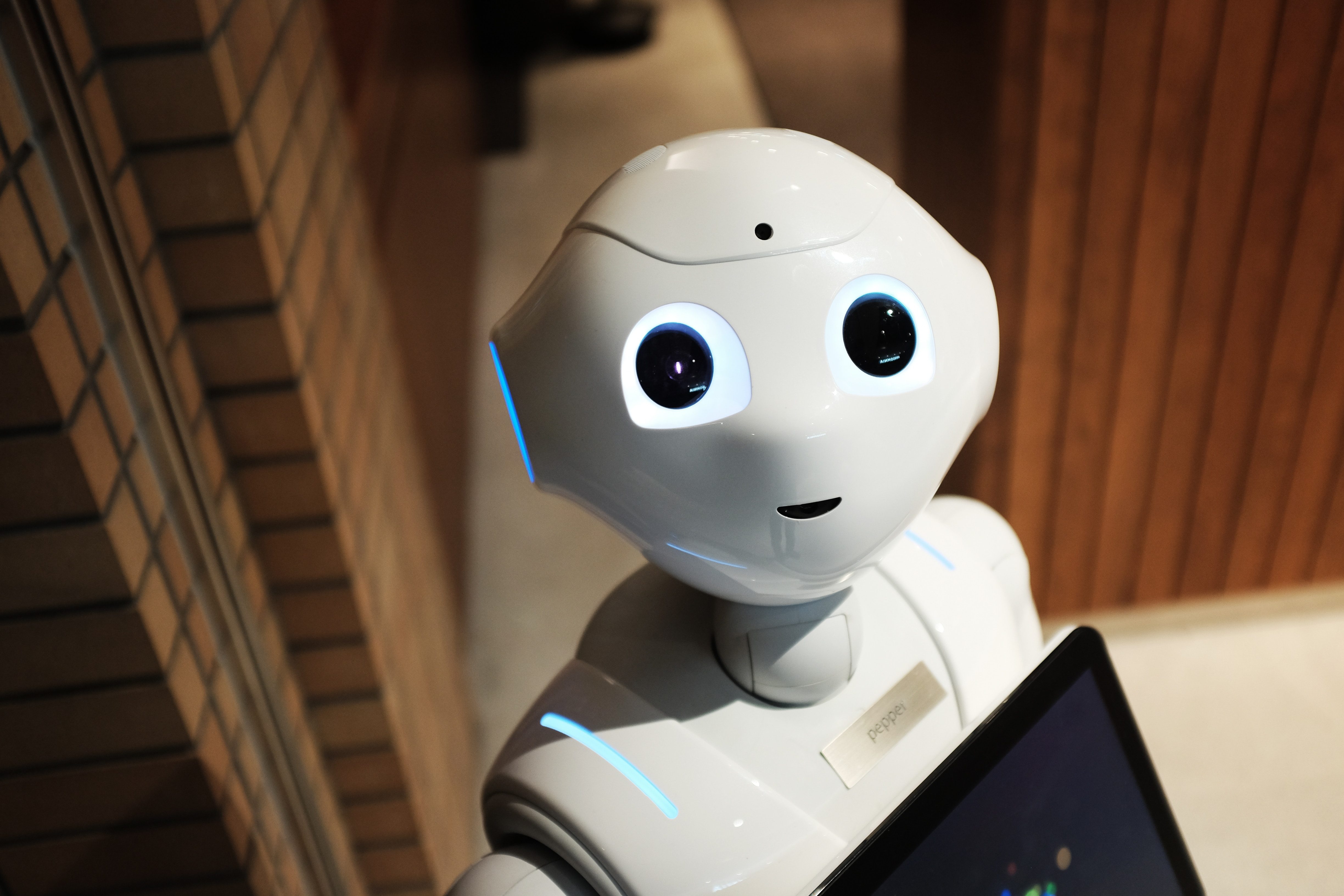 Direct meetings space booking
Think AirBnB, but for your next event. A number of services now allow you to book your next meeting room directly, without resorting to an event planner.
Augmented Reality wayfinding apps
Ever get to an event but have trouble finding the room your presenter is speaking in? Augmented reality wayfinding apps can not only make the process easier but also more entertaining. Imagine an event-specific virtual scavenger hunt! It's coming.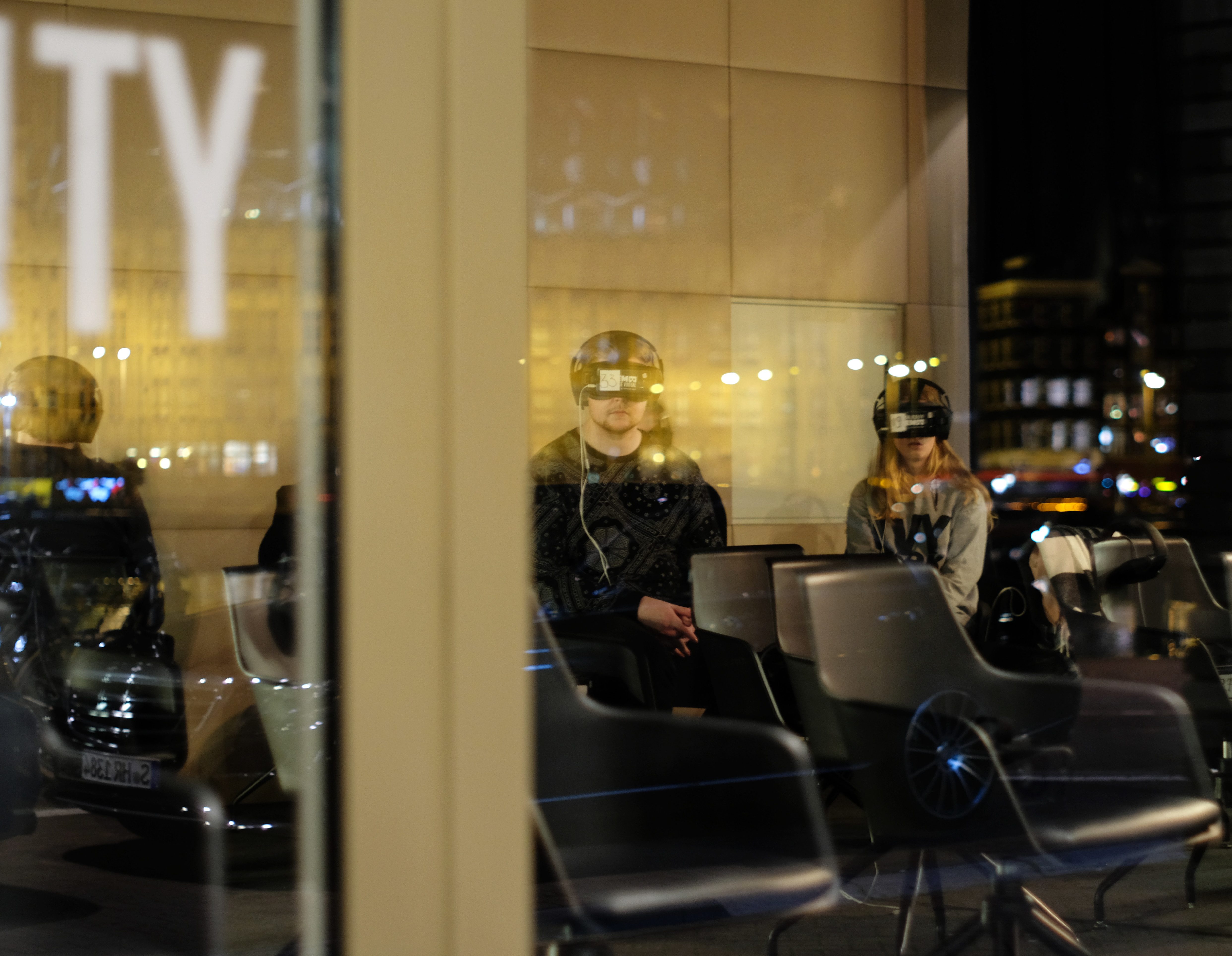 And that's only the possibilities we can see… sometimes the most exciting stuff comes out of nowhere! So check in with us for new reports in 2018.
The Big Takeaway
Thanks to new and trending event technology, events will become central to marketing
Events have long been useful tools for the promotion and marketing of your product or company. Recent developments in event tech have allowed us to digitize and create data out of these events, the field is now poised to use these newly found data and analytics to really become the backbone of marketing going forward. The data can be used mid-course to improve the event as it happens. Later the data can be used to plan future events and reach future audiences.
Find event technology tools that work for you and use them to make your next event even better. And, as the field keeps changing, stay tuned for information the latest trending event technology in 2018.