With minutes until the curtain draw, you peer into the sold out stadium as the crowd roars in anticipation. This is the moment you've been dreaming of.
You see, ten months prior, this moment was all but a dream. You knew you were ready to take your events to the next level but wasn't sure how. Although you have access to the top presenters within your company, you knew it was time to book an outside speaker. [Tweet "If you work with a speaker's bureau, expect to pay 2-3x the speaker fee you would pay if you talked to the speaker directly."] Without a doubt, booking a speaker can take your event to the next level. It can often be confusing, however, to know all the fine details within the legal agreement. We want to help pave the road to make booking a speaker as seamless as possible. Through the help of John Trask and his webinar, we will break down the important clauses that you will need to know in speaker agreements.
Confidentiality
When you book a speaker for your event, it is important to understand a majority of the content and details of their assignment will be kept confidential. It will be important to very clearly define what information you must keep private. Examples of private information include details concerning any matters relating to the Employee's services, business operations, products, plans or other data.
Taping Release
Many speakers have a strict policy about videotaping and taking photos. This is to protect themselves from exploitation and also to minimize the selling of their content. After all, their image is their money making product. If you plan to use a person's image for commercial use, you will need to get a taping release form signed from your speaker. Why? A signed release form gives you legal permission to use the image for commercial and non-commercial purposes. Below outlines the basic points that should be highlighted in a release form: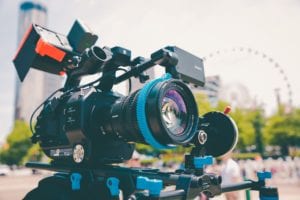 – Describes what is being released (video, images, audio, etc.
– States the photographer may sell or assign the right to use images or other materials
– Dates between which the material can be used
– Indicates that the release is irrevocable
– Is signed and dated by the individual themselves.
– The entire document is in writing
Venue Restrictions in Speaker Agreements
You will also want to look into if the venue you are booking at has any restrictions. Many venues will also have taping restrictions that prohibit you from posting elsewhere. This will be important to review if you plan to videotape or photograph your event. If you do get approval from the venue, they could charge added fees. It is not uncommon to have a separate taping release for the speaker and the venue.
Expenses
When booking a speaker agreement, you will likely be covering a handful of their expenses. Clearly defining which expenses you are covering will be imperative to planning. For example, the agreement may say that the event company will cover the cost of all flights and "reasonable" associated costs. You will want to discuss what is reasonable? Will the event company pay for flights within a certain airline? Is a first class ticket considered a reasonable cost? A few other expense areas are outlined below: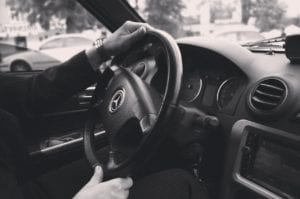 – Travel
– Audio-visual equipment
– Presentation and hand out materials
– Hotel and Meals
– Rooms needed
Presentation
If you are booking a speaker, 9 times out of 10 they will be speaking alongside a visual presentation. To maximize their presentation and experience, include a clause that describes all materials that will be needed for their presentation. For example, some may need a screen, props, volunteers, or even a laser pointer. You will also want to review the stage pot. The stage plot describes how the person on stage will be positioned. This will help reveal how the audience will view the presenter and allow you to maximize the experience. The speaker agreements should outline all these details.
Speaker Bureau
[Tweet "If you work with a speaker's bureau, expect to pay 2-3x the speaker fee you would pay if you talked to the speaker directly."] If you want to book a speaker that is well known, finding a speaker through one of the well-known speaker's bureaus is tempting. They do, after all, have widely known presenters. One crucial area that event planners need to consider is the cost of booking a speaker through a bureau. Much like any other services, a bureau is an organization that gets paid to market their talent. So, when you book a speaker, you will likely pay additional costs to the Bureau as well. Below are three ways you can avoid booking through bureaus:
Your Network
Many events will publicize which speakers they have booked along with the key takeaways of each presentation. Talk to people within your network who have hired speakers to see what recommendations they have.
Google
Using a search engine is often overlooked. Search for a speaker that specializes in the subject you want to cover. Most well-known speakers will have their own websites or social media pages with examples of their work.
YouTube
With today's technology and live-video streaming, it's getting more difficult to keep speakers presentations private. Many have turned to youtube as a method to spread awareness without hidden costs and fees of a bureau. A speaker that has youtube videos provides you with a good understanding of the speaker who you will book.
Your speaker agreement will have to highlight if your speaker belongs to a bureau and any associated costs you will need to pay.
Streaming Apps
After social media took off, live streaming apps quickly stole the attention of people. The public was now able to be a part of an event, concert, or convention without physically having to be there.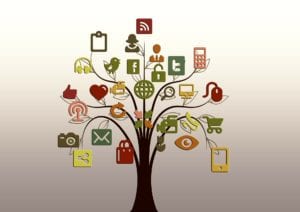 For conferences and concerts, it allows anyone with a smartphone to publish the experience to the world. Although this new technology is intriguing, it is a world planners must enter with caution.
Conference Speakers
In general, you should be concerned if your attendees live stream your event. Why? In general, the creator of the content or speaker is the owner of the material. "Before using live streaming apps, planners need to be sure that they are not inadvertently violating protected intellectual properties through the rebroadcast via live streaming," states Tyra Hilliard, PhD, JD, CMP, speaker and professor of hospitality and business at the College of Coastal Georgia. The speaker's content is their product that they are charging money for. The speaker agreement should clearly describe if the event can be videotaped or streamed live. If it cannot, you will need to clearly communicate to your audience that live streaming is prohibited.
At the end of the day, take care of your speaker. If you pay attention to these key points in a speaker agreement, you will be able to take your event to the next level by booking a well-known speaker.