If you're planning an event, there's one step that is essential to making that event happen: creating the event budget. Luckily, it's a repeated action so you can easily create a basic framework for your budget, edit it along the way, and use tools that you probably already have to make it come together. It might seem daunting and finite to create an event budget, but as long as you make one that is realistic and builds in padding in case of emergency, you'll be all set.
Get Started On Creating Your Event Budget:
Use Spreadsheets – we recommend if you go this route to use a Google Sheet as it is very easy for anyone that needs access to see a constantly current version of your budget.

Potentially look into event budgeting software – If you are creating budgets that are very complex

Add line items for every single detail

Know your deadlines – when are payments are due (being late could incur an extra cost)

Add expected amounts and actual costs so you can see if you are over budget
What Are You Budgeting For?
The first step to creating your event budget is to figure out each part of your event that could potentially incur a cost. By including every part of the event, you're able to get a more accurate budget versus one that simply includes the bigger pieces of an event. This is a preliminary step that you can continue to refine along the way as you speak with vendors and get a more accurate telling of your budget.
Budgeting tools don't have to be fancy– you can start this step as quickly as opening up an empty Google Sheet and entering budget items, to save time you can skip creating your event budget from scratch and download our event budget spreadsheet at the bottom.

If you decide to build your own start by creating a few columns:
Item
This is for each individual item in your event budget. When listing items in your event budget be as specific as possible. Break down every single item you will be paying for. Don't lump items together. For example, grouping alcohol and food together might seem to make sense but may cause some problems. It could cause issues if you need to make changes or cut out a line item down the road in planning. Say you wanted to add an extra $100 to the food and alcohol line item. Which would that money go towards? The key is to be as detailed as possible when creating your event budget and keep each item separate. The more detailed the better.
Description
Descriptions are absolutely necessary for your event budget! Add a detailed description to the item you'll need for your event. This is an important column to include in the case where your budget needs to be approved by someone in your organization who may not know what each line item is. If that person isn't directly involved in planning they won't know how essential or non-essential the item is to making your event happen. By adding a description you can provide clarity on why it is needed and what is a must-have.
Amount Needed
Quantities play a big role in budgeting. Increasing quantities can quickly drain your budget. On the other hand, eliminating unnecessary quantities of something can rapidly replenish your budget. Tracking what you think you'll need before the event as well as noting the actual quantities you used will help you mold what your future event budgets look like.
Estimated Cost
While costs are going to vary, simply knowing a ballpark figure can help you understand what kind of budget you need for your event. In the next step, we'll tackle how to get the estimated cost as close to the actual cost as possible to make for an accurate budget.
Actual Cost
Just like the name suggests, this column is where you'll track the actual cost of the item. This step is crucial for future budgeting sessions to understand how costs are increasing (or decreasing). It will a serve as a reference when planning the event for years to come.

How To Research Event Budget Costs
Now that you have the beginnings of an event budget, you can focus on getting your estimated costs closer to your actual costs. Researching prices will help paint a picture what your actual budget will look like.
Look Into Past Events
If you've hosted this event previously, you can look back at the amount that was spent on previous events. Look at the line items that were utilized, and the numb er of guests that attended. If you expect that the event will expand in the current year, it is important to keep everything proportional in your budget by using multipliers.  Historical data will help put a benchmark budget in place.
Reach Out to Vendors
You can take it one step further by getting budget details directly from the vendors' website or by calling them. Most vendors are able to provide general figures to give you a better idea of what budget you're looking for.  
Calling vendors and suppliers to get pricing isn't always the quickest process, but it can help you get a realistic estimate of costs.  Once you've connected with a vendor, give them as many details about your event needs and ask for the cost and what that cost includes. There might be costs you may have left out like gratuities, service fees, or tax. Make sure that the vendor gives you as thorough of cost breakdown as possible. Go through each line item for each quote from vendors and figure out which vendors will work best for your event. Of course, always pick the vendor that fits your vision, budget and you enjoy working with. Don't pick someone just because they are the lowest bid.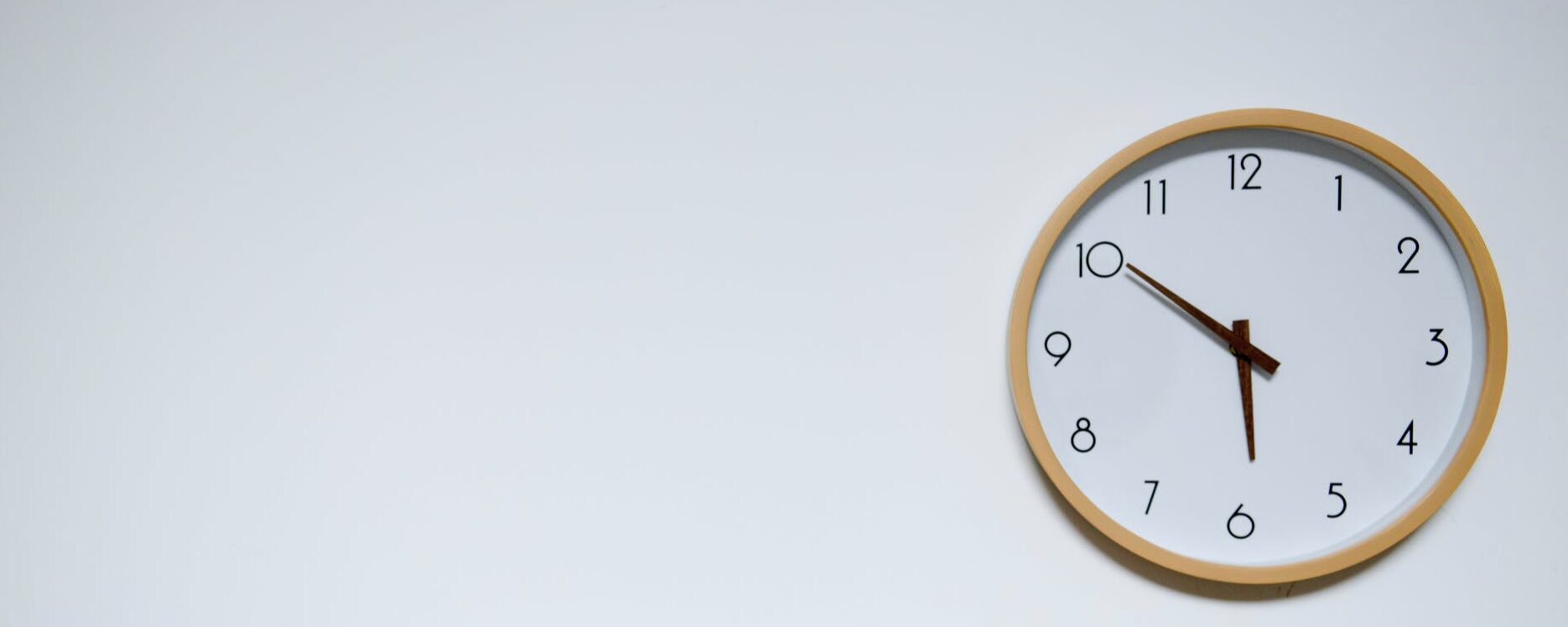 Time to Get Real: Estimating The Costs
Now that you have a general idea of what to expect when it comes to costs, it's time to figure out the line items. Take yourself through the lifecycle of your event: what are some of the things that could cost you money along the way? Don't stop at just the big-ticket items like your venue, food and beverage, and AV (although these do make it on the list). You need to think of smaller costs like taxes, fees, gratuity, marketing, and travel. Small costs can end up devouring your budget if you don't account for them on the front end.
Here are some things to consider for budget line items:
Costs to travel to your event: Is there a room block for your event? How much will it take to fly out your entire team? And once you get there, will it be a $100 cab ride to the venue? What is the per diem for your team's meals per day?
Food and Beverage: Is there a minimum you'll pay in order to hire a particular caterer for your event? What are the service fees and gratuities? Is your event better suited for a cash bar or a hosted bar with a bartender? If so, how many bars should you have? (Pro tip: use a tool like

Social Tables' Pocket Planner

to use CIC-approved quantities for food and beverage.

AV: Take a look at

your AV quote

: which components do you absolutely need vs. what is a nice-to-have?

Are there pieces of the AV agreement

that could incur an additional cost like damage fees or per diems? What are some AV fees to watch out for? What should you not hack off the budget OR always plan for when it comes to AV needs? Does your

in-house AV provider include fees

that you should be aware of?

Venue Rentals: What venue/ space

rental considerations/ hidden costs

are there? Could you get charged after the fact for damage to the space?

Could different spaces have different costs?

Luxury hotels

Ballrooms

Small breakout rooms

Meeting spaces with all-inclusive packages with F&B, AV, wi-fi, and on-site support

Marketing: What event marketing costs will there? Is there a budget set for Facebook ads, traditional marketing, giveaways, and contest prizes?
Video production and Photography: How will your videographer or photographer charge you for capturing the event? What's included with it? Do you get access to the raw files or strictly the final product? Can you use the products for future event promotions?
The cost of the Internet: How much will it cost to get additional wifi coverage in your venue vs. in public spaces?
Not all of these line items will find their way into your budget but they're worth keeping in mind if you plan a variety of events.
How much should be included in a "rainy day" fund 
Pad your budget for any unexpected costs (I usually build in 15% just in case)

What are the biggest variable costs?

Cancellation fees: no one likes to cancel an event but if you must, what could potentially canceling cost you in the end?

Worst case scenarios! Think about the absolute worst things that could happen and plan accordingly.
Top 10 Tips For Making A Budget
Do not procrastinate creating your budget. It may seem like a daunting task, but it is a vital first step in your event planning journey. If you aren't sure when this should happen check out our event timeline guide.
Define the focus of your event. Do you want people leaving remembering the electric ambiance, or do you want them leaving remembering the delicious food? What is your goal? Why are you having the event? Allocate your funds according to your priorities.
The more details you add, the more accurate your budget will be. Ignoring one small item can be the difference between being under or over budget.
Keep in mind that sometimes the cost of one element is dependent on the cost of another. For example, your AV costs could change depending on the venue you choose. This is especially true if your venue requires union staffing.
Explore all your venue options. Some newer venues are transforming into one-stop event shops that help eliminate the back and forth in sourcing multiple event vendors. These newer venues could potentially save you a significant amount of money in the long run! Not to mention time. Just be sure this one size fits all approach fits your vision for your event.
Don't underprice an item to make your budget look pretty.  Underpricing something may look good on paper (or screen), but it will ultimately lead to losing money when the event comes to life.
Use your rainy day fund for emergencies only. It might be tempting to use your safety net to add some extravagance to your menu or to add some extra decor. However, dipping into your backup funds for frivolities may leave you in a scramble if a real catastrophe strikes.
Do your research. If you put in the time when researching venues, catering companies, and AV companies, you could end up saving a lot of money. It may be tedious, but you find the best deals when you compare all your options.
Make sure everyone is on the same page.  After you create your budget, make sure you share it will everyone involved in the event. You may know how much you want to spend, but the rest of your team might have a different idea. You need the entire team on the same page. 
Don't be afraid to spend.  You don't always have to go with the cheapest option if you have the money for it. Yes, you may be rewarded for showing your boss a receipt that is incredibly under budget, but the quality of an item is important too! Adding a little extra money here and there can be the difference between a mediocre event and an incredible experience. Invest in vendors you know will help elevate your event.
Spending money can be a stressful part of event planning. No one enjoys seeing their hard-earned money flying out of the bank account! However, this stress can be alleviated with the creation of a simple budget spreadsheet and doing your homework. Sitting down and plugging numbers not only allows you to visually see where your money is going and coming from, but it also forces you to think about the focus of your event. It will help you prioritize while planning. Does more money need to be put towards AV? Is there enough money to cater a nice meal?

Conclusion
Without this critical element, you may end up being wildly unprepared for your next event. However, as long as you follow the simple steps above and keep in mind all of our little tips and tricks, you could be well on your way to creating the best (most cost-efficient) event of the year.
Editor's Note: This was originally published in May 15, 2017 and has been completely revamped and updated for accuracy and comprehensiveness.