In a climate where marketing is having to become increasingly adaptable and innovated in order to create an impact, we are seeing a turn toward experiential events to stand out from the crowd.
We've seen a shift in the way things are done in recent years. With the fall of music sales coinciding with increased illegal downloading, musicians are evermore seeking new ways to engage their audience, attract new fans and crucially, to make money. We saw this done to perfection when in 2013 folk musician Laura Marling produced a show in collaboration with Secret Cinema where audience members inhabited her album, brought to life in a mashup of set, soundscape, movement, and performance, and culminating in a 'grand ball' which was essentially Marling performing her new album in an atmospheric and intoxicating setting.
What is an experiential event?
There are lots of definitions of 'experiential marketing' floating around. The spectrum of kinds of events that 'experiential' encapsulates is varied therefore settling on a unified definition isn't easy. At the core, experiential marketing is a means to engage clients, customers and prospective leads with your brand in an interactive and meaningful way, to generate an emotional response.
So how can marketers and #EventProfs use experiential events to create a buzz? More importantly what makes for an impactful event? Experiential for experiential's sake can cause more damage than good. An event-gone-bad often remains in Guest's minds far longer than an event gone well. Hopping on the experiential bandwagon without defining the key aims and goals of your event can lead to confusion which may hinder your brand. What are the crucial aspects to getting experiential marketing right and how can you practically implement those aspects to create a lasting impact?

Set Expectations
This is particularly important if you're planning your first experiential event. Big is not always better and simple ideas are often more effective when it comes to experiential marketing. That's not to say that you shouldn't aim high when you're planning for your event, but ensure that your expectations are achievable and realistic given your time frame. Firm up your idea and consider how much manpower it's going to take to realize it. With little or no experience planning or hosting an experiential event, you cannot expect to meet the same scale as those who are old hats.
Keep in mind that the goal is to provide your guests with a meaningful experience when interacting with your brand. The scale is irrelevant if it means you cannot achieve your goal. Start simple and build from there. You can always scale up your idea as it develops. Starting with unattainable expectations makes it difficult to reign in your planning and leads to inefficiencies. You'll do vast amounts of work to prepare for the 'big idea', realize it's unrealistic and then you'll have to scale back. Rendering the hard work you've already done useless.
Set a Goal
Ask any experiential marketing expert, and they'll say the same thing: setting a goal and defining your event's aim is potentially the most important step in planning an experiential event. Before you begin your planning, define your goals. Ask yourself questions to crystallize your concept. What is it you want to achieve? What lasting impact do you want to leave with your guests? How should they feel before, during and after your experiential event? How can you communicate your message effectively? And most importantly, why are you communicating through experiential marketing?
While experiential marketing is huge right now, you don't want to jump on the bandwagon and dive headfirst into the creative process haphazardly. You need to understand why you're doing what you're doing and who you're doing it for. If you don't have a clear vision you may end up with a narrative that makes no sense to your audience with no clear message and no measure of success.
Always keep your goal in mind
A common mistake in experiential events is neglecting or losing the message in favor of providing an exciting experience. Remember: experiential marketing is just that. Marketing. Your message and goal should be at the core of everything you do. If you have an idea, ask why. Why is this facet of the experience relevant to communicating our message? If the answer is 'I don't know', then modify the idea or move on. You want to add value to your guest's experience and lives and create a lasting impression. Anyone can create an exciting experience, but the whole reason for an experiential event is to exploit that excitement and interaction so that your message stays clear in the mind of attendees. Set your goal and constantly refer back to it at every stage of the planning process to ensure your message doesn't get lost in translation.
Leverage Technology
The cost of an experiential event can easily add up to a hefty sum, a healthy dose of resourcefulness is key. If you're clever, your experiential event can organically generate press attention and a social media storm. Leveraging technology to communicate your message offers you the possibility to engage guests in a way that they haven't experienced before. Through live streaming, virtual reality, augmented reality and event apps, the possibilities for how you captivate your guests' attention becomes virtually limitless. Exploiting these technologies can save you money by reducing the cost of dressing a venue by putting technology at the center of your event.
AR and VR offer boundless potential in terms of experiential marketing where your imagination is quite literally the limit! You can give your guests an experience they have never had before, and take them anywhere in the world – real or imagined. Look into case studies where these technologies have been successful and then emulate those successes. Keep in mind and refer back to the goals you set out and how best technology can aid you in reaching them. Look into the event tech trends and use them to generate additional interest in your event.
Add Value
Providing an experience isn't enough! You want to add value to the lives of those in attendance. Think of what you're aiming to achieve and how your event can benefit your guests. That could be discovering a product that they were previously unaware of or connecting them to useful contacts within their industry. Your experience should provide your guests with a valuable takeaway.
Remember: the more realistic and immersive the experience you're providing is, the greater the resulting emotional response will be. Think about how you want the guest-experience to intersect with the desired takeaway.This way your message is communicated effectively. This is particularly important when encouraging engagement. In order to create a mutually beneficial touch point, guests should want to interact with the experience in order to reap the value and benefits. Alongside your goals, keep in mind customer value at every step of planning. Prioritize ideas that are in line with those values.
Don't Neglect the Details
As we have mentioned, the more realistic and immersive your event, the greater the impact and emotional response. To create this immersive environment, event planners often focus too broadly on the bigger picture. This focus tends to the neglect of the more convincing smaller details. When you're planning your experiential campaign, consider the extra touches that would add another layer of believability. Make your experience more realistic which will, in turn, generate the desired emotional response.
Budget your time so that you have enough to dedicate to fine-tuning these details. While planning, consider the 'shareability' of the environment you're creating, specifically what details you think guests would most likely want to take photos of to share on Instagram or Twitter. How can you manipulate the environment to be as compelling as possible to maximise the engagement both in person and online? These convincing details will not go unnoticed so make sure you don't neglect them!
Create a Buzz
Considering how to create a buzz is crucial when planning any event, but even more so with an experiential campaign. As you are aiming to provide a unique experience you're already at an advantage as you hopefully have a compelling concept to market. There are various ways to create a buzz particularly through pre-event communication and marketing but one idea that is not often explored is the concept of secret keeping.
The Power of Secrets: No-one can keep them
Engaging your guests by asking them to keep a secret may seem counter-productive. You want to spread your brand message far and wide, so keeping what you're doing under wraps may seem like the opposite of what you want. But people love secrets! They love sharing them, the exclusivity of knowing something that others don't and they feel valued being entrusted with secrets. They love flirting with the idea of revealing them.
Here's the kicker:
They love letting other people in on the secret.
Positioning the experiential aspect of your event as something that should be kept under wraps can be an incredibly effective tool. It piques curiosity, and you'll find that attendee interest will mount through word of mouth alone. People will want to come just to know where this secret will lead.
Pre- and Post Event Engagement
When you begin your planning for your experiential event, be sure to incorporate a communication strategy into your event schedule. Depending on the type of experience you are offering, you need to create a communication strategy consistent with your event. If you'll be sending emails, will they be setting up a pre-narrative or will they be an 'out-of-narrative' explanation of the event? For your post-event communication, consider a call to action. How can your communications further existing engagement to spread your message far and wide? If your event aim is to attract new users, what method of recruitment will you use to generate a buzz and encourage signups?
Think about using industry influencers to further promote interest and signups. Make sure the strategy that you develop is attainable within your timeline. If you're looking to engage guests before the event, make sure your communication is planned with your guests in mind. You don't want to send your guests on a two-hour online treasure hunt if they are short on time. Striking the balance between executing your pre- and post-event engagement strategy with both your goals and guests in mind is crucial to hitting the right note.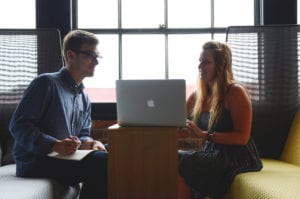 Trust the Experts
If this is the first time you're hosting an experiential event, don't go it alone. Draw on other's knowledge. Research experiential agencies. You might have guessed by now that experiential events are a challenge to get right. Trust the experts to give you a helping hand. A lot of marketing agencies now advertise experiential services. Be sure to take a look at their previous successes – some marketing agencies who claim to be able to offer experiential actually have very little practical experience in doing so. We think it's best to approach agencies that specialize in experiential rather than offering it as one of many services.
If you don't have the budget to hire an agency, then make sure you do your research. Find examples of common mistakes, experiential events gone-wrong and experiential events done right. Avoid the common pitfalls you find during the planning process.
So there you have it, our key things to consider when planning an experiential event. We've covered the core characteristics of experiential event success so that you're equipped to create an event that will increase engagement, generate an emotional response and communicate your message effectively. From setting a goal through to planning your communication strategy, leveraging event technology to drawing on the expertise of experiential event planners, ensure you refer back to this list to keep your experiential campaign planning on track!