Networking is often listed as the number one reason people attend conferences and events. Unfortunately, event planner networking often falls to the bottom of event planners' priorities. But it shouldn't. It's a key part of ensuring your event is a success. In fact, 95% of people say that face-to-face meetings are a key factor in successfully building and maintaining long-term business relationships. That's saying a lot. Therefore, this means it's important to go above and beyond a simple cocktail mixer.
When it comes to event planner networking ideas, it can be difficult to find new and exciting ways to effectively bring the right people together. Especially when you have a million other things to worry about. That's why we've put together this list of creative ways to connect your attendees. They are tried and tested, successful and strategic.
1. Use technology to better connect your attendees.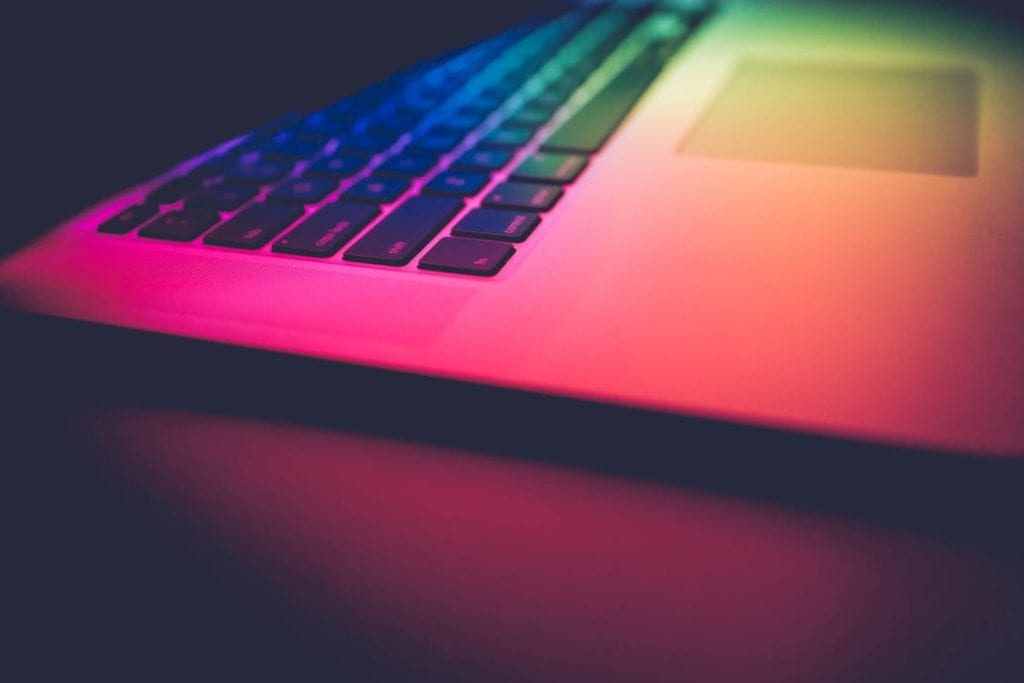 Technology is starting to play a big role in event planner networking. And that trend is expected to continue in 2018. From event apps to and matching software to wearable technology and private social media groups, there are a ton of different ways to use technology to enhance your events. Let's take a closer look at each of those:
Event apps:
Event apps are used to help increase attendee engagement and deliver a more personalized event experience. In fact, event planners are continuing to use them more to help increase natural networking at events. Many times, attendees can use them to see daily schedules, sign up for specific sessions, and talk with other attendees in message boards. Event apps are often designed as a holistic approach to organizing and engaging event attendees.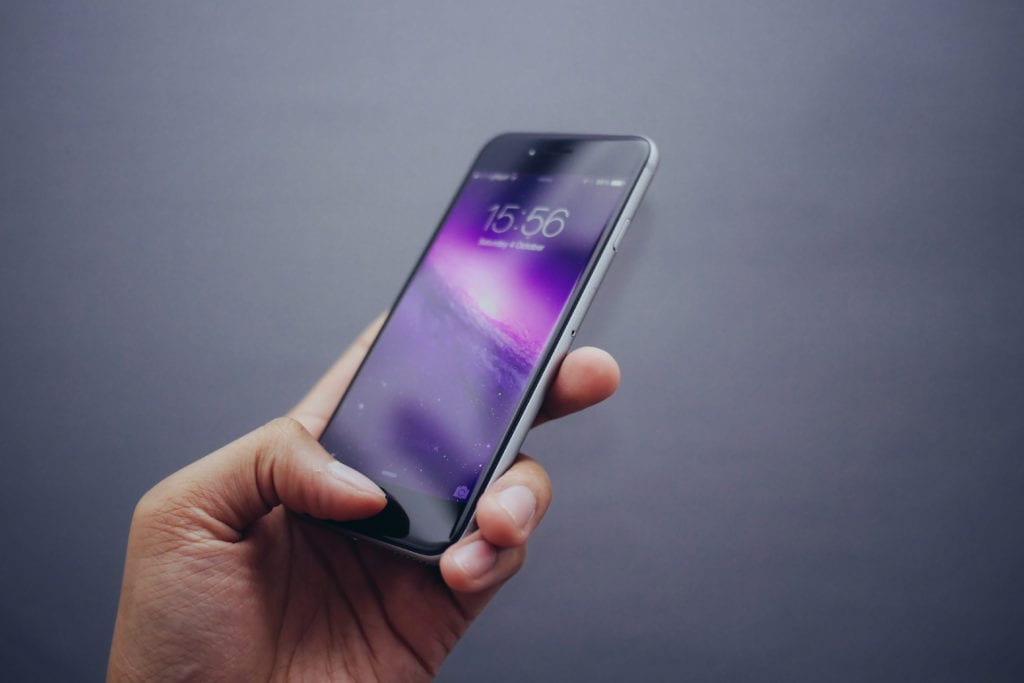 There are so many out there it can be difficult to determine which is best for you and your organization. A good rule of thumb is to consider ease of use. Ultimately, an event app is useless if your attendees have trouble using it. From there, prioritize your needs. In addition to networking, what else is important to the success of your event? Personalized agendas? Community forums? Exhibitor listings? Room layout maps? These are all things that event apps can include to help elevate event experience.
Scheduling software:
Scheduling software is a powerful tool to help facilitate face-to-face meetings between event attendees. Since a lot of event planners (understandably) find it difficult to take the schedules of hundreds, if not thousands, of event attendees into consideration when planning networking sessions, scheduling software can solve this challenge. With it, attendees can set up meetings on their own time based on what works best for them. Some software even lets event planners manage conference registration, on-site check-ins, payment processing, and 24/7 support.
Matching software:
Matching software is revolutionizing the way event planners are able to connect their attendees. When matching software it utilized, attendees are able to pre-select the types of people they're interested in meeting and are then paired accordingly.
One of the most common criticisms of traditional networking events is not meeting the right people or getting stuck talking to the wrong people. The matching software eliminates this. It ensures every attendee is paired with people unique to their individual interests and preferences and takes the guessing game out of networking. In addition, it also lets event planners rest easy knowing their event will be a success before it even starts. With matching software, event planners can track the quality of connections, participants demographics, and the number of post-event meet-ups. Talk about next level networking.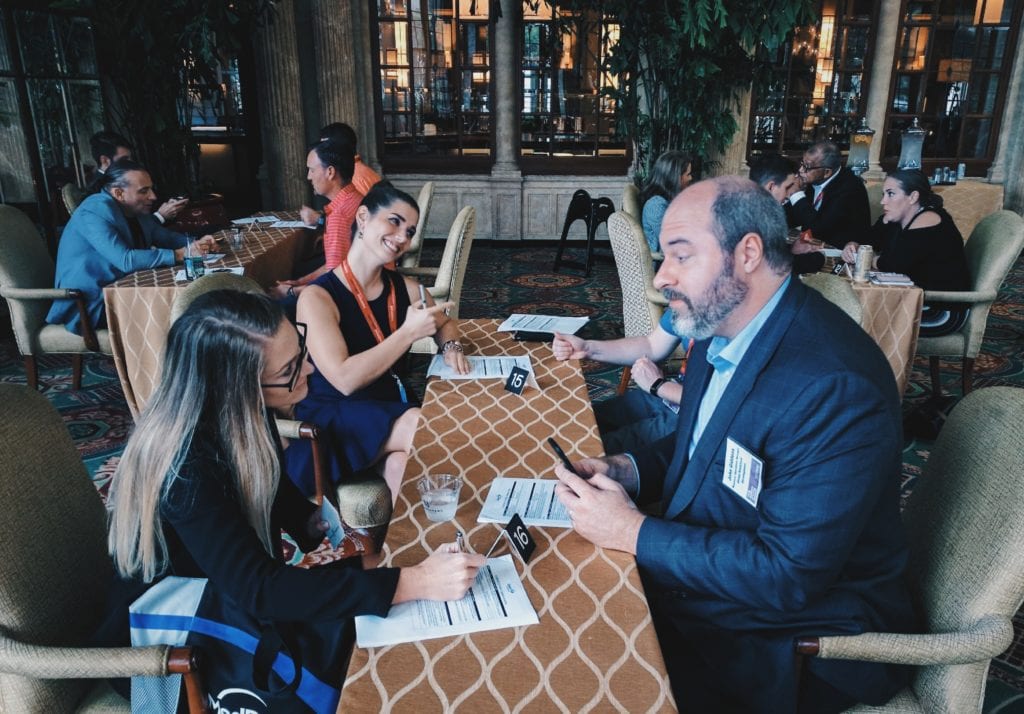 Wearable technology:
Wearable technology is an event trend that has been growing in popularity over the last few years. The idea behind it is to help conference attendees know when they are in close proximity to other attendees who share their interests or have aligning experience.
Like matching software, wearable technology, sometimes referred to as smart badges, is designed to make networking more strategic. It pairs with an attendee's smartphone to light up and give a visual representation of people they should approach. Not only does wearable technology help improve attendee experience, it also provides event planners with data about their participants, including analytics about the interactions and whereabouts of each individual attendee.   
Private social media groups:
As social media continues to be a big part of our daily lives, event planners are starting to tap into the potential that the online world holds to help make us a more connected place. Facebook and LinkedIn specifically are two platforms that allow for private groups to be created, where networkers can go to interact with one another, start discussions, schedule meetings, and share ideas. Social media is such a widely used platform that event planners should always take advantage of it.
Here are some additional ideas about how integrating social media can help increase attendee engagement. It doesn't have to be only for networking – social media can also help event attendees share new knowledge with their peers back home. This, in turn, helps increase awareness about your events. Webinars, hashtags, and live casts are all great ways to help you reach new audiences.

2. Offer different networking event formats.
When it comes event planner networking ideas, offering different types of networking events is a great way to diversify opportunities for attendees to connect with those around them. Even in today's digital age, face-to-face networking continues to be the best way to build business relationships. Connecting with someone on LinkedIn without ever meeting them can only go so far. As a result, it doesn't really allow for real relationship building like face-to-face meetings do.
In fact, 85% of people say they build stronger, more meaningful relationships during in-person business meetings and conferences, 79% of people think in-person meetings are the most effective way to meet new clients, 84% of people prefer in-person meetings, and 75% believe they allow for more social interaction and improve ability to bond with coworkers and clients. Those are some pretty conclusive and eye-opening statistics.
Even taking virtual and social networking options off of the table, there are still so many ways to connect people in-person, each with their own objectives. So, before you start planning your networking event, take the time to really understand what you want to achieve and what your participants want to achieve. It's an important step to make sure you're heading in the right direction. Here are some in-person networking ideas to consider:

Speed networking
:
Speed networking is one of the fastest growing forms of networking in the world. And it's no surprise why. Speed networking is an efficient and accelerated way for attendees to maximize the number of people they meet in a short amount of time. In addition, the structured nature of speed networking helps eliminate feelings of intimidation or uncertainty. And let's face it. Networking isn't always easy. Even for the most outgoing people, approaching strangers can be scary.
With speed networking, they don't have to. There are a set amount of rounds, with a set amount of time, and attendees rotate accordingly. Think of it like speed dating. It's a quick, easy way to expand your professional network. In fact, the average 90-minute speed networking event with 100 participants will generate 1,000+ new connections. That's 333% more than traditional networking events. Need we say more?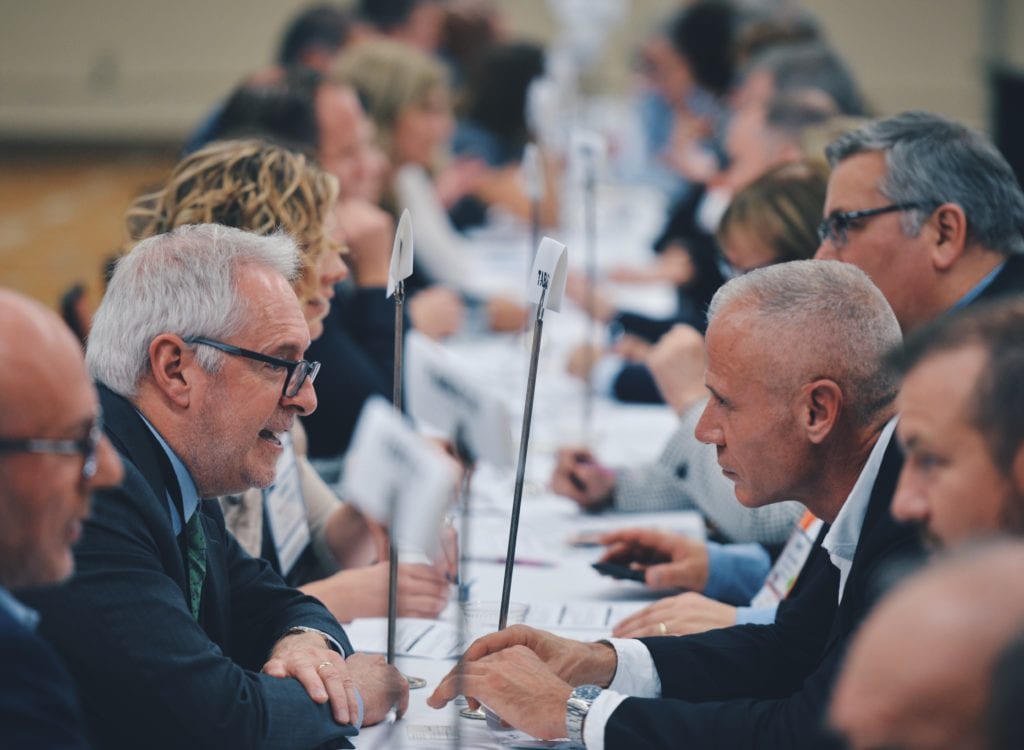 Roundtables:
Roundtables are another popular networking event format. Usually used in group settings, roundtables are used to spark discussion among attendees. Furthermore, roundtables often allow for more idea sharing, open discussion, and collaboration. As a result, it is often viewed as less intimidating as there is less pressure on each individual person. While it is very common to have open seating, there are options available to strategically seat your attendees in order to intentionally bring certain groups together, whether you want to group your attendees based on industry, job title, region, etc. Therefore, this targeted type of group networking can be a big improvement from random seating. You could even implement it at luncheons and dinners. The opportunities are endless.
Targeted Connections:
Targeted connections offer a more cost-effective option for event planners to connect their attendees. With targeted connections, each event goer is given a personalized list of other event attendees they should reach out to while on-site, based on their unique interests. At the conference or event, they can decide when, where, and how they want to connect with their matches. That way, event planners don't have to worry about taking into account the schedules of hundreds, or thousands, of attendees. It's all up to what works for them.

Mix and mingle:
Perhaps the most widely known way of networking is mix and mingle events (think cocktail mixers, coffee breaks, etc.) Mix and mingle events are unstructured and let attendees decide who they want to approach and network with. While the unstructured nature of mix and mingle events means they have more choices to make about who to connect with, it also means they can decide how long they want to talk to each person. For some people, this helps them feel like they have more control over who they connect with. As a result, it's all at their own pace. Mix and mingle events can be a fun way to kick off conferences and annual events and let your attendees socialize in a stress-free way.
3. Put a twist on traditional networking events.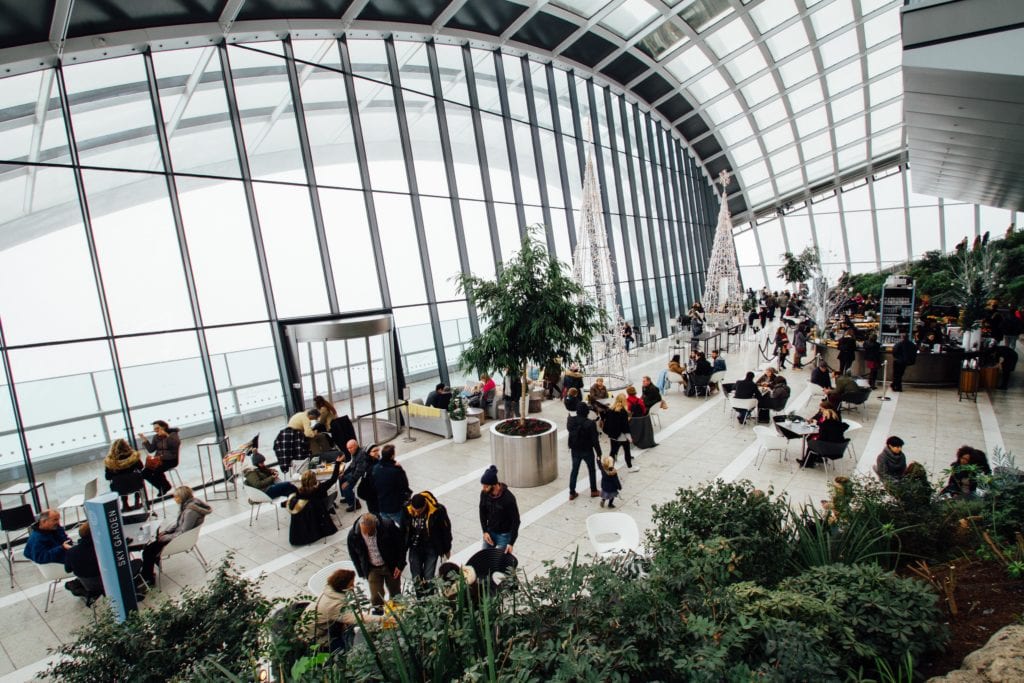 If you want to mix up your networking events but not stray too far from your tried and tested event formats, why not put a twist on what you're already doing? You don't have to reinvent the wheel – just make some small changes to differentiate from more run-of-the-mill networking events. There are a variety of ways to make networking more fun and less nerve-wracking. We'll discuss some of those options below.
Competitive networking:
Competitive networking helps add an element of good-old-fashioned competition to traditional mix and mingle events. At these types of unstructured events, event planners sometimes find that their attendees have a hard time branching out from those they already know. Or they get stuck talking to one or two people for the entirety of the event. Therefore, making it competitive helps overcome these challenges. Make it a contest to see who can meet the most people or collect the most business cards by the end of the event. The winner is awarded a prize. And, to really incentivize your participants, consider your audience demographics. What are their interests? What types of SWAG will they find useful? Take these into consideration when deciding what prize to offer.

Icebreakers:
Like we said, networking isn't something that comes naturally to a lot of people. And, it's safe to say that there are quite a few people out there that feel nervous and anxious at the thought of networking. Icebreakers can help this. Here are some great ideas to kick off the conversations: starter questions, people organizers, two truths and a lie, human bingo, audience polling, and/or smart badges. Also, even though icebreakers can sometimes seem cheesy or unnatural, a small step in the right direction can really help people open up.
Ease the nerves:
In addition, it's also helpful to take intentional action to ease the nerves of your event attendees. In addition to providing icebreakers, there are other audience engagement ideas that can help people feel more comfortable and relaxed. Need ideas? We've got a few: have speakers facilitate discussions, start with a scavenger hunt, or do a name tag switch. Here's how you can implement these ideas. Trust us, they'll go a long way.
4. Consider structured vs unstructured networking.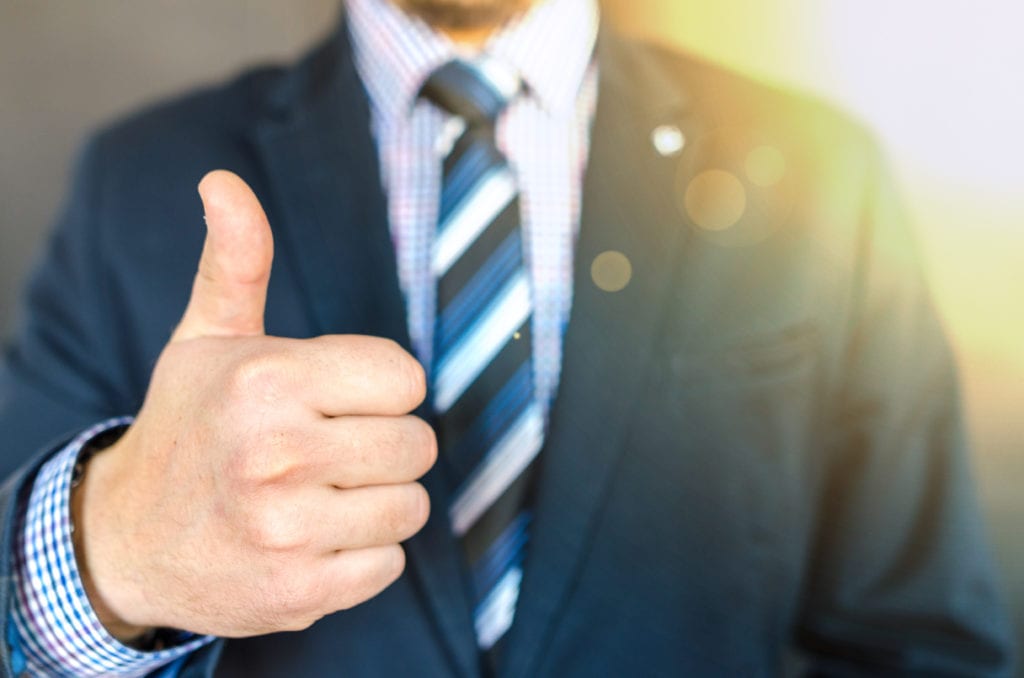 While there's no denying that networking is an important part of business success in almost every industry, there's debate between which type of networking is more effective: structured or unstructured. The truth is, there's no one right answer. And, a lot of times, it depends on your organization's unique objectives and goals. That being said, here are some things to consider:
Pros of structured networking:
Like most things in life, increasing structure can help improve efficiency. That stands true for networking. Structured networking formats, such as speed networking or roundtables, help event goers make the most of their time and maximize the number of new people they meet. In addition, structured networking events also tend to be less stressful for participants. 
Cons of structured networking:
One downside of structured networking is less flexibility. If you are participating in a structured networking event and decide you want to leave early or move on to a new person, that can be difficult. Your actions will disrupt the flow of the event. On the other hand, if you're the type of person who goes to networking events simply to hang out with your coworkers in a professional setting, structured networking can decrease the amount of time you spend with these people. Therefore, you'll have less control over the people you are surrounded by. But hey, networking is all about meeting new people, right?

Pros of unstructured networking:
Well, you guessed it. Flexibility. Unstructured networking really lets the attendees have full control over their actions. If you want to hang out with your coworkers all night, you can. If you want to talk to 15+ people, you can. You don't have to worry about only having a set amount of time talking to someone. If you're really connecting with someone, you can talk to them all night if you want to.
Cons of unstructured networking:
With so much flexibility, there are also some risks. Without structure, attendees have to be more proactive to meet new people. For the most outgoing among us, this isn't usually a problem. But for the more reserved, introverted attendees, it can be intimidating. Why put yourself out there if you don't have to? If no one's telling you to? On the other hand, you also run the risk of not connecting the right people. So, without structure and strategy, it's essentially a free-for-all. Therefore, attendees are stuck talking to the wrong people. Or, they don't come across the right people. It's all chance. At the end of the day, networking is all about forming mutually beneficial relationships. That's not easy to do if you aren't meeting the right people.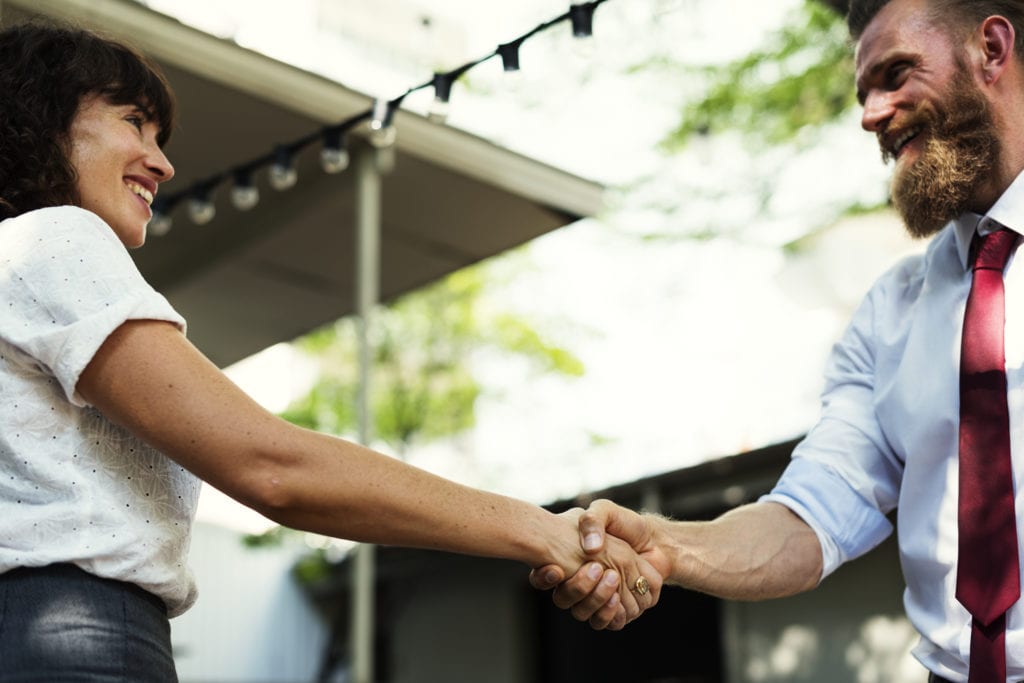 So, which is best for your organization? Ultimately, it can be hard to tell. When in doubt, why not try both? Start with a structured networking event that ensures your attendees are meeting new people in an efficient way, and then let them mingle after the event is over. That way, people can seek out those that they met with and continue the conversation to really start building a foundation for a new business relationship. Because let's be honest. Relationships take time to build. The more time you spend with someone, the more you get to know and trust them.
Event planner networking can seem overwhelming at times. As with most event planning things, there are a lot of moving parts. We get it. But with proper preparation, knowledge, and execution, it's so rewarding. Life—and work—are all about relationships after all. And seeing as networking is often the number one reason people attend conferences and events, it's pretty dang important to get it right. With these tips + tricks, you'll be on your way to better networking events in no time.
Do you have any other event planner networking ideas? Things that have worked well for you and things that haven't? We'd love to hear them. Comment them below if so