Planning a conference, trade show or expo isn't without its challenges. Among them is dealing with sponsors and exhibitors. In a previous post, we talked about how to attract them to the event. However, even after partners have been secured, details have been ironed out and tickets have been sold, you've still got another potential hurdle lingering. You must ensure sponsors are happy with the experience. Sometimes the best way to do this is by driving more traffic to exhibitors booths.
No matter the event, sponsors and exhibitors come to the table with unique sets of goals and objectives. Meet or exceed expectations, and you've set the stage for a long-term relationship ripe with incremental revenue potential. Miss the mark, and you'll not only risk losing the business but could also wind up alienating future prospects. And bad word of mouth can be risky for any planner.
How to ensure you hit the mark for every sponsor, every time? For starters, be sure you're clear on partner objectives going into the event. To find out a raffle fell short or a brand had "too few" email sign-ups after the fact leaves you with limited make good options. Knowing those goals going in helps you and your team keep a close eye on progress and pre-determined benchmarks as the event goes on, troubleshooting as needed.
And, second, be sure to focus your efforts and attention on driving traffic to exhibitors booths. Regardless of a sponsor's specific objectives, chances are it involves driving attendees to their booth or other brand presence. Start there, and you'll position your partners and yourself for success. Here's where to start.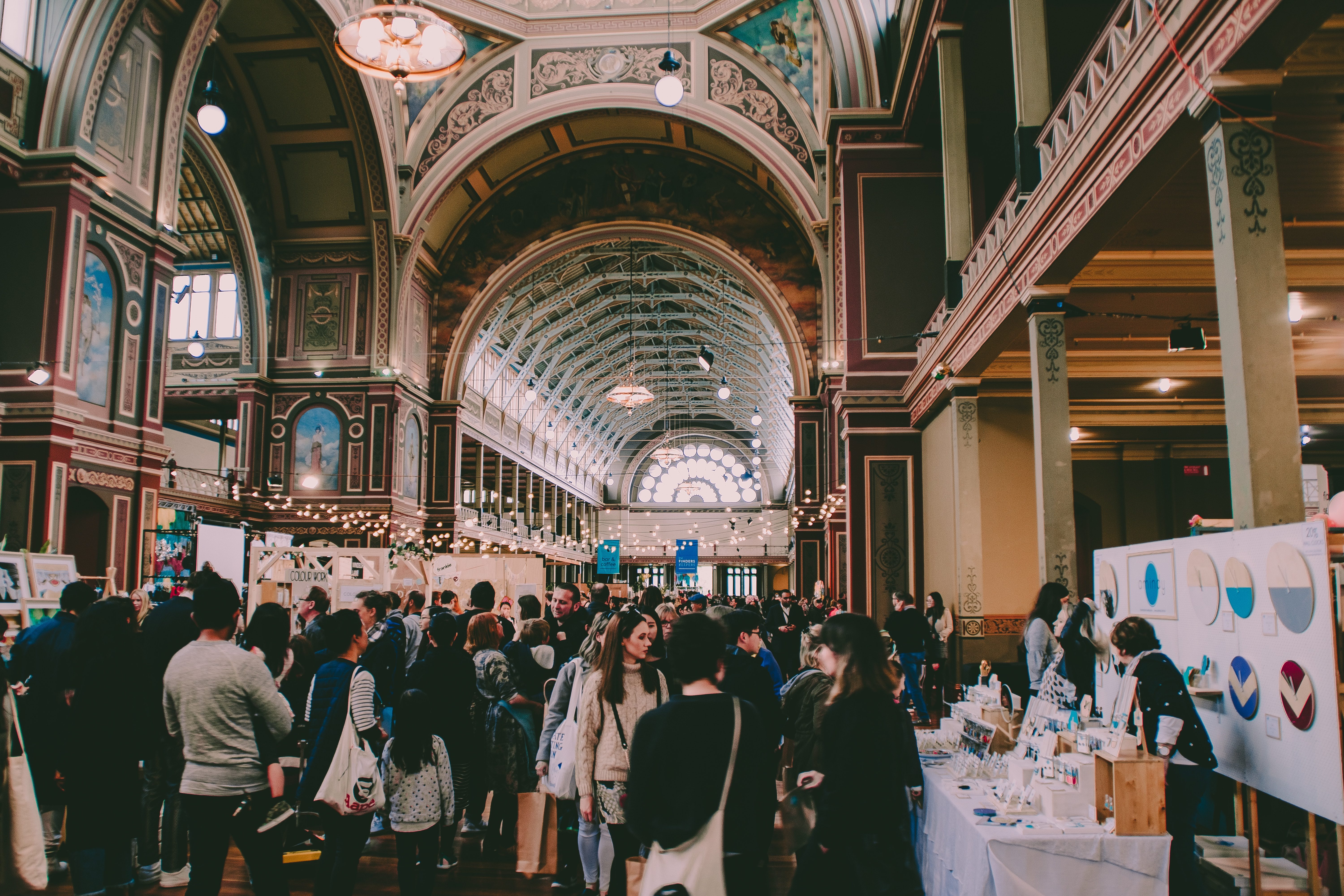 #1: Encourage outreach to prospects before the event
Driving traffic to exhibitors booths certainly doesn't have to start on the day. In fact, we would argue that planning is critical to success. After all, up to 70% of people plan which booths they're going to attend before getting to the trade show. With that in mind, you want to make sure exhibitors aren't leaving things to chance.
Encourage exhibitors to plan their outreach efforts not only to registered attendees but also to their in-house list, paying special attention to hot targets. A study by Deloitte and Touche found that pre-show promotions can improve the quality of the audience attracted to exhibitors booths by 46%. That's certainly an impressive argument for pre-show outreach as a way to ensure there's more quality traffic to exhibitors booths.
Email is, of course, the obvious choice here. But, we suggest you put together a few alternative outreach suggestions for driving traffic to exhibitors booths. One of those suggestions should be postcards. Snail mailing postcards tend to capture more attention these days, because attendees are, of course, already drowning in emails. Exhibitors could sweeten the appeal of attending by making sure the postcard explains the booth theme, games and prizes that will be available. They can encourage them to stop by, by explaining that attendees will get a special prize for bringing the card into the booth. This does the double duty of not only getting them there but the card signals to exhibitors that they are a hot target so that they might get a little more time spent on them.
Why the need for a prize? Well, a 2004 Georgia Southern University study found that coupling an invitation with the promise of a gift is more effective at driving traffic to exhibitor booths than an invitation without a freebie or discount. Something worth pointing out to exhibitors and hopefully, if they implement it, making it more likely they will be happy with their trade show results.
#2: Encourage appointment-setting for guaranteed traffic to exhibitors booths
One way of ensuring exhibitors get traffic to their booth on the day is to encourage pre-set appointments with prospects. After all, a set appointment could be the difference between a person's intention to attend the trade show and definitely making it there.
This gives exhibitors an element of control over their success at the event. So, not only does it add value for the exhibitor, but it also adds value for attendees because they are assured of one-one-time that gives them the space to have their most pressing questions answered. This can be an enticing option for attendees with limited time at the trade show, or those who have traveled to be there.
As the planner, you could also facilitate appointment-setting by offering additional meeting spaces for use by exhibitors. This could be in the form of designated meeting rooms away from the trade show floor. Or even an "add-on" space at their booth for seating.
Hot tip? Exhibitors should set appointments at unusual times because it makes them less likely to be forgotten by attendees!
#3: Promote creative booth decor
At any expo or trade show, there are, likely, dozens or even hundreds of brand-driven experiences, plus a sea of exhibitors' booths. Without bold, eye-catching decor it's easy for an exhibitor to get lost in the shuffle. Or worse, overlooked by valuable attendees. While chances are, you aren't personally involved in a sponsor's booth or exhibit build-out, you can take steps to encourage a strong presence during the event. For starters, consider sharing "best practices" along with case studies and images from past partner executions. Seeing the successes, key learnings and other brand inspiration will often set sponsors on the right track so, come event day, their space is ready for action.
Another tip? Consider sending third-party vendor recommendations tied to booth decor, AV integration, design add-ons and more. Be sure to choose vendors you or your sponsors have worked with in the past who have specific experience creating compelling booth/exhibit build-outs. If current partners don't have time to focus on their event presence, these pros can take charge and deliver a finished product that gets results.
#4: Encourage freebies
It's simple, but it's always effective: encourage sponsors to have ample freebies at their booth or exhibit. Whether it's a branded pen or other premium or, even, a snack or drink to grab en route to the show floor, attendees are very likely to stop by if there's something clear-cut — and high value — in it for them.
That said, while having free gifts available will no doubt drive foot traffic, your sponsor may still feel their presence missed the mark. Maybe the stop-bys weren't on-target, or people simply popped by, grabbed the goods and left. To avoid these issues, recommend your sponsors tie the product giveaways to something tangible. Perhaps signing up for brand emails or entering a sweepstakes, for example. Or, minimally, ensure those freebies come with brand information and a compelling call-to-action that drives recipients back to the booth to learn more.
Another tip to ensure attendees don't just take the freebie and leave? Exhibitors can add an extra marketing touch-point to the experience by having an in-booth game with prizes. It doesn't have to be very technical either. Something as simple as a card game or easy board game can work wonders if it's a good fit for the target audience. After all, everyone loves a bit of friendly competition!
For example, if prospects are nurses, the board game Operation is a simple and fun way to draw them in. Exhibitors shouldn't be afraid of their ideas being silly if it's something that's engaging and will appeal to their prospects.
But the exciting part about this idea is that the extra marketing touch-point we mentioned occurs before they even get to play the game. You see, if there's a buzz about the booth, attendees will start to line up. And here is the chance for exhibitors to engage them in conversation in a non-threatening way that helps to identify hot leads.
Ideally, you can help exhibitors get the most out of traffic to exhibitors booths by encouraging them to think beyond what the usual visit to a trade show booth looks like.
#5: Stay active on social during the event
You and your team should be posting to Facebook, Instagram and Twitter throughout the event. Use both your program's designated hashtag as well as those of participating sponsors. But it's not enough for you to keep posting. To ensure greater foot traffic to exhibitors booths, encourage partners to do the same.
More and more, event attendees are following social media to see the latest and greatest emerging directly from show floors. Sponsors should post to these platforms with limited time offers, special promotions or other reasons to stop by. They will boost attendee engagement and, likely, snag some long-term friends, fans and followers — and, even, customers.
#6: Create an event-wide contest to drive massive traffic to exhibitors booths
As the planner, one of your goals is to get as many attendees to engage with as many exhibitors' booths and other activations as possible. So why not weave multiple partners together into one large-scale promotion? An event-wide contest encourages attendees to interact with several sponsors, workshops, events and other targeted programming throughout the day. This boosts partners' foot traffic while helping all participants have the best possible trade show experience.
How to execute? Consider a "passport" that drives attendees to multiple booths, exhibits or workshops. Each earns the participant a stamp or other marker. At the end of the event reward attendees who hit the most booths, for example. Or enter all those who participated in an exclusive contest to win a high-value prize. The added layer of competition will no doubt inspire even the busiest attendee to get moving!
#7: Use an event app to enhance the engagement
Encourage attendees, speakers and sponsors to download your event app ahead of time. This way, you'll have a built-in audience for targeted messages, promotions and other day-of happenings. And that can be extremely valuable in touting sponsor activations.
Whova event app, for example, has a variety of extensions that enable seamless communication with registered users during the event. Have a sponsor hosting a workshop? Remind app users. Time running out to snag those giveaways? Make sure these key attendees know time's ticking. And, more importantly, know where to go to take advantage of the offer and engage with your sponsor. Even more, Whova has built features specifically for sponsors that allow them to distribute freebies and attract attendees easily. This makes the above tips much easier to implement.
#8: Encourage product demonstrations
It may sound obvious, but new exhibitors may not realize the benefits that product demonstrations have in driving traffic to exhibitor booths. Encourage them to bring their top product or a new product they are releasing, so that it's available for conducting demonstrations throughout the day. Even better if it's something that attendees can try out themselves and get that hands-on experience. The "try before you buy" mentality is perhaps even more prominent today with the multitude of products on the market.
#9: Host workshops
Chances are attendees come to your events for strong industry insights, learnings and other essential takeaways. Tying sponsors and exhibitors to workshops and other programs is a great way to align them with the best content and best attendees, without the "hard sell" that comes from booth/exhibit engagement. Promote workshops ahead of time, so sponsors get the benefit of this powerful outreach leading up. Then layer in added promotions and collateral onsite to ensure maximum participation.
If possible, give the sponsor some hands-on activations during the workshop. For example, introduce the speaker or panel, or share featured trends and insights. Then integrate them into any post-workshop follow-up. This will keep them top-of-mind with participants. And it will make these valuable partners better woven into the day's programming – a major win from a relationship-building perspective.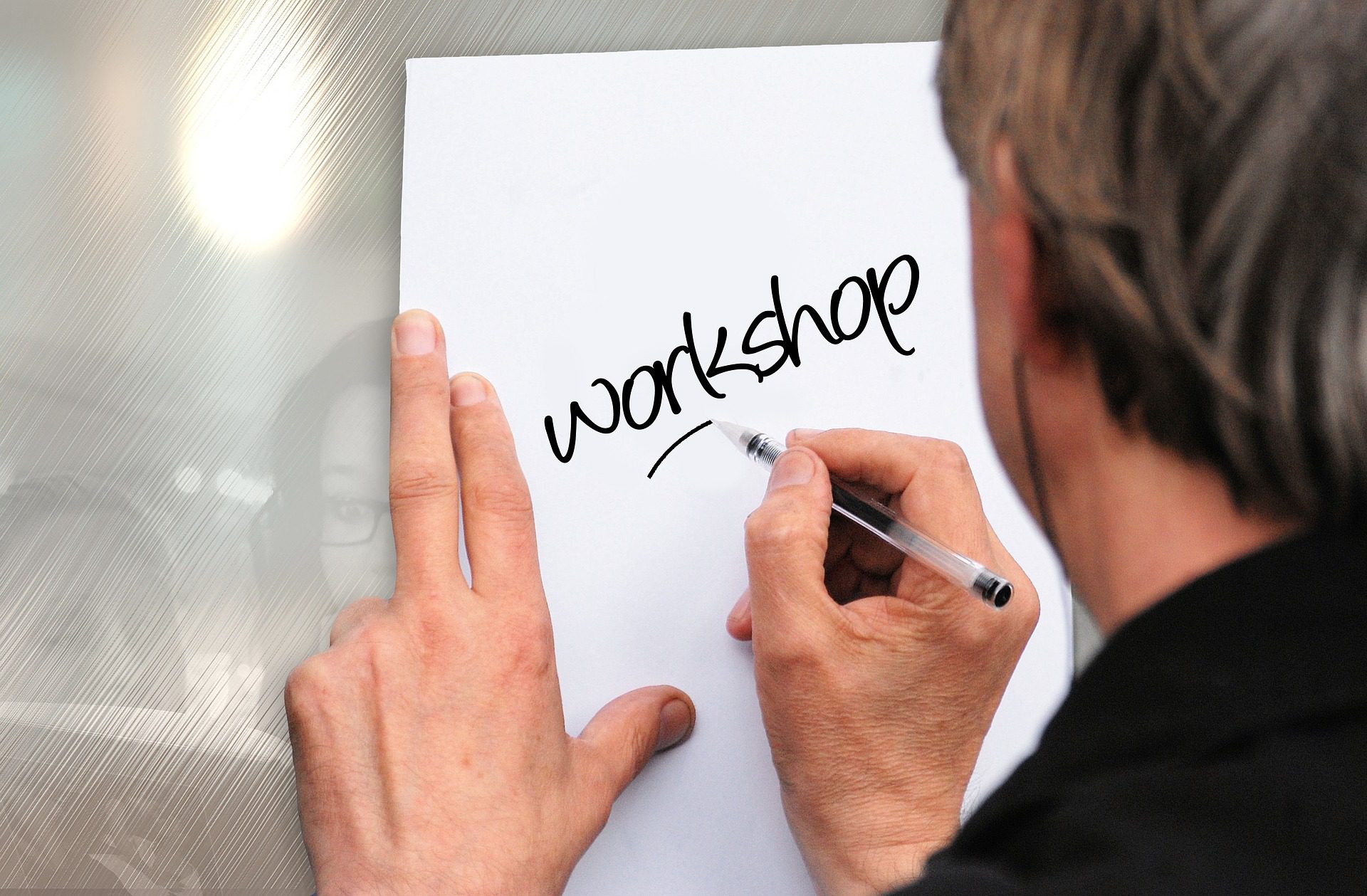 Coordinating the sponsors and exhibitors has always been one of the most critical tasks when organizing an event. After all, you need to keep a good relationship with them. At the same time, it is very challenging to handle it properly and effectively. We hope these 9 tips for driving traffic to exhibitors booths could provide a strong starting point and inspire you on the way to address the challenges.
Do you have any fool-proof tips, tricks and must-tries for boosting booth and exhibitor engagement? What suggestions do you have to drive more traffic to exhibitors booths? What's worked for you or your brand during past events, expos and trade shows? Share your feedback in the comments section below!
Editor's Note: This was originally published in April 5, 2016 and has been completely revamped and updated for accuracy and comprehensiveness.