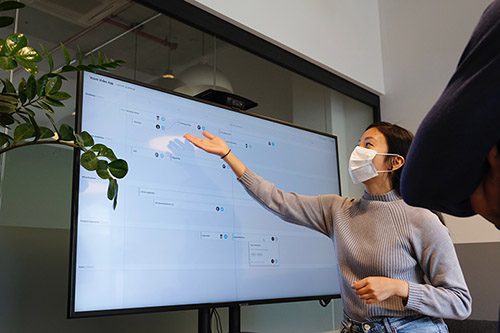 We produce safe events.
When COVID-19 first hit in March 2020, the entire events industry changed forever. The pandemic rushed in the virtual revolution, sped up the adoption of event technology, normalized hybrid events, and put safety at the top of event planners' priorities.
At Endless Events, we've always put safety first – long before 'new normal' arrived. While no event is completely risk-free, we believe that virus transmissions should always be kept to a minimum. With the right technology, staff, and protocols, we can keep attendees safe and sound, while also ensuring they feel energized throughout the entire experience.
You're Safe & Sound with us!
Safe & Sound is Endless' very own COVID-19 compliance strategy, consisting of certified health professionals, protection equipment, safety protocols, and event technology solutions.
Following the local, state, and federal guidelines, we customize the Safe & Sound strategy to fit the characteristics and goals of your particular event.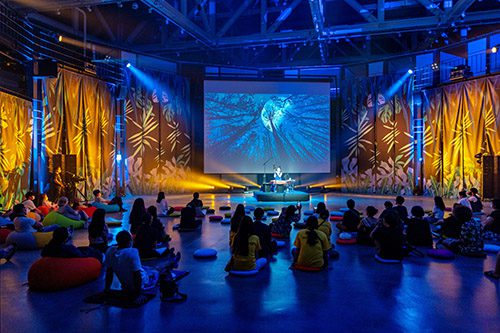 Event safety pays off.
Producing a COVID-compliant event is not just a responsibility these days – it's also an opportunity to gain the trust of your attendees, implement exciting new event technologies, and make a great impression on your stakeholders.
Event Safety Strategy
The event safety strategy optimizes your venue to be compliant with COVID-19 regulations as well as appealing and innovative to your attendees. And while the designed experience might look different from pre-COVID times, it will nonetheless feel comfortable.
COVID-19 Compliance Staff
COVID-19 Compliance Officers, the screening team, the cleaning and disinfection team, guest relations, medical staff, and trauma counselors – these are the members of the COVID-19 compliance dream team. They ensure the audience's safety by following the event safety protocols.
Health Assessments & Screening
We support attendee health assessments with text-based or mobile app screening surveys, on-site testing, or off-site testing recommendations. If mandated, attendees and staff show their proof of vaccination or negative test before entering the venue.
Touchless Check-In & Payment
Hands off! Limiting the number of high touch areas significantly curbs virus transmission. By integrating event payments and registration with RFID and QR code systems, your attendees will move seamlessly through the event venue.
Personal protective equipment (PPE) & Social Distancing Equipment Procurement
PPE, such as N95 masks, significantly increases protection against airborne virus particles. By providing PPE and comfortable furniture for the session room on-site, every stakeholder will feel safe and carefree. Further safety is ensured by social distancing equipment, such as plexiglass or acrylic dividers and custom branded floor decals.
Environmentally Conscious Sanitation Solutions
We use environmentally conscious EPA-certified solutions, sanitizers, alcohol wipes, and other sanitation solutions.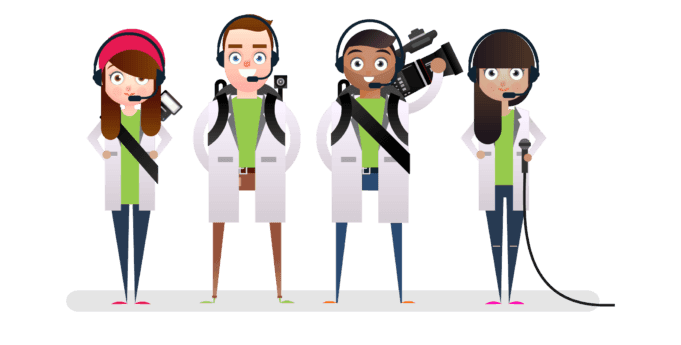 Stay Safe & Sound!
Schedule a Safe & Sound Strategy Session and build your COVID-19 compliance package today!
Schedule A Meeting