🔥 The Best of the Best:
✨ Want an early holiday gift right now? Start saving yourself some time and money today by downloading our list of Top 20 AV Mistakes to Avoid!
💁 Are people still listening during the holidays?
As a marketer, I sometimes wonder if emails like these are opened during the holiday season. While I don't want to bother people during their time with their families, I also want to keep our loyal subscribers informed!
Technically this is a three-day workweek, so surely some people are around to open these silly little emails right? Even if one person opens this and gets something from it, that makes me happy. (Genuinely, I am so thankful for YOU taking the time to open this and read it!)
However, as I write this, I find myself dreading the inevitable "Out of Office" responses. Those lovely automated messages seem to populate my inbox like crazy this time of year.
I'm sure this happens to you as well. Clients suddenly stop answering emails, leads stop picking up the phone, everyone and their mother seems to be "OOO".
However, we must not get discouraged! While email open rates might plummet during this time of year, things will pick back up. Some people out there will still LOVE to hear from you during this slow time. And in 2020, people will be enthusiastic, motivated, and excited to interact once again! 😀
🎁 We created a list of our favorite gifts to get that special event prof in your life (10-minute read)
It's that time of year where everyone seems to scramble around to find the perfect gifts for their friends and family. We created something that could help reduce the scrambling! Based on recommendations from our team, Kaitlin Colston has compiled a list of the best gifts for event professionals!
✨ Related articles and resources
❓ Event production titles can be so confusing sometimes! (11-minute video)
Is there a difference between a stage manager and show caller? Do I need both a project manager AND a technical director at my event? Stephanie Jayko, CSEP with Knock Out Productions came to the studio to record an incredibly informative video clearing up these common production title mix-ups.
✨ Related articles and resources
As a follow-up, I thought I would share this article where some amazing women in the events industry share some more event trends for 2020. You might even see some familiar trends mentioned there. 👀
♻️ We need to save the Earth… but how? (9-minute read)
Sustainability is something near and dear to my heart, but it is hard not to get scared/discouraged when oceans are rising, the earth catching fire, and landfills bursting at the seams. However, event professionals have a lot of power to make a change. This article from Mariana Fernades discusses the social and human impact of the events industry.
🔎 Related articles and resources
▶️ Latest shows and podcasts
📆 Upcoming events
Thanksgiving Day! Enjoy your holiday everyone!
🌎 Where in the world is Endless?
Did you know we're complete remote across the world? Let's see where the team is this week…
Karmen will be traveling home to Zadar, Croatia!
Our newest team member Grant will be going to spend the holiday skiing in Wolf Creek, Colorado
I will be working from home in Phoenix, Arizona (and then enjoying having family in town for turkey day!)
💥Silly Scientific Findings
Okay this is like really silly, but the AMAs were last night and there is a ton of buzz about Lizzo's tiny purse. Haha sometimes it's the little things in life 😂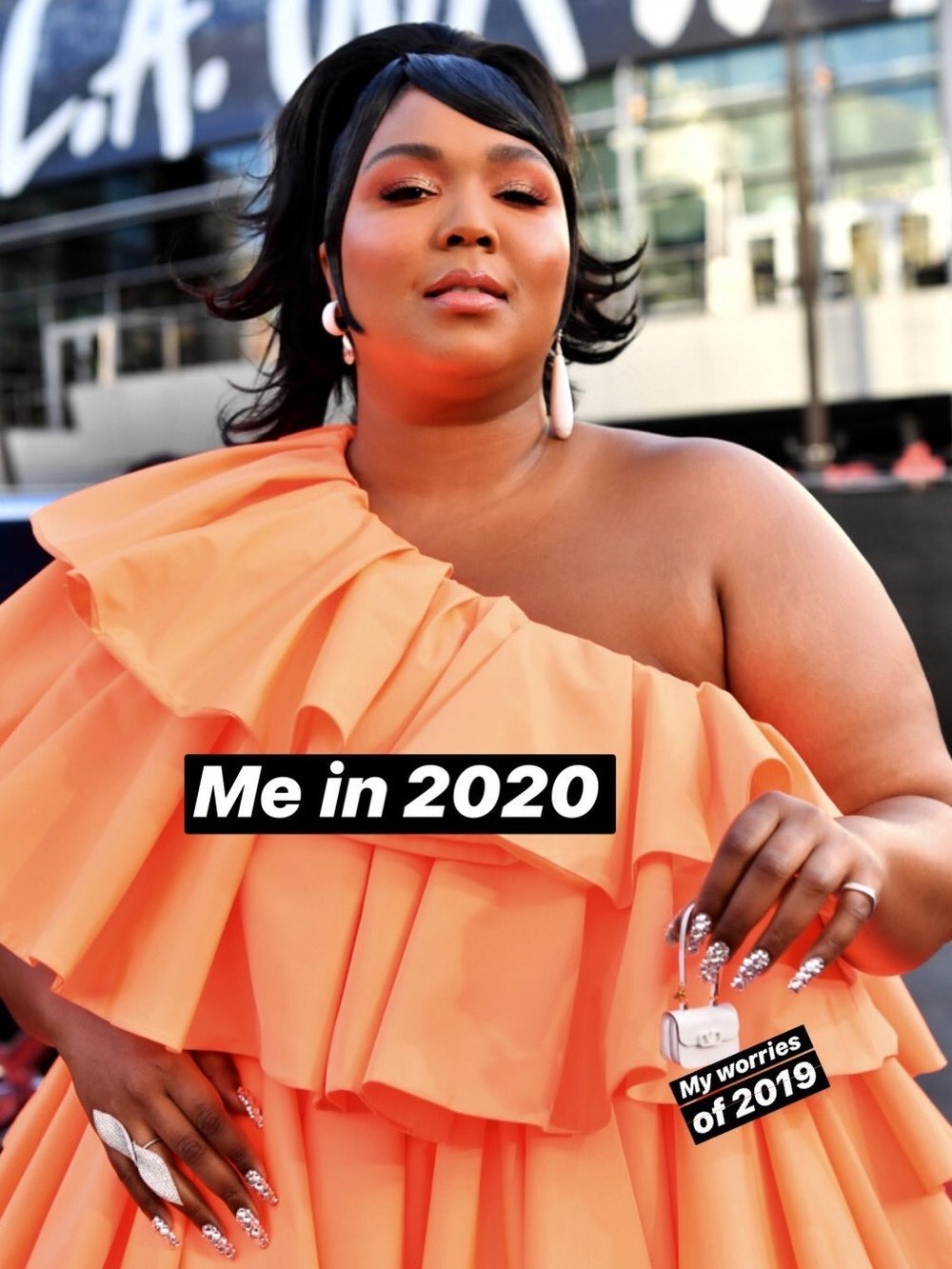 I don't know about ya'll, but I personally love Lizzo. I proudly know all the lyrics to Truth Hurts and sing it loud for all to hear whenever it comes on (despite the fact that I am in a happy and committed relationship.)
I just think this meme gives off some good energy and I hope everyone adopts this attitude going into 2020. If nothing else, I hope it makes you laugh.
💡 Got one last thing for ya!
"The biggest change is that sustainability is no longer a talking point, it's an action item. It's no longer about bouncing ideas around, it's about execution, turning ideas into activity."
If you enjoyed G2's interview with Will that was featured in the newsletter two weeks ago, you will love part 3!
Have a wonderful week!