🔥 The Best of the Best:
✨ Using WiFi as a sponsorship asset is one thing. Negotiating Event WiFi is another. Watch our webinar on How to Negotiate Hotel WiFi!
🎹 Why Alicia Keys is the MC we didn't know we needed.
I know it seems like I talk about award shows a lot on here, but these are events that we can all enjoy from the comfort of our own home. So, let's chat about the GRAMMYs and why Alicia Keys is one of the best hosts I have ever seen.
The formula for award shows is pretty much the same from year to year. There is a red carpet, a host guides people through a series of awards and performances, and the whole night builds up to reveal who won the most prestigious awards.
The performers, hosts, and winners change, but the formula typically does not. However, this year was different due to the tragic death of Kobe Bryant and his 13-year-old daughter, Gianna earlier that morning.
The news of Bryant's untimely death sent shock-waves throughout the country – especially in the Los Angeles community where Kobe built his career as one of the all-time greats. The same community that needed to host the biggest night for music in just a few hours.
Navigating a sensitive tragedy at an awards show sounds like an impossible task. Where is the line between paying respects and going on with the show? How much focus should we put on the music and how much attention should we give to the pall that has been cast over the audience? That's where Alicia Keys comes in – an incredibly classy host that perfectly combined reverence with a message of love and positivity.
She wrote a piano medley that touched on the healing power of music, the importance of inclusivity, and the need for celebration. It left the viewer with a sense of ease. We were allowed to enjoy the spectacle that is the GRAMMYs even though sadness was still present from that morning.
You may think that anyone could have done that. Anyone could have shifted the mood from somber to inspiring. But just picture Ricky Gervais, the host of this year's Golden Globes, trying to accomplish the same task. He simply couldn't. It took Alicia's poise and musical brilliance to move the show in the right direction.
Before this, I never really understood the power that hosts and MCs hold. I knew they were important, but I didn't realize that they can evoke emotion, spread joy, and comfort those who are watching. I have never seen an award show host spread as many thought-provoking messages as Alicia Keys – and it's a trend that I hope continues.
▶️ Latest shows and podcasts
📆 Upcoming events
February 12th – Will is going to be speaking in Phoenix about the Top Event Trends of 2020
March 24th – Will and Brandt are speaking at MPI's Northern California Annual Conference and Expo
🌎 Where in the world is Endless?
Did you know we're complete remote across the world? Let's see where the team is this week…
Anna is in Aspen, Colorado
Last weekend, Grant went on an excursion to Stongehenge! Cheers from England! ⤵️
💥Silly Scientific Findings
In case you missed last week's episode of #EventIcons, I wanted to make sure you saw this performance by Song Division! They wrote a song just for us to celebrate our 200th episode! Check it out!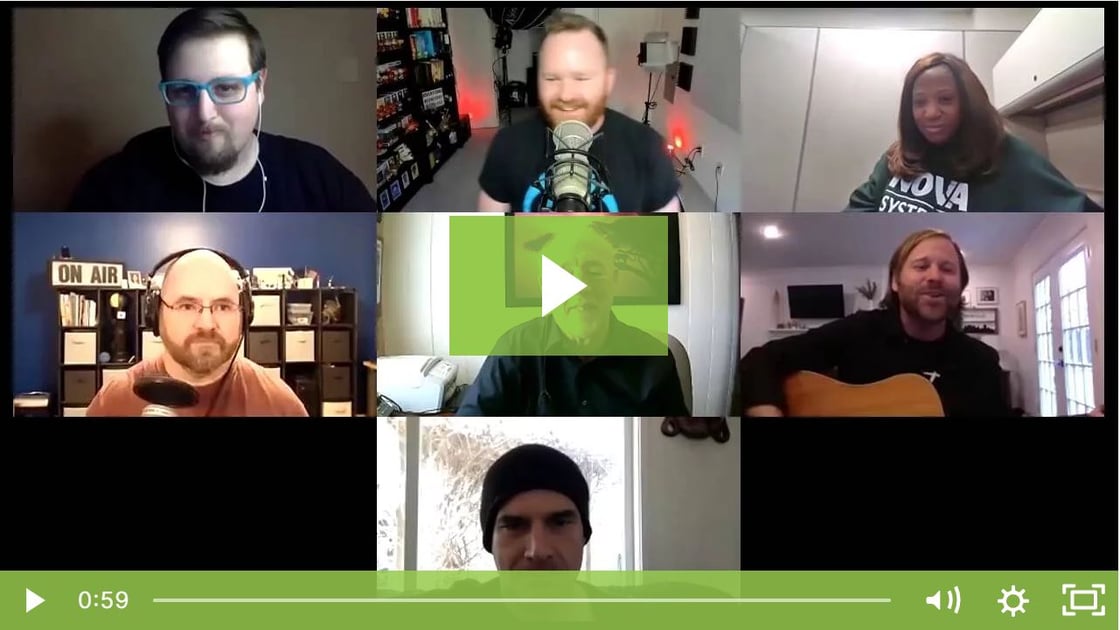 Have a wonderful week!