🔥 The Best of the Best:
✨ Want to know how to further connect your attendees? Check out our webinar on How to Connect Your Attendees through Awesome AV Design!
▶️⏸️ Looking forward? Or pausing for reflection?
I don't know about you, but I get soooo excited for New Year's Day around this time of year. Yes, the holidays are great, but I really like to start thinking about my personal and professional goals right about now. I lay the foundation for what I want to accomplish, plan what I need to do, and get ready to kick butt on my resolutions.
Because of my enthusiasm, I decided to ask my parents if they have thought about their resolutions and what they want to accomplish in 2020. I was expecting to hear about their personal goals and plans, but instead, my dad offered up a change of perspective.
He said that people are always so busy looking forward to the next year, that we seldom take time to reflect on all that we have accomplished this year. This simple observation led to an explosion of nostalgia and an opportunity to give credit to some amazing things that happened this year. Some highlights included my sister and me graduating from college, traveling outside of the country for the first time, and accepting my full-time position at Endless.
I think my dad is on to something… before skipping ahead to the next year, look back at all we have done this year! If you are open to it, feel free to reply with your favorite moment from 2019. I would love to hear it, and I promise it is really fun to reminisce and bring light to the amazing moments from the past 365 days! 
🌶️ Need some ideas to spice up your company holiday party? (12-minute read)
Don't you feel like holiday parties are getting kind of repetitive? It's the same old thing every year. Same menu, same venue, same drawn-out itinerary. However, it doesn't have to be like that at all! From mocktails to giving to charity, Adrienne Erin has some refreshing ideas to spice up your company holiday party.
✨ 
Related articles and resources
🕵️ What attendees really want to know about each other (12-minute video)
Attendees don't want to wander around an event alone, but making sure everyone feels connected can be tricky. However, getting your attendees to talk to each other and ask engaging questions is a great place to start! Adrian Segar came down to the studio to film a video explaining the three questions that all attendees want to know about each other.
🔎
Related articles and resources
🤕 Never be caught unprepared again!
One of our lovely podcast hosts, Alex Plaxen, is presenting a Crisis Communications Bootcamp that will take place tomorrow, December 17th, 1:00 PM – 3:00 PM EST.
In this high impact, tactical bootcamp, you will learn how to create a Communications Plan for your event and make critical decisions for your organization!
Here is the registration info: Crisis Communications Bootcamp
As a special promotion, you can use the code "ENDLESS" to get $50 off!
🎮 Let's play! Gamification is the best way to boost energy! (16-minute read)
Gamification is one of those buzz words that we keep hearing over and over again in the world of events, but it's not always easy to implement. Kaitlin Colston wrote an article on how to incorporate gamification at events to boost the energy of attendees!
✨ Related articles and resources
▶️ Latest shows and podcasts
🌎 Where in the world is Endless?
Did you know we're complete remote across the world? Let's see where the team is this week…
Brynne is still in South America for a client event
Will is finishing up his remote working in Ireland this week! ➡️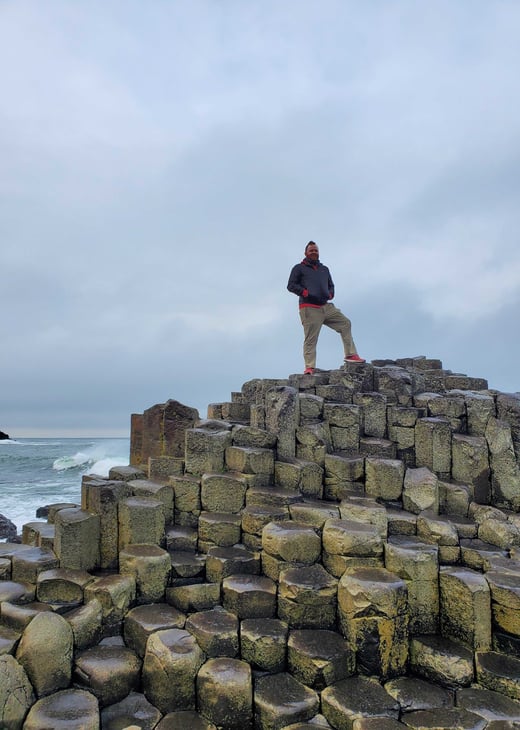 💥Silly Scientific Findings
So Greta Thunburg is Time's person of the year and while some people are not too happy about it… I think it's great!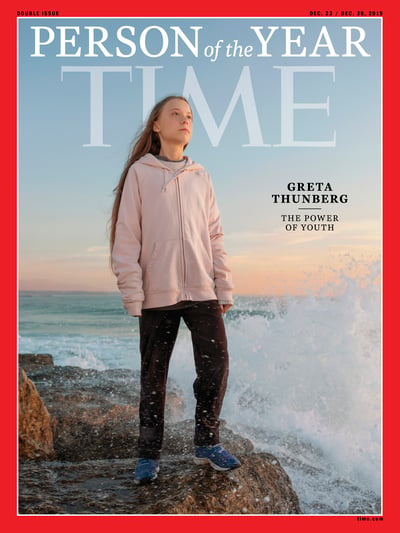 Time and time again we have emphasized the importance of sustainability in events through our blog posts and our podcasts. Greta being POY is not only inspiring to younger generations, but it also highlights climate change as an increasingly important subject.
Her speech's impact goes far beyond the few minutes that she spoke. She is a leader of a movement that is working towards a better world. It will be exciting to continue this conversation about sustainability in 2020 and see the amazing changes that we as a society can make!
💡 Got one last thing for ya!
If you enjoyed Adrian's Whiteboard Wednesday, be sure to check out his new book titled Event Crowdsourcing: Creating Meetings People Actually Want and Need. Get a copy here.
Have a wonderful week!