Today we are bringing you the 15 best collaboration tools for event planning! As an event planner, you're juggling a dozen or more balls. You're dealing with vendors, speakers, performers, caterers, marketers, the media, you name it. And your trusty notebook is filled to the brim with scribbled notes.
There must be an easier way, right?
Good news: There is. These collaboration tools for event planning are based in the cloud and help you stay organized and in touch even if you're running around.
Best Collaboration Tools for Event Planning
The Adobe Creative Cloud is a suite of well-known creative apps, including Photoshop and InDesign. It allows teams to share assets (fonts, images, colors) and collaborate on documents. If you have multiple people working on marketing materials for your event, the Creative Cloud is one of the best collaboration tools for event planning.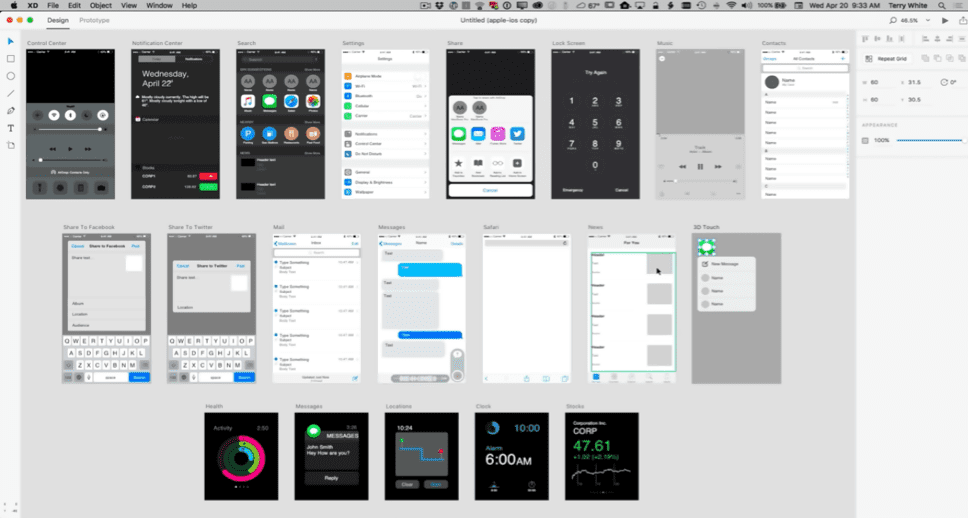 Pros:
Robust, professional software

Allows files to be shared across apps

Includes unlimited fonts, helpful tutorials, and access to stock images 
Cons:
Can be challenging to learn

Can get expensive quickly, the larger your team
Airtable is a spreadsheet app with a twist: Each cell, here called a "record," can be expanded and fully customized with due dates, attachments, labels, and more. Even better, you can link "records" to each other and create multiple "views" that sort and filter the records according to the criteria you choose. There are also Kanban and calendar view options.
Airtable is an excellent collaboration tool for event planning and resource for event managers who need to track attendees, press releases, or marketing materials. We use this app to track our repurposed content and clips and so much more! The app even includes an Event Planning template that allows you to build the schedule and keep track of staff, sponsors, and budget, as shown below.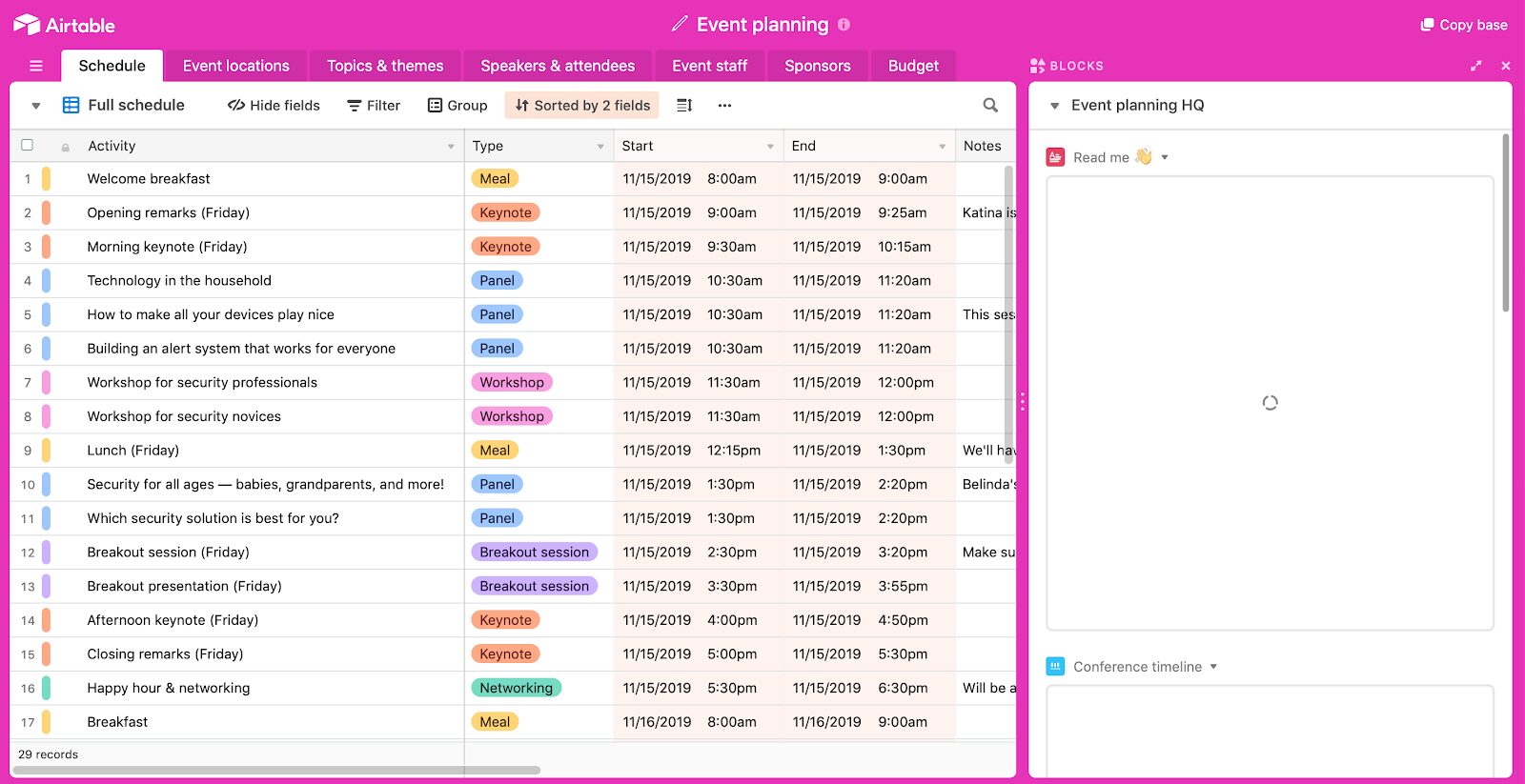 Pros:
Is highly flexible and customizable

Includes everything you need for event management on the free plan

Offers ready-to-go templates

Permits comments, assignees, attachments, checkboxes, and other useful features for event planners

Is fast to sync and load
Cons:
Has a learning curve

Has no calendar view on the mobile app
Asana is a robust project management app that's perfect for those who regularly plan events. It allows you to create multiple projects in either List or Board views, then list tasks with subtasks, tags, and attachments. Event planners can "hack" Asana by listing speakers, performers, vendors, etc as "tasks" and attaching their contracts, promo photos, and so on to the task.

Pros:
Offers everything event planners need on the free plan

Is intuitive and beautiful

Allows you to create multiple workspaces to keep yourself organized
Cons:
Does not permit linking among tasks or custom fields on the free plan
As an event planner, you likely need to send a range of materials to your marketing team, vendors, sponsors, and everyone else involved with the event. Wouldn't it be great to know exactly who downloads the schedule PDF or reviewed the brand guide? Enter Bit.ai, which allows you to keep important docs and track engagement with them. 

Pros:
Is intuitive and offers easy-to-use templates

Allows you to create beautiful documents with rich media right there in the app

Tracks activity on the account, including comments and downloads
Cons:
Has no mobile app

Requires paid upgrade for more file storage and more than three trackable documents.
Event planning details tend to get lost in group texts and endless Facebook messenger threads. Why not give Brief a try? It lets you sort your conversations into hubs, share files, and even turn messages into tasks. If you need to get your team on the same page, Brief is a great option.

Pros:
Offers video chat through Zoom

Is minimalist and intuitive

Lets you attach large files

Is totally free
Cons:
Has limited third-party app integrations
If your team is squared away and it's the vendors, performers, or sponsors you need to wrangle, consider bringing them to Chanty. It allows you to sort conversations by "channels" and quickly share files. Plus, it offers predictive typing! That will free up some time for you to focus on event planning. 

Pros:
Lets people view rich media in the app, which is great for reviewing performer videos or TV spots

Is quick and easy

Offers a mobile app
Cons:
Has limited third-party integrations
If you're an event planner, you've probably used Dropbox to view or send large files, such as poster PDFs. Did you know it's also a great way to gather feedback on documents and provide a centralized location for schedules, contracts, and marketing materials?  Plus, it'sits Paper feature offers document templates and meeting notes.
Dropbox is also a great way to organize project files and send them to clients for review.

Pros:
Available on a browser, on desktop, and on mobile

Uses Paper or Office Online to allow on-the-fly editing

Offers Transfer option to send large files

Is super affordable
Cons:
Requires paid upgrade for more storage space and the ability to recover accidentally deleted files

Takes time to sync
If you're an avid note-taker, you should be using Evernote. It's a great collaboration tool for event planning because it allows you to sort notes into different notebooks and adjust sharing permissions for each notebook (for example, you could have a marketing notebook, sponsors notebook, etc.). You can also set reminders on notes and attach PDFs and images.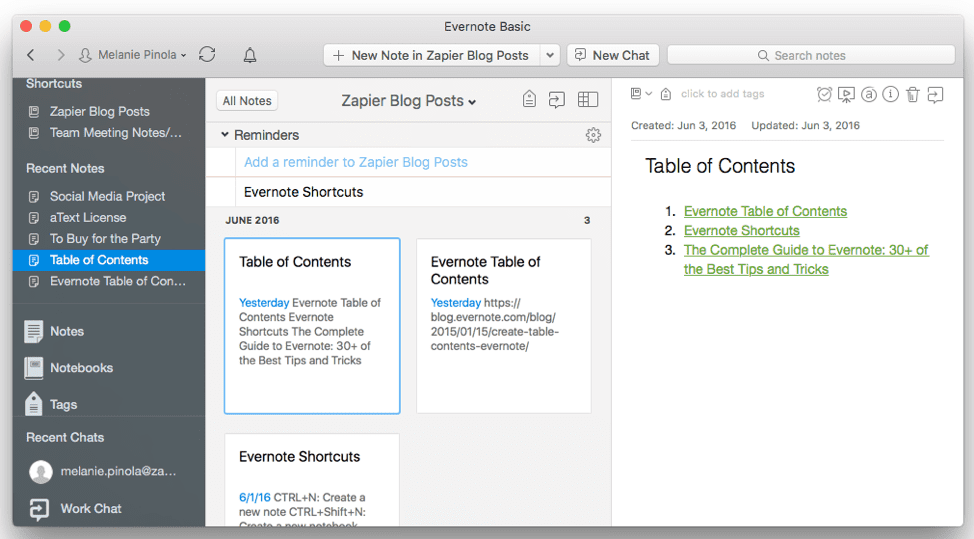 Pros:
Offers a lot of storage space and advanced search

Lets you attach links, checklists, and documents to notes

Is super affordable

Includes "work chat" to quickly communicate with team members
Cons:
Limited formatting

Requires paid plan for to sync to more than 2 devices or access notebooks offline (which is useful if you're on-the-go a lot)
Google Docs' major power is that you and your team can edit documents simultaneously. If you're hashing out an event schedule or promotional copy under deadline, this is a massive advantage. Plus, it integrates with Google Calendar and Google Keep, so you can keep all your planning sessions and meeting notes close at hand.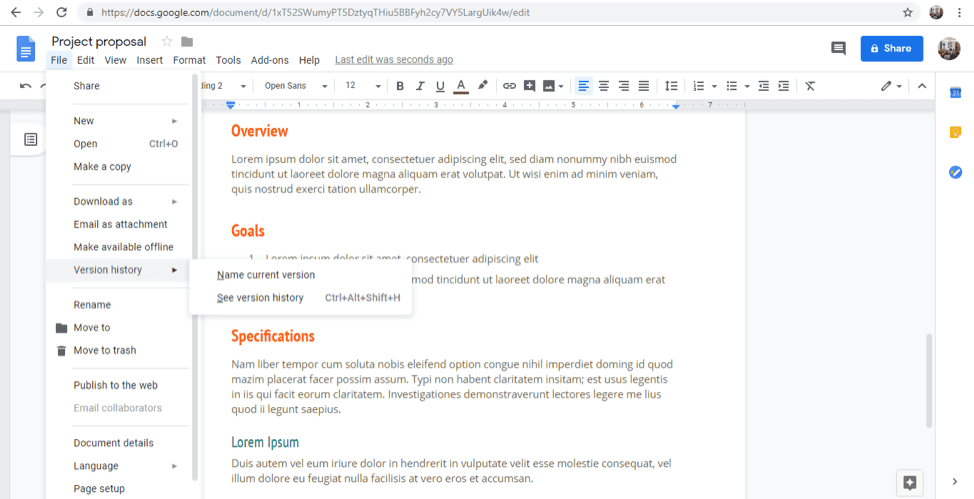 Pros:
Saves and syncs very quickly

Lets you import, download, and email docs quickly

Allows customization through Google Add-ons
Cons:
Google Drive is Google's answer to Dropbox. If you're using Docs, you're already using Drive, because that's where it stores the Docs. However, did you know that you can also upload and share almost any sort of document from Drive? If you need to share different sorts of documents with your vendors, speakers, and sponsors, Drive allows you to set custom-sharing options for your various folders.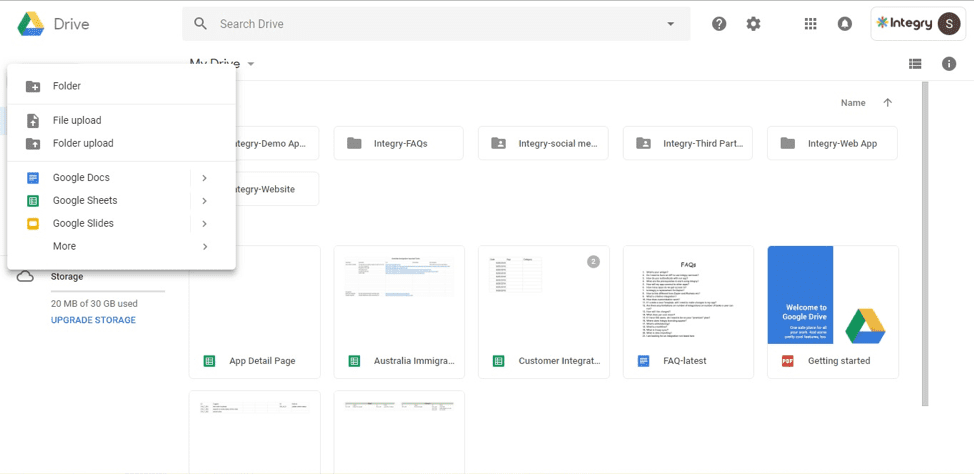 Pros:
Is quick-loading and intuitive

Allows quick previews of uploaded files and the ability to import in Google apps

Tracks recent activity on the Drive and lets you quickly access recent files

Keeps Google Calendar, Google Keep, and Google Tasks close at hand

Offers desktop, mobile, and browser apps
Cons:
Can be a little challenging to organize and sort files

Does not offer tags or other ways to sort files into multiple views or locations
If you're a fan of sticky notes but need to be on-the-go, Google Keep is perfect for you. Color code your thoughts (blue for marketing, green for sponsors?), add drawings (table layouts, perhaps?), tags, and links, and assign reminders. If your note gets too large, never fear, you can convert it into a Google doc.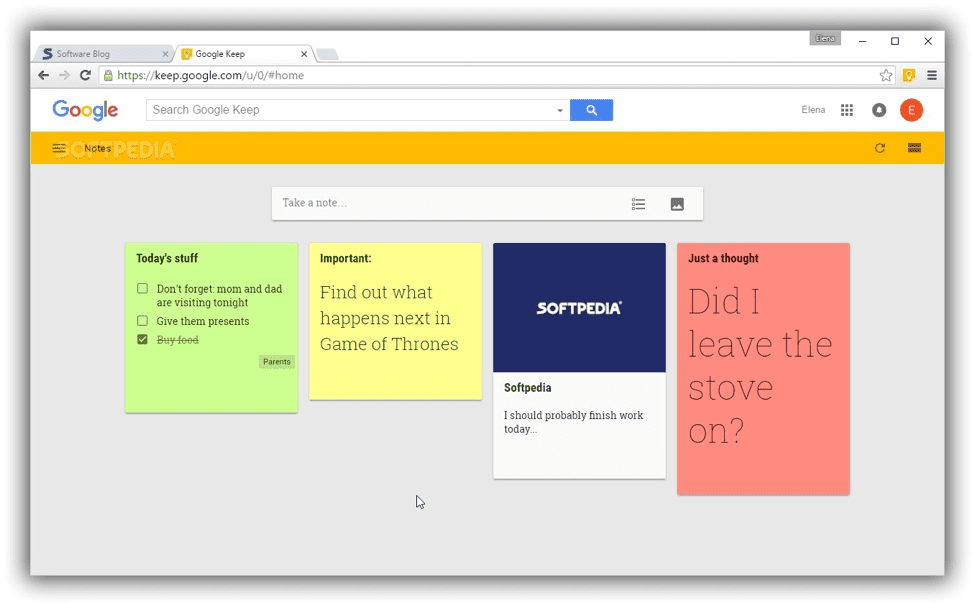 Pros:
Is intuitive and flexible

Offers the ability to archive notes

Is available on mobile, desktop, and as a Chrome extension 
Cons:
Limited options to organize notes
If you're planning an event that has speakers or vendors coming in from around the world and you need to host conference calls, do it in style with GoToMeeting. You can even share your screen and "draw" on it, which is great for sharing showroom layouts or vendor maps, for example. Plus, you can record and store the meetings for people who come on board later.

Pros:
Has desktop, mobile, and browser apps

Integrates with calendar apps
Cons:
Is only free for up to 10 users
If you need to plan things out visually or want the ability to create interactive event maps or flowcharts, look no further than MindMeister. You can map out ideas, color-code the nodes and attach links, images, icons.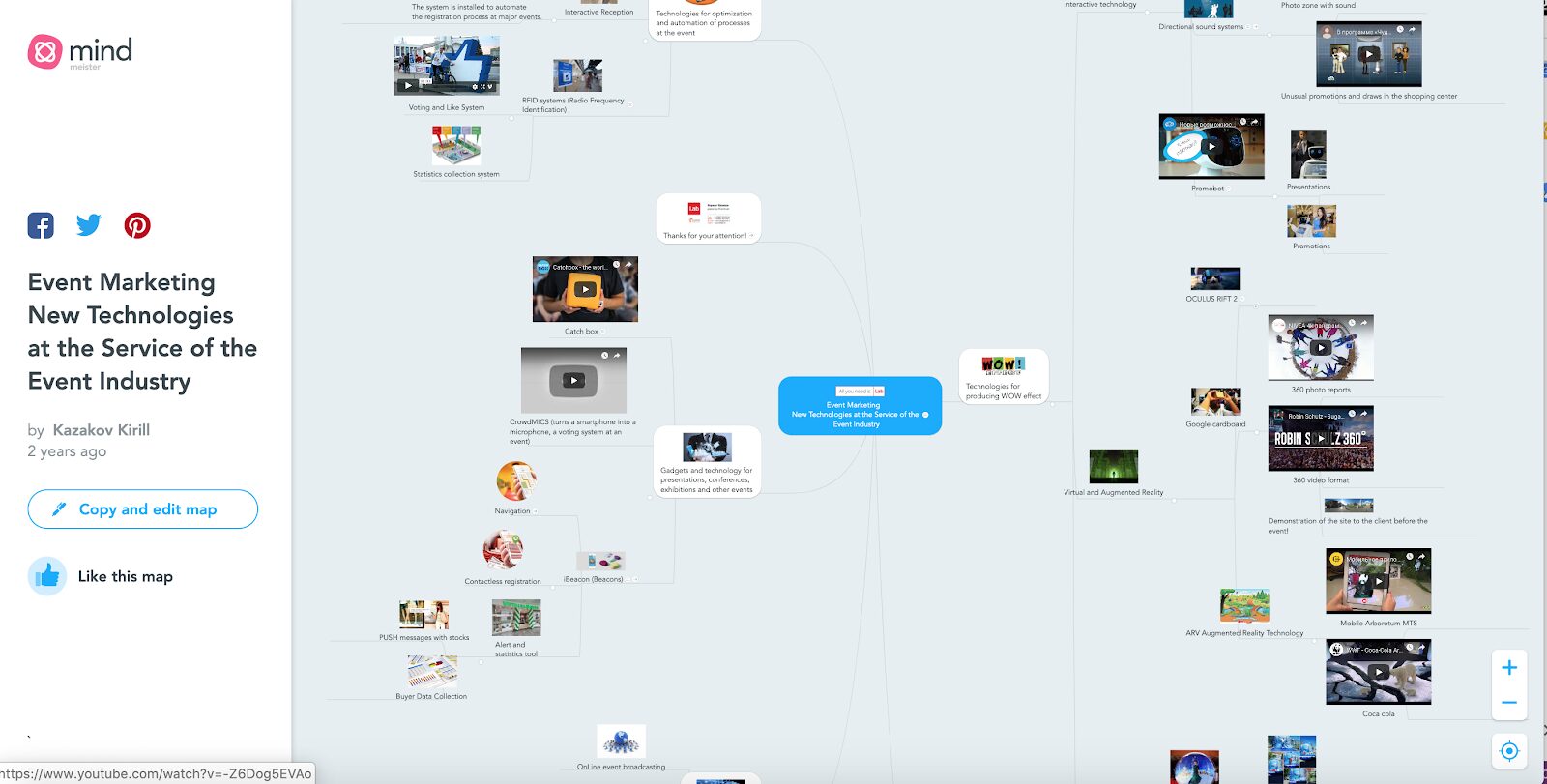 Pros:
Offers templates to get you started

Lets you convert maps into presentations

Includes notepad to annotate your maps

Integrates with MeisterTask
Cons:
Requires paid plan to make more than 3 maps
Like Chanty, Slack is primarily a chat app, so it's great for getting your event planning team on the same page making it a strong event planning collaboration tool. You can also create channels that only your sponsors or vendors can access, which is immensely useful. Slack is also very good at sharing super-large files and letting people watch videos in-house. Slack is also great for remote teams, we use this to communicate daily with out remote team! 

Pros:
Has desktop, mobile, and browser apps

Includes robust search function

Has large library of bots and integrations
Cons:
Is not ideal for organized file sharing
Trello is a Kanban-style app that shows items as "cards" that you can move around on a "board." Trello has a lot of powerful tools for event planners, such as the ability to attach documents, file-storage links, and checklists to any card. Anyone added to the board can comment on or "vote for" cards, which makes it a great way to keep in touch with your event planning team, sponsors, or vendors.
Pros:
Intuitive, customizable drag-and-drop interface

Allows you to set due dates and reminders 

Stores massive amounts of comments and text
Cons:
Requires paid plan to have more than one integration per board and more than 10 shared boards
Collaboration Tools for Event Planning, It's a Wrap! 
If you're an event planner, you need cloud-based, easily accessed notes, files, and tasks, as well as an effective means of touching base with everyone involved with the event. These tools can help you achieve that, and most of them are completely free. What is your favorite collaboration tools for event planning? Let us know and we might add it in!